New in the NachoNacho SaaS Marketplace: FreeAgent
NachoNacho has a new vendor in the SaaS marketplace! We partnered with FreeAgent, a CRM that brings teams together, wherever they are.
Trusted by thousands of successful businesses worldwide, FreeAgent brings all aspects of internal workflow together with sales and customer interaction interfaces to make businesses more productive and encourage team collaboration.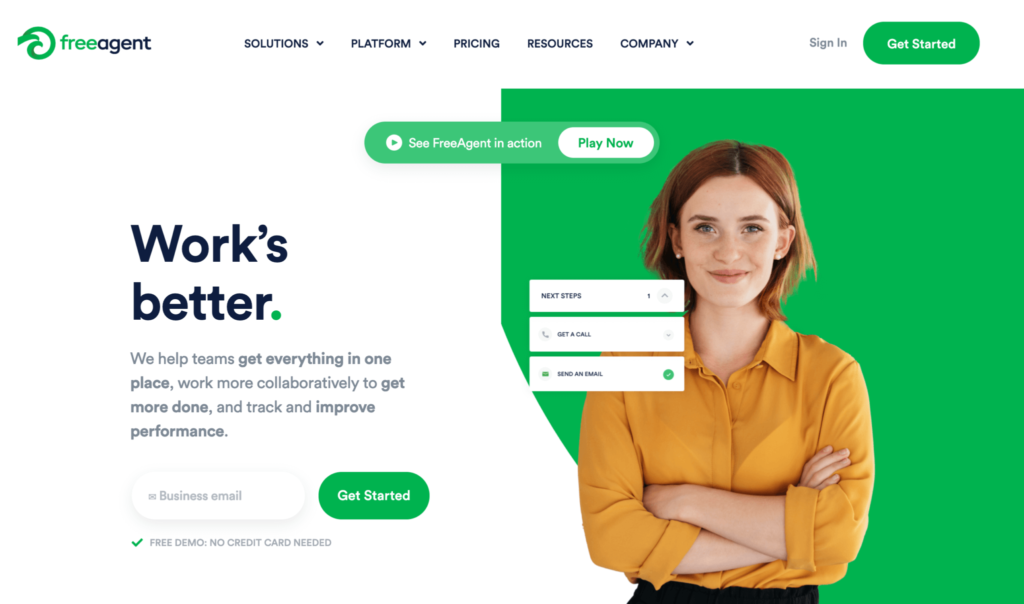 The cloud-based platform keeps teams on-task because it has everything in one place. Employees can see projects, requests, lists, and tasks as they are added, and they don't have to switch back and forth between decentralized apps.
The platform offers code-free customization for workspaces and supports common app integrations for a streamlined interface. The easy-to-use interface empowers all users to tailor the app for their unique needs.
As it suggests, FreeAgent is a hybrid customer relationship management platform, and the same features that make it such a robust workflow option also make it ideal for businesses that wish to offer excellent customer support and engagement.
FreeAgent starts working right away. On average, companies report 37% revenue growth within six months of FreeAgent adoption.
If you need a powerful CRM platform for your business, check out FreeAgent in the NachoNacho marketplace and get 20% cashback on all plans, forever.