Best Brex Alternative for Small Businesses and Startups
Brex no longer supports small businesses and startups and instead has decided to work exclusively with bigger enterprises. This leaves small to medium businesses and startups with the need to look for a Brex alternative.
With customizable virtual and physical credit cards, a complete view of expenses, an intuitive user experience, and an exclusive SaaS marketplace, NachoNacho is the Brex alternative that truly gives small to medium businesses full visibility and granular control over their spending while saving on SaaS.
What makes NachoNacho the best Brex Alternative?
Now that Brex no longer works for small businesses and startups, it's crucial to find an alternative that allows them to create virtual credit cards and keep track of expenses easily.
NachoNacho is specially made for small to medium businesses and startups and includes all the features you need from Brex and more.
These are some of the capabilities that make NachoNacho the best Brex alternative.
Custom virtual credit cards in seconds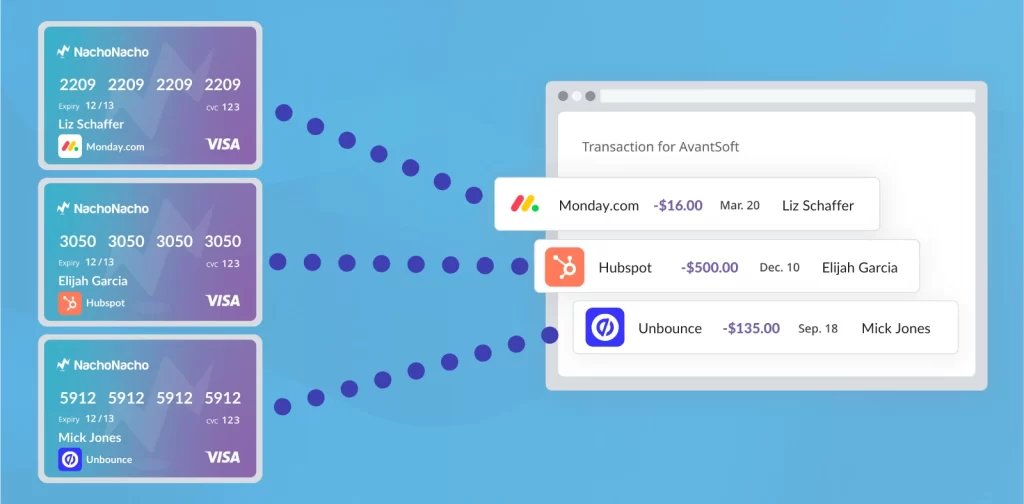 One card for the whole company or per person doesn't give you the complete visibility you need to keep your finances in check. This often looks like lengthy monthly bank statements filled with purchases you don't recognize.
With NachoNacho, you can streamline this process by creating different cards in seconds for different purposes. You can pay SaaS vendors with a different card with custom spending limits and expiration dates. Or you can have another card for business trips. This way, you can have an exact breakdown of your team's expenses while protecting against unwanted charges.
No longer want to pay for a product or service? Simply cancel the card you're using for that purpose in one click.
Empower your team to access the resources they need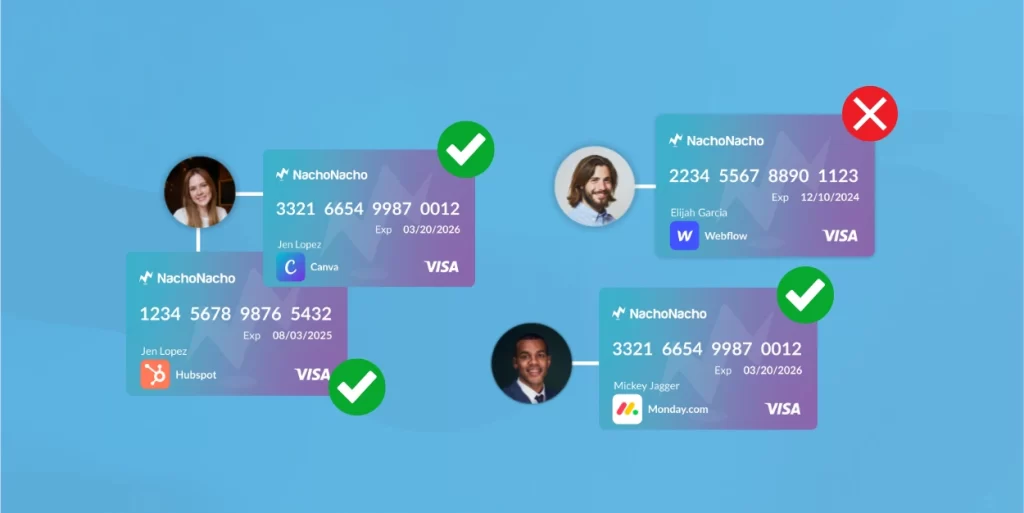 Your team must make dozens of monthly purchases to do their job. But managing the approval of these purchases can be tedious and time-consuming for everyone involved.
NachoNacho empowers team members to request their own cards for the purchases they need. Then, as an admin, you get a notification of this request in your email inbox. After that, it takes less than five seconds to approve or reject the card.
NachoCards on the go
NachoNacho cards aren't only for online purchases. You can also request a physical card with the spending limit and expiration date you want. This way, all expenses from virtual and physical cards can live in one place.
You can use these cards for business trips or even for personal use.
The process of requesting a physical card for you or an employee is just as simple as with virtual cards and takes seconds.
Save BIG with NachoRewards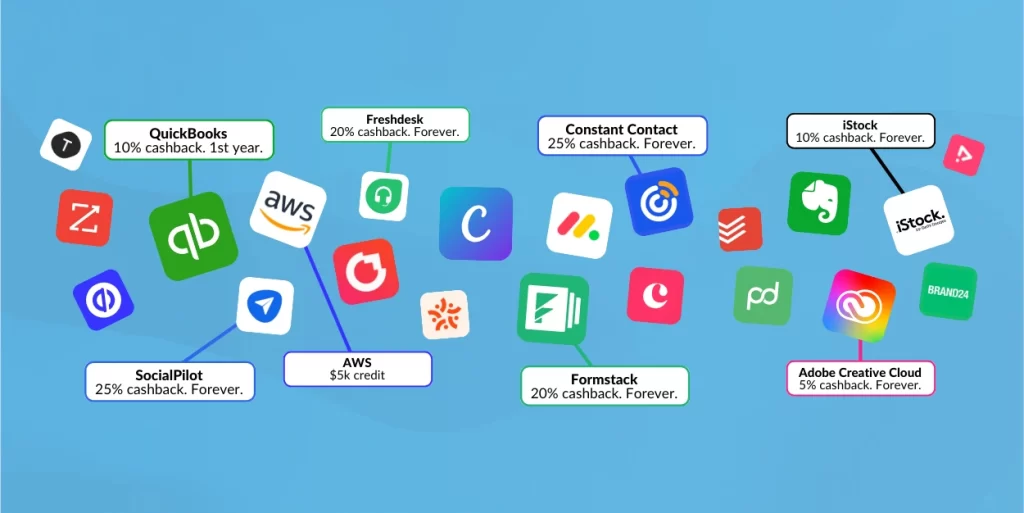 You're paying for tens or even hundreds of monthly subscriptions for you and your team. This can become a big portion of your budget. So, what if you could save up to 30% on these tools?
If you subscribe to a SaaS tool in our marketplace, you're eligible for the specific promotion of that product. You could get AWS with $5,000 in credit, Canva with 20% cashback, Monday.com with 20% cashback, Quickbooks with 10% cashback, and hundreds more.
You can then spend all your earned cashback any way you want.
Track all your expenses and spend smarter
Having complete visibility over your business expenses is crucial. But your accounting team knows that reviewing all purchases from the company's bank statements is not easy.
Through the NachoNacho app, you can clearly see how much money you and your team are spending per month on subscriptions, earned cash back, and more.
A good Brex alternative for small businesses allows you to keep track of all this information without hassle.
This is possible because NachoNacho allows you to use different cards for different purchases, giving you a simple breakdown of all your team's expenses. Make your accounting team's job a whole lot easier with NachoNacho.
Never pay more than you need on SaaS
Small businesses and startups need SaaS tools to run. And as your company grows, so does your SaaS stack. It's not uncommon for small businesses to use 30 – 100 SaaS tools at the same time. Not having a centralized platform where you can track all your subscriptions can lead you to the following problems, among others:
Paying for products that ex-employees are still using
Getting charged for forgotten free trials
Duplicate subscriptions
These problems are unfortunately so common you've probably already experienced some of them. Now you can forget about these issues costing you money by using NachoNacho as the preferred Brex alternative.
The same tools that allow you to view and control all team expenses, like the custom NachoCards and transactions dashboard, help you eliminate any risk of overspending.
A Brex alternative that scales with you
Your growing business doesn't have time to worry about unwanted charges, managing corporate cards, or complex accounting workflows. Keeping your finances in check should be straightforward so you can focus on doing more with your resources. And that's precisely how it is with NachoNacho.
No matter how large your organization or SaaS tool stack gets, you can be sure that NachoNacho has your back.
With this Brex alternative, your business can spend and scale smarter.
Keep your credit card information private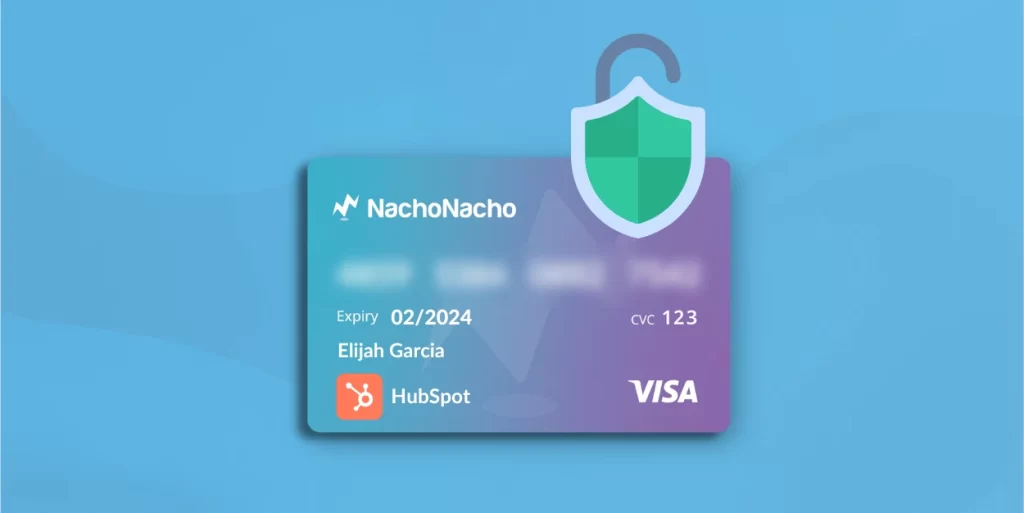 Cybersecurity threats are real. And giving your company and personal cards for online payments opens the possibility of your data getting leaked. You should expect your Brex alternative to protect you against these types of risks.
With NachoCards, you will never have to give your real card information at any online checkout.
In addition, you can set spending limits so no one on your team gets overcharged in case your card data is misused by vendors.
And if you're suspicious of a vendor, all you need to do is cancel the card you used to pay them with a single click. Simple. No need to go through the tedious process of canceling your cards once they have been compromised and getting new ones.
What our customers have to say
"Perfect tool to keep subscriptions & expenses under control"

Levon T.
Co-founder at Zeroqode
"NachoNacho changed the way we deal with financial ops!"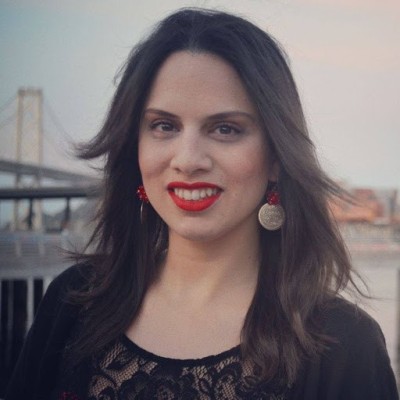 Emna G.
Co-founder and CEO at Veamly
"Great way to limit and track startup spending"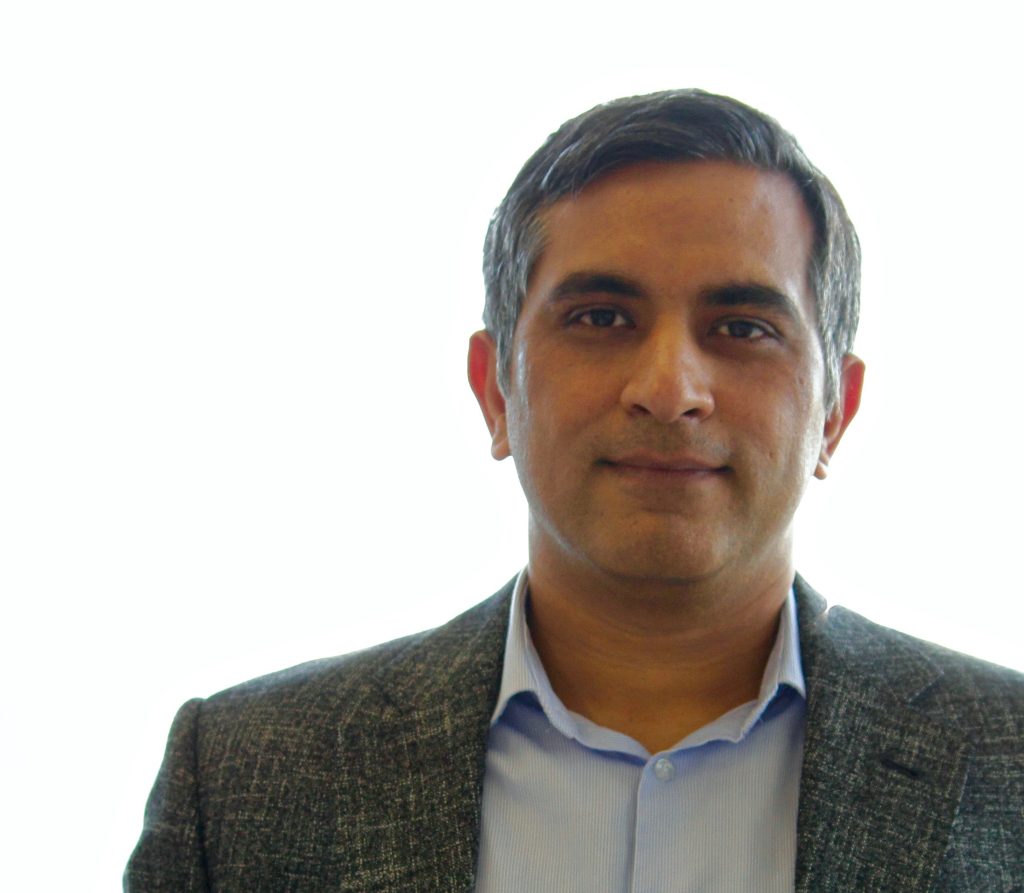 Dean G.
Founder at Vimix
A Brex alternative for every team size
NachoNacho offers simple pricing for 1-person teams to enterprises and everything in between.
Standard: $5/month/user
Discounts and promotions on hundreds of software
Unlimited virtual credit cards
Unlimited subscriptions
Unlimited transactions
No charge per transaction for USD transactions, US vendors, ACH payments
Manage multiple companies with a single login