18 Powerful Digital Marketing Tools for Every Need
With so many digital marketing tools out there, it's difficult to know which one is right for your specific needs.
But if you choose wisely, you can streamline your marketing processes, forget about many tedious manual tasks, access powerful insights, and overall help you reach your bottom line efficiently.
In this blog post, we will take a tour of some of the latest and greatest digital marketing tools available to help you with your decision.
What are digital marketing tools?
Before we get into the tools, you have to understand the difference between marketing tools and digital marketing ones.
That way you can know if this article is for you.
As the name implies, this category of tools is designed to help you streamline and manage marketing activities online. Activities such as email marketing, content creation, social media, among other things. Basically, any channel that has the main goal of promoting a company through the internet.
To manage these channels you need tools, either free or paid ones.
Best tools for digital marketing in 2022
To help you decide which digital marketing tools are right for you, we listed some of our top picks according to the problems they solve. 
We have divided the list into 3 categories:
Email Marketing Tools
Content Creation Tools
Plus, we show you each tool's pricing model so you can know if a platform adjusts to your budget. Something to consider is that all the prices we list are monthly but most tools offer a discount if you pay annually.
Furthermore, you can get exclusive cashback–up to 30%– on all of these marketing tools on the NachoNacho marketplace.
Email Marketing Tools
Email marketing is one of the most important channels to engage with your customers. It's a way to inform, promote, encourage repeat purchases, increase loyalty, and overall stay relevant for your audience. And to do it successfully, you need a tool that gives you the freedom to try advanced strategies, like AWeber.
With this platform, you can manage every stage of the email marketing process from the same platform. What we mean by that is that you can create custom landing pages to capture email leads. Then, you can segment those emails based on the characteristics you want and send out different email campaigns for each list.
This allows you to engage with different types of people in a much more personalized and suitable way. You can even create an eCommerce store with AWeber and integrate it into your email cadences.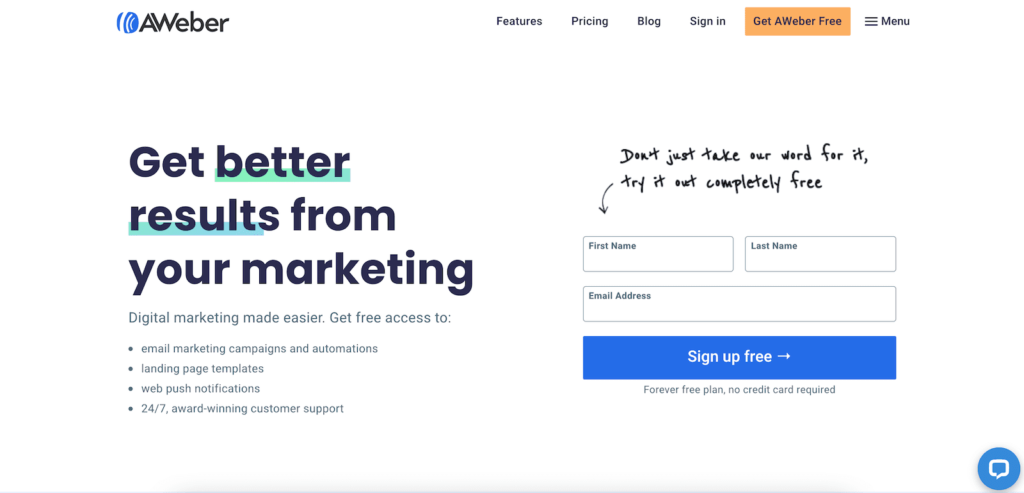 Pricing
You can use AWeber for free with the ability to manage up to 500 email subscribers, build landing pages, and more.
With the paid plan, you get access to other features like split testing, webpage and sales tracking, advance automation, among other things.
The monthly cost depends on the number of email subscribers you want, starting at $19.99 for 500 subscribers.
Many times, the success of an email campaign depends on the design of your emails.
No one wants to read a boring email, so your click-through rates will probably suffer from a bad design.
Moosend has an easy-to-use email editor that gives you the ability to create highly personalized and effective campaigns. Once you have a great design, you can automate the next steps of your campaign based on the user's interaction with the emails. Finally, you can create landing pages for your campaigns using the same tool.
This makes Moosend a complete email marketing solution that helps with every stage of the email marketing funnel.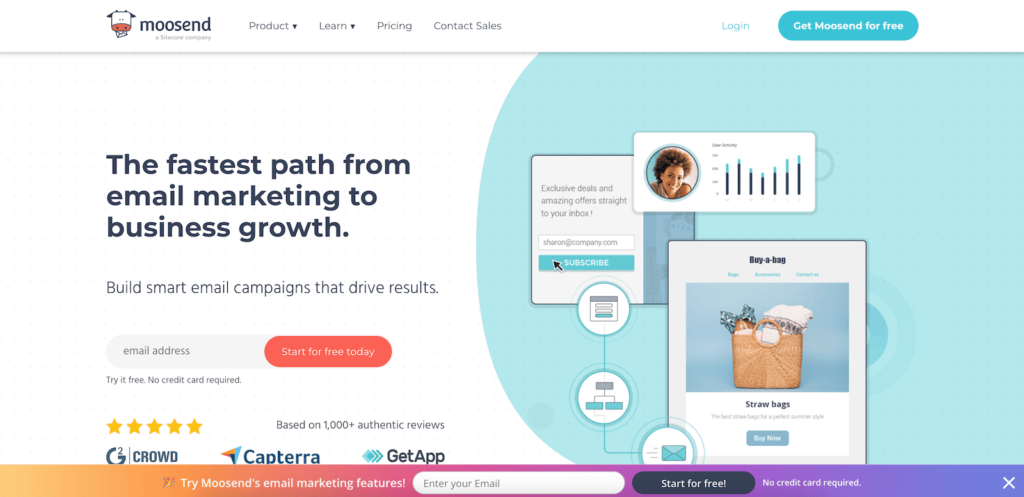 Pricing
You can try all features for free for 30 days and discover if it's a good fit for you.
After that, it costs $9 for the lowest plan for up to 500 subscribers.
Email campaigns are a bedrock of many digital marketing strategies, and taking the time to find the right SaaS product to help will work wonders for your strategy.
Constant Contact is another great SaaS product that offers a variety of solutions, however, it shines with its email marketing capabilities.
The features that we are referring to are:
Templates
Automation
Email list management
Reporting
This way, you can start an automated email campaign using a tested template, and get accurate reporting of the results.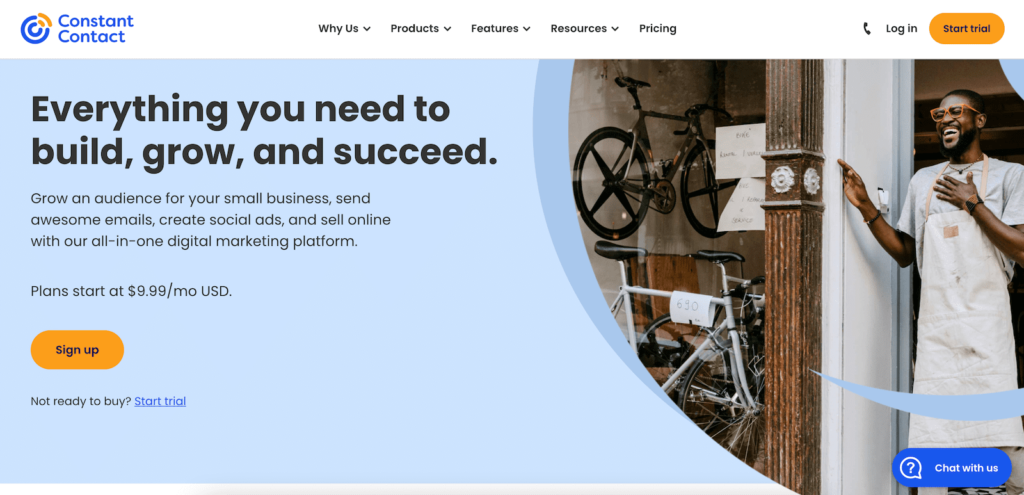 Pricing
Constant Contact offers a free trial as well as a tiered pricing system.
There are 2 main plans:
The Core plan, with the main features included, starts at $9.99 for 500 contacts.
The Plus plan has additional features like list growth tools, advanced automation, and reporting, starting at $45.
Other email marketing tools you need to check out:
Social Media Marketing Tools
Social media management can be a tedious process without the proper tools. And that's because there are many manual tasks involved, from content creation to posting on different accounts.
Crowdfire is a tool that can help you automate most of this process so you can focus on the strategy. You can schedule your posts for several social media platforms ahead of time so you don't have to do it manually. Also, Crowdfire offers social listening capabilities so you can easily share relevant articles and images from the internet to your accounts.
Plus, the platform makes it super easy for you to share your own blog posts to your social media profiles.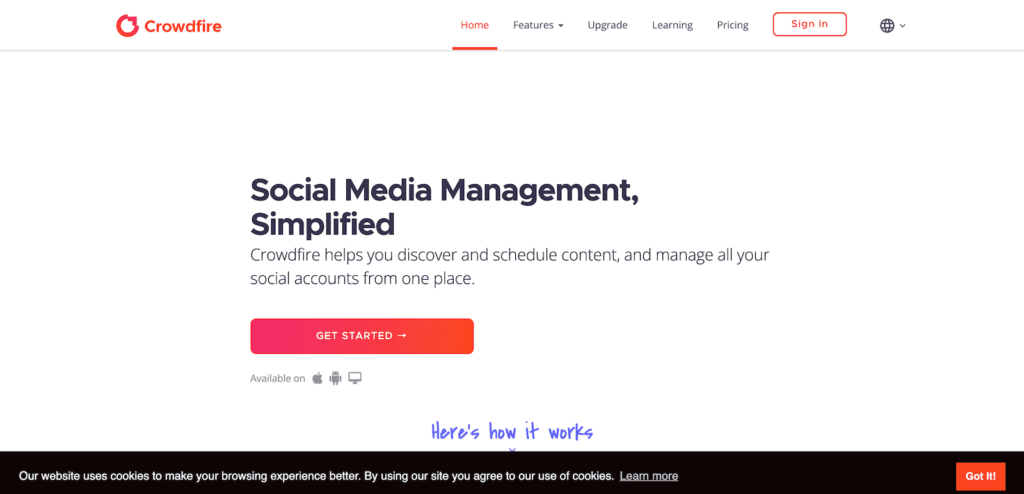 Pricing
Crowdfire offers 4 different plans you can choose from, including a free plan to try out the product.
The free version allows you to link 3 social media accounts and schedule 10 posts per account.
The rest of the plans cost:
Plus: $9.99
Premium: $49.99
VIP: $99.99
Check out Crowdfire to see which plan suits you best.
It's not an exaggeration to say that engaging with other accounts is crucial for social media success. Especially when we're talking about customer satisfaction on social media.
That's why there are social monitoring tools like Brand24.
And this platform is one of the most robust tools for online reputation management, competitor monitoring, and customer service. With Brand24 you can monitor brand mentions as well as relevant keywords and hashtags so you can showcase positive opinions, and respond to negative comments. This way you can always deal with negative mentions before they get out of hand.
These features also allow you to monitor your competitors' reputations and get competitive insights from their customers' opinions.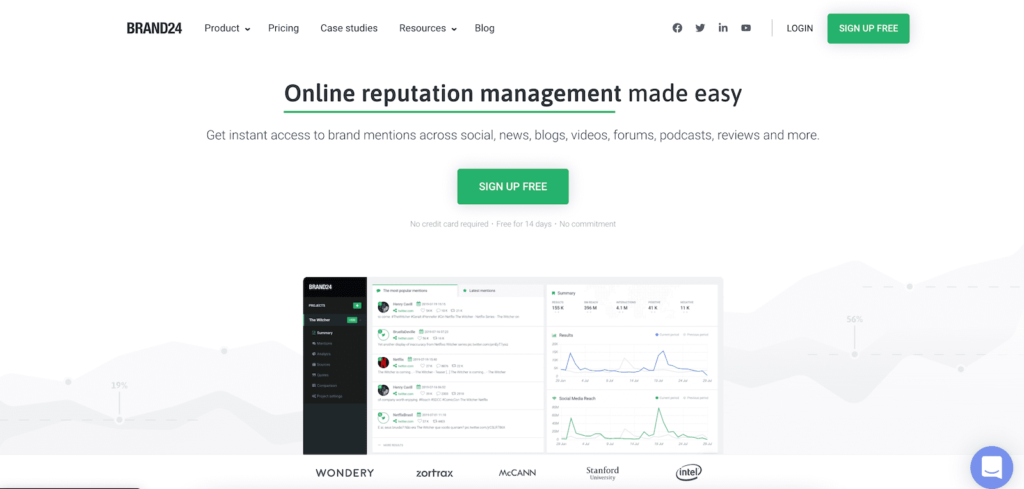 Pricing
Brand24 has 4 plans:
Individual: $59
Team: $119
Pro: $179
Enterprise: $299
Plus, you can try the tool for free for 14 days.
Influencers and creators are the links between your brand and your target audience. And when they recommend you, the audience is more likely to trust you and think of you when making a purchasing decision.
In fact, 63% of people trust influencer opinions about products more than what brands say about themselves.
However, manually finding the right influencers is very time-consuming and inefficient. That's why if you're thinking of doing influencer partnerships, it's a must to have an influencer search tool like Publicfast.
This platform helps brands connect with the right content creators. Like a Google search for influencers. You can then send campaign briefs to collaborate with your creators and track the results from the same place.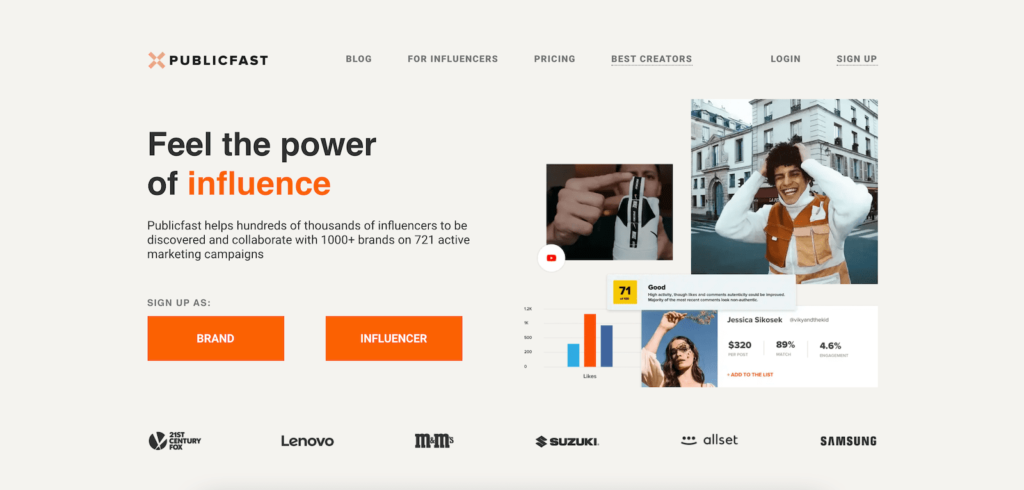 Pricing
You can get full access to their discovery tool for $15.99 per month and you can cancel at any time.
Other social media management tools you need to check out:
Content Creation Tools
This tool connects companies with content creators (designers, influencers, and other professionals) to ease customized content creation.
It is specially made for social media content and it's very easy to use. All you need to do is create a brief with instructions for your content. These instructions can be as specific as you want. Then, the platform matches you with a selected group of content creators that you can choose from to bring your brief to life.
After you approve a creator, you can collaborate and pay for the content from the same platform. Finally, receive your content just the way you envisioned it.
The creators typically post the image or video on their social media accounts, but you can also repurpose them.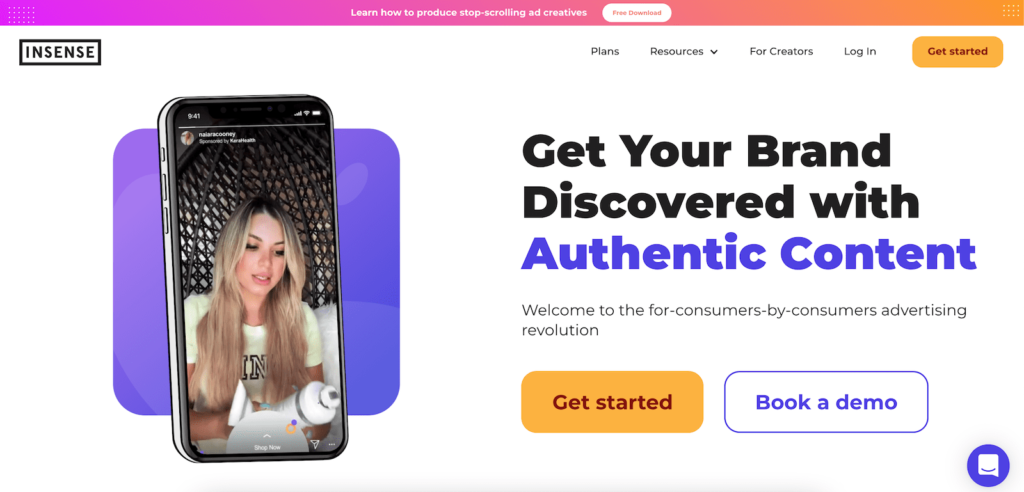 Pricing
Insense offers a month free trial and 2 plans:
Scale: $400/month + 12% marketplace fee
Advanced: $750/month 12% marketplace fee
Everyone knows that quality content writing and SEO are huge.
However, once a user clicks on your links you need to retain their attention because you don't want a high bounce rate.
A high bounce rate could even lower your rankings, wasting all the effort you put into SEO.
Setka is an excellent tool for centralized content editing with your team that allows you to create highly-customizable blog posts and landing pages. This way you can increase your blog conversion rate. Plus, Setka offers templates that you can use if you don't want to think too much about it.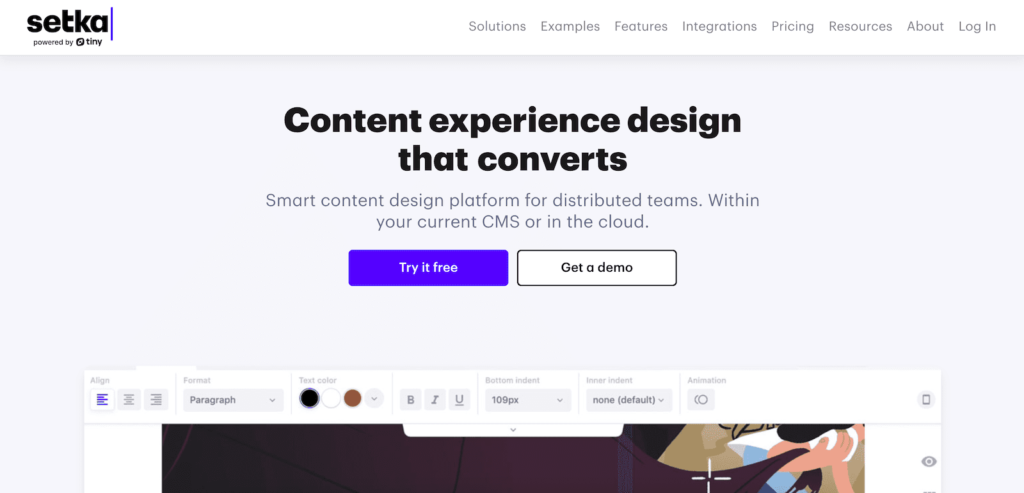 Pricing
Starter: $150
Pro: $500
Enterprise: Custom price
Plus, you can try any of the first two plans with a 14-day free trial.
Everyone knows Canva at this point, but it's still worth mentioning because of how useful it is for marketing departments.
You can create all kinds of content from Canva with customizable templates and thousands of assets. Like social media content, videos, presentations, logos, flyers, PDFs, and most marketing collateral you can think of.
The free version of Canva is very useful, however, the paid plans give you access to many more assets and other great functionalities.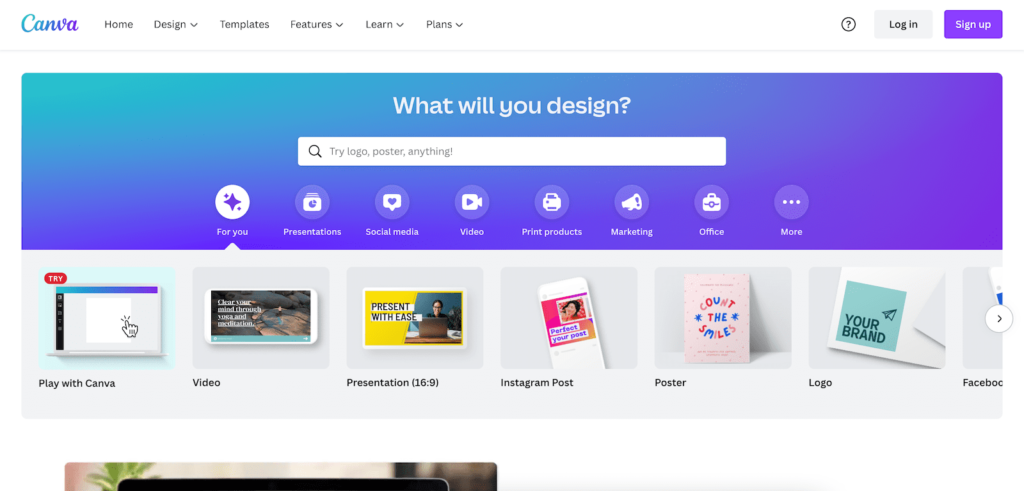 Pricing
Free plan
Pro: starting at $12.99 per month
Enterprise: starting at $30 per month
If you're only going to use Canva once in a while, then the free plan may be enough to start.
However, if you're going to use it regularly, then you should subscribe to the paid plans since they add a ton of value.
Other content creation tools you need to check out:
Over to you…
Sorting through all the digital marketing tools available can take some time, but it's a worthwhile investment for speeding the growth of your business' exposure and sales.
Good luck, and happy marketing!