The Best ActiveCampaign Discounts, Promo Codes, and Coupons
ActiveCampaign is now listed on the NachoNacho Marketplace! ActiveCampaign is a powerful marketing automation platform that empowers businesses to create personalized and targeted campaigns, automate customer journeys, and drive exceptional results. And when you make your purchase through NachoNacho, you'll receive an exclusive cashback reward! 15% discount on all plans, forever. You could save up to $1,170 per year. It's the perfect opportunity to level up your marketing game while saving some extra cash.
Don't miss out on this incredible offer. Click the button below to learn more about this product and discount today.
Why you need an ActiveCampaign Coupon
ActiveCampaign is a comprehensive marketing solution that seamlessly integrates advanced email marketing, automation, and CRM tools to drive your business growth. Designed for businesses of all sizes, including eCommerce, B2C, and B2B, ActiveCampaign empowers you to optimize every customer interaction and unlock your sales potential with confidence. With its robust email marketing capabilities, you can effortlessly create highly personalized and targeted email campaigns tailored to your customers' preferences. Take advantage of the automation features to streamline your marketing tasks, including workflows, lead nurturing, text messages, and Facebook ads, allowing you to focus on other crucial aspects of your business. The built-in CRM system ensures efficient customer management by tracking interactions, managing deals and tasks, and automating lead nurturing, all within a single platform.
ActiveCampaign is one of the most used marketing automation tools, and with this exclusive coupon, you can spend less for it than everyone else.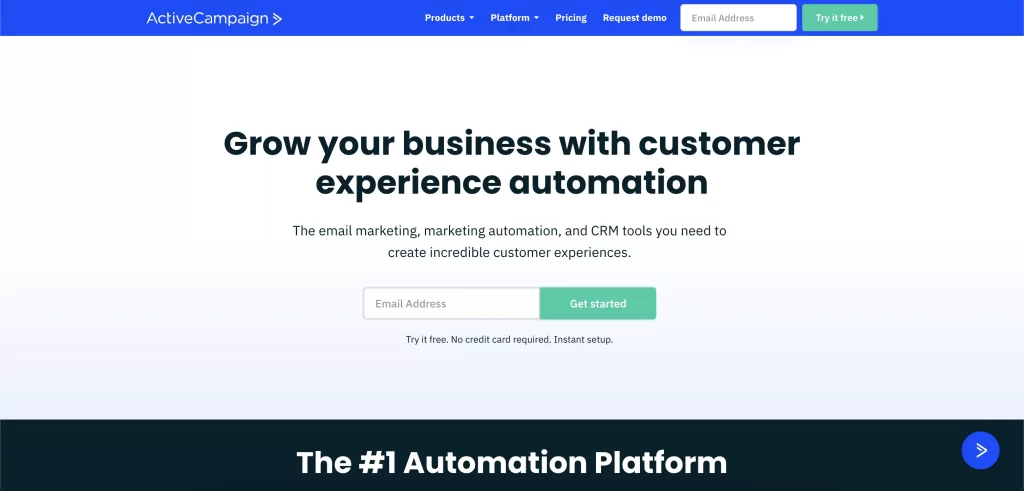 How to redeem this ActiveCampaign discount code
The NachoNacho cashback redemption process is a simple and straightforward way for businesses to save money on their software purchases. To get started, businesses sign up for a NachoNacho account and browse the platform's extensive selection of software products and services.
Once a business finds a software product they want to purchase, they can pay for it using NachoNacho's virtual credit card. This virtual credit card provides an additional layer of security and also allows NachoNacho to track the purchase and calculate the cashback reward.
After the purchase is made, the cashback reward is credited to the business's NachoNacho account, where it can be easily redeemed. The redemption process involves simply clicking on the "redeem" button and choosing the payment method.
The cashback reward can be redeemed as a credit towards the next software purchase or as a direct payment to the business's bank account. This straightforward process makes it easy for businesses to save money on their software purchases and reinvest those savings into their growth and innovation efforts.
About NachoNacho
NachoNacho's marketplace offers businesses access to exclusive discounts and cashback rewards on a wide range of software products and services. The platform is on a mission to help businesses save money on their software purchases, empowering them to invest in growth and innovation. With NachoNacho, businesses can easily discover and compare software options while also benefiting from cost-saving deals that are not available elsewhere. By simplifying the software buying process and offering unbeatable discounts, NachoNacho is helping businesses thrive in today's competitive landscape.
Start saving with this ActiveCampaign promo code today
ActiveCampaign, the powerful marketing automation platform, is now available on the NachoNacho Marketplace with an exclusive cashback discount. This is your chance to elevate your marketing game and drive exceptional results while enjoying savings. With ActiveCampaign, you can create personalized and targeted campaigns, automate customer journeys, and optimize every interaction. Don't miss out on this exclusive offer! Visit NachoNacho today to unlock the full potential of your marketing efforts with ActiveCampaign and take advantage of the exclusive cashback reward. Supercharge your marketing strategies and save with ActiveCampaign on the NachoNacho Marketplace.