Best SaaS for Project Management
These days, asking a project manager if they love project management (PM) software is like asking an ice cream man if he loves his ice cream truck. It's an integral part of what they do. Without project management software, managers would be drowned in a sea of spreadsheets, paperwork, and organizational time-constraints. Imagine an ice cream man in a regular old sedan – think of all the trips he'd have to make home to his freezer to keep the product from melting!
Once you make the decision to purchase worksuite project management software to assist your business with functions like organization and collaboration, it's time to decide which product is the right one for you – specifically your team – and your current business needs. It will likely depend on your projects, workflow, employee count, and budget.
Not sure where to start looking? Have no fear. We've put together our top picks for the best SaaS for project management that will help your business thrive efficiently at the lowest possible cost. First, let's look at why your business should be using SaaS for project management.
Advantages of using SaaS for Project Management
The benefits of SaaS applications are plentiful – low initial cost and broad access to effective solutions from anywhere being just a couple. The most important benefits of using a cloud-based project management system include:
Low Upfront and Maintence Costs
Subscription-based SaaS applications provided by vendors like NachoNacho save businesses from having to purchase expensive hardware or software. Additionally, they allow users to allocate resources for setup, configuration, and maintenance (which will already be far less burdensome than traditional hardware). A good SaaS software will come with general technology and update support so that IT teams don't have to piece everything together on their own.
SaaS for end-users allows IT teams to focus on their core operations rather than worrying about maintaining another software. All of the security features and updates are typically the responsibility of the provider. That means no time-consuming, tedious upkeep for you and more time to focus on expanding your business potential.
Flexability and Scalability
The majority of cloud-based project management applications need just a browser and internet connection to operate efficiently. Not only does this allow teams to collaborate from anywhere – whether it be on desktops or mobile devices – but it allows the collaboration to happen more quickly and comfortably in a centralized space. Because SaaS PM solutions are highly scalable, you have the freedom to upgrade or decrease your plan depending on your business needs.
Speed and Security
Setting up a SaaS subscription is simple – made simpler by using a virtual credit card like the NachoCard. By utilizing a tool like this you can consolidate all your existing SaaS spend on one account. This way you can pay any vendor (whether listed in the NachoNacho Marketplace or not!) and keep track of it all on a centralized dashboard. Users won't have to wait for months to get access to updates and, in many cases, upgrades are included in the subscription plan with no extra cost.
Additionally, most SaaS product providers take on the responsibility of maintaining the security of their systems. Monitoring software for encryption errors and data recovery can be extremely time-consuming. With SaaS for project management, however, it's taken off of your plate.
Enhanced Collaboration
Even before the pandemic pushing more users to cloud-based services, SaaS project management software was a blessing for both remote and in-office teams who face growing pressure as their company expands and more departments rely on them. SaaS PM applications allow team members to stay connected, keep track of deliverables, and work productively in a single, organized workspace regardless of location.
Things to Consider when Choosing Project Management Software
Choosing the best SaaS project management software from the best vendor is an important decision that will contribute to the overall productivity and efficiency of your company. You should consider your team's strengths and weaknesses when making this decision, some of which include:
Business Needs
No two businesses will have exactly the same business requirements. Assess what solutions would best help your business to thrive. Where is it that you need the most support? Is it in collaboration? Organization? Data analysis? There's not a wrong answer. Understanding where your current practices are failing can help you to optimize productivity by bringing in a cloud-based service. On the flip side, determining your strengths can save you money on SaaS spending. For example, if your company is using a SaaS platform and has excellent data archives and organization but is performing poorly in terms of communications, your PM application may be great at resource management but lacking in its collaboration features. After you observe what you need to improve, you can begin the purchasing process.
Features
Similar to business needs, knowing what features would best serve your firm will help you choose the optimal SaaS project management platform. Whereas business needs address general problems in need of solutions, however, the features of a SaaS application are a bit more nuanced.
Features of SaaS PM platforms could include anything from accessibility to a breadth of tools at your disposal, to layout and design differences. It is helpful to create a list of features that are most important to you and your team. For example, advanced customization options may be a low priority on a small team, whereas planning and scheduling tools are a necessity. Outlining exactly what you need before your negotiation with a vendor manager will help protect you from paying for software that you don't necessarily need.
Cost
Of course, cost is an important factor in any purchasing decision process. Weighing the benefit of the cost of the software versus the cost of the problem will help you to make the savviest decisions for your business.
With cloud-based software in particular, it is important to be aware of your payment schedules (i.e., monthly, quarterly, or annually) and watch out for any autorenewals that may surprise your billing department. Luckily, vendor managers like NachoNacho who offer ways to keep track of your SaaS spend like the NachoCard and their centralized product dashboard. This way, you will always be able to stay organized and on top of payments. No more surprises from the cash collectors!
Top Project Management Solutions
The project management solution that you choose will come down to the needs of your business based on workflow, functionality, and most applicable features. Below are several of the best SaaS project management tools on the market.
Todoist is a software that will help organize and prioritize your company's upcoming projects. It has collaborative features for teams as well as a separate Todoist Business tool for more targeted project management. The 'activity stream' allows users to create a customizable view of tasks, productivity analytics, and templates to keep up with current and future projects.
Get 20% CASHBACK on all Todoist plans with NachoNacho. Forever.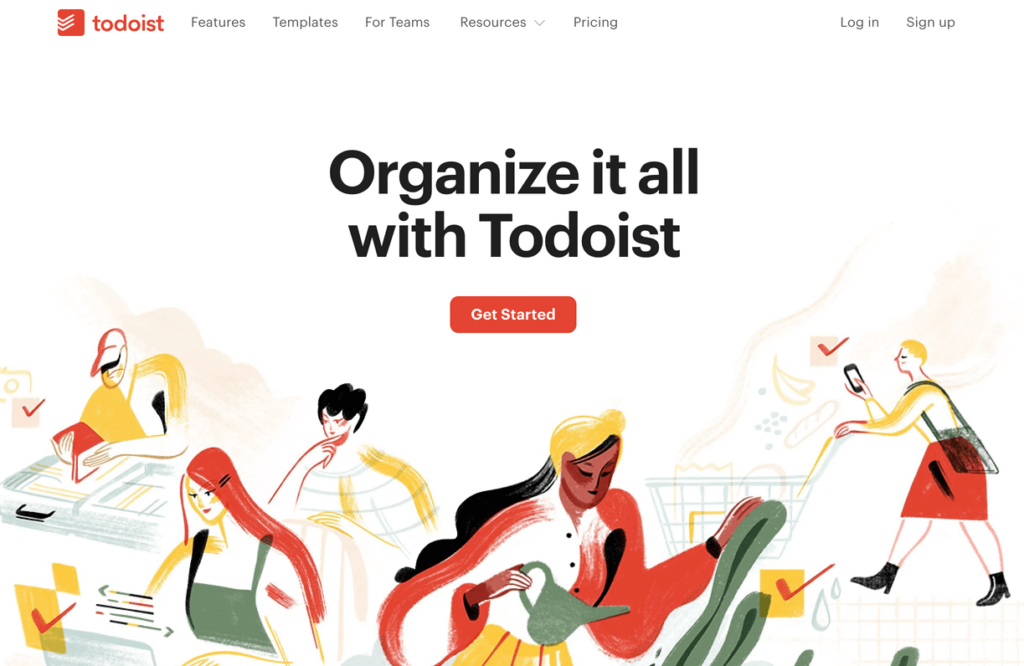 Trello helps people collaborate, manage products, and optimize company productivity. Its expansive and customizable features can grow as your team and workload grow as well. This software has features to assist with meetings and events, projects, goal setting, workflows, and other crucial aspects to the enterprise organization.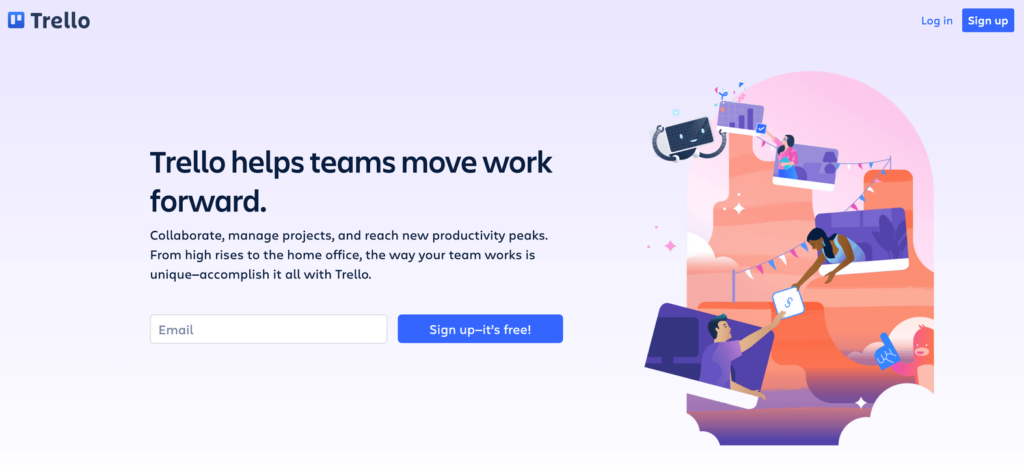 Monday.com is highly customizable and lets you work in whatever ways best suit your project and team. It's known in particular for its resource and project management, time tracking, collaboration, and reporting features. It offers the ability to track team progress on individual projects and can collect data from multiple boards for a bird's eye view of company efficiency and productivity. Additionally, Monday.com comes with a lengthy list of supported integrations such as Google Drive, Trello, Dropbox, and more.
Get 20% CASHBACK on all Monday.com plans with NachoNacho in your 1st year.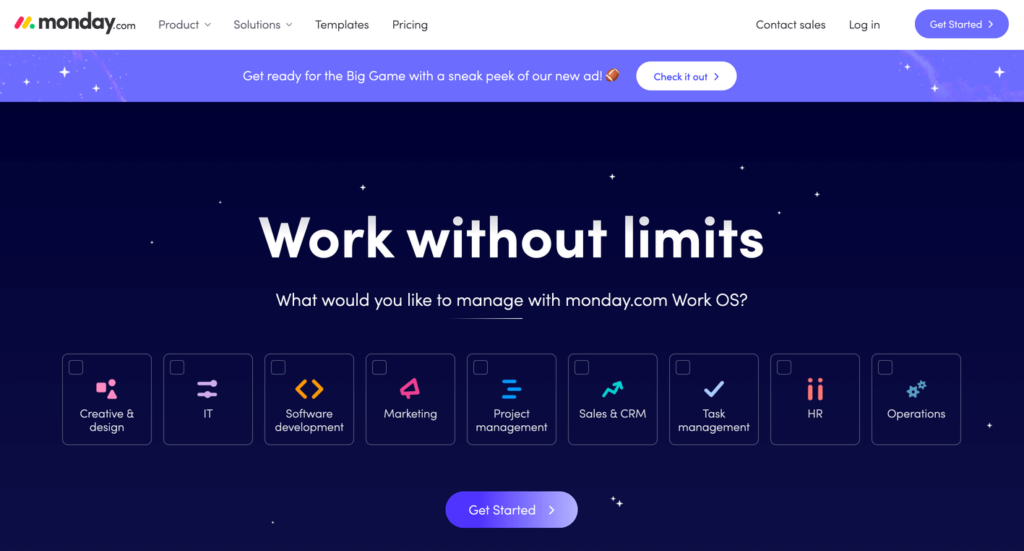 Hive is a project management tool and collaboration platform that has flexible project views, efficient built-in communication features, intuitive UI, and thousands of integrations. This application helps centralize your workflow by utilizing tools like time tracking and comprehensive viewing capabilities. With project management software like this, you'll have a transparent understanding of other team members' work and upcoming projects.
Get 20% CASHBACK on all Hive plans with NachoNacho in your 1st year.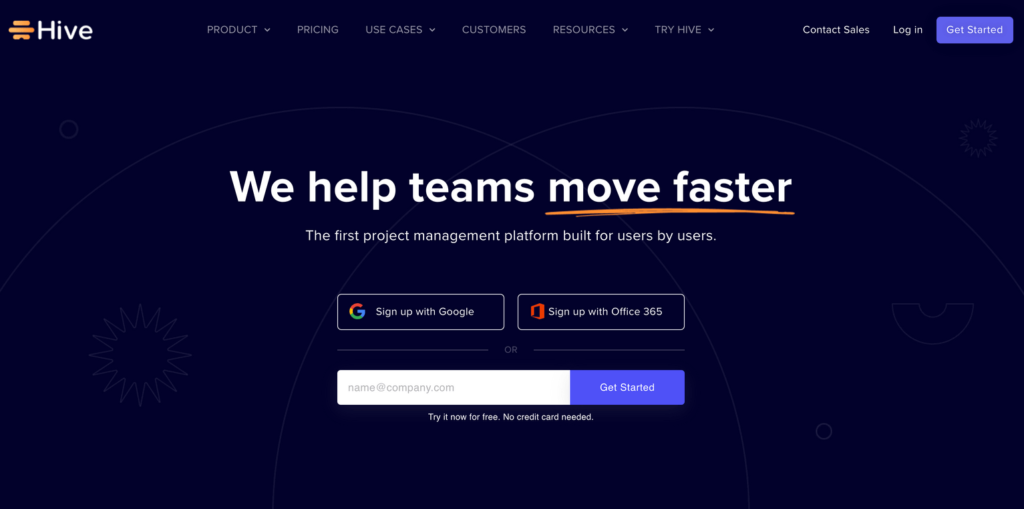 Clickup coins themselves as "one app to replace them all." The software offers features to organize tasks, chats, goals, and views. The platform's 1000+ integrations and 24-hour customer support make for a simplified work experience with access to a wide variety of features that fit any business need.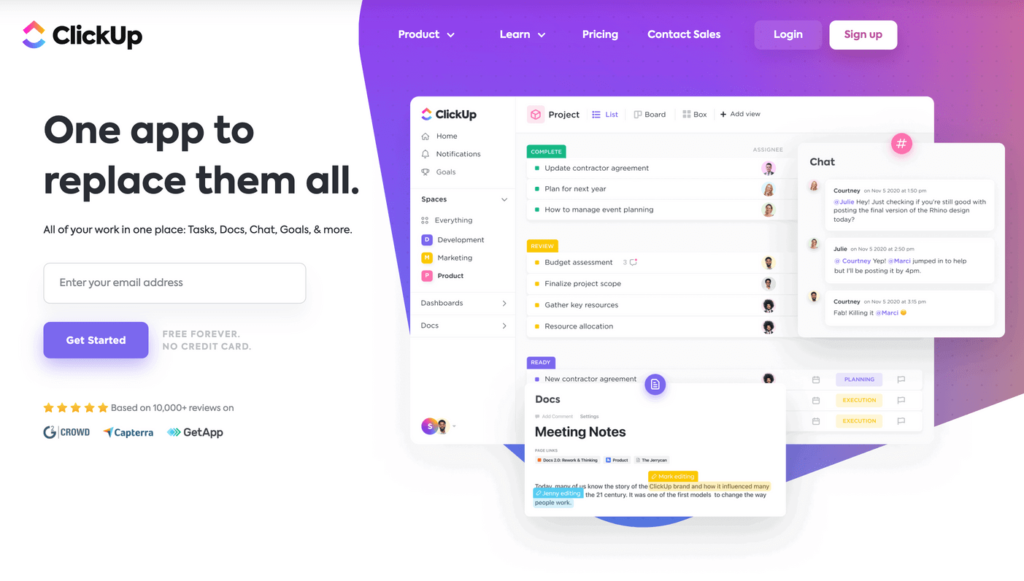 Bit.ai is a robust management platform characterized by its clean and simple interfaces that are useful for multiple purposes. The application's functionalities include organization, creation, collaboration, search, and integration. Each workspace has the ability to collaborate on documents and projects in shared libraries, embed content from third-party apps, and create internal and external wikis. All of these features help facilitate a more organized environment fit for sharing information.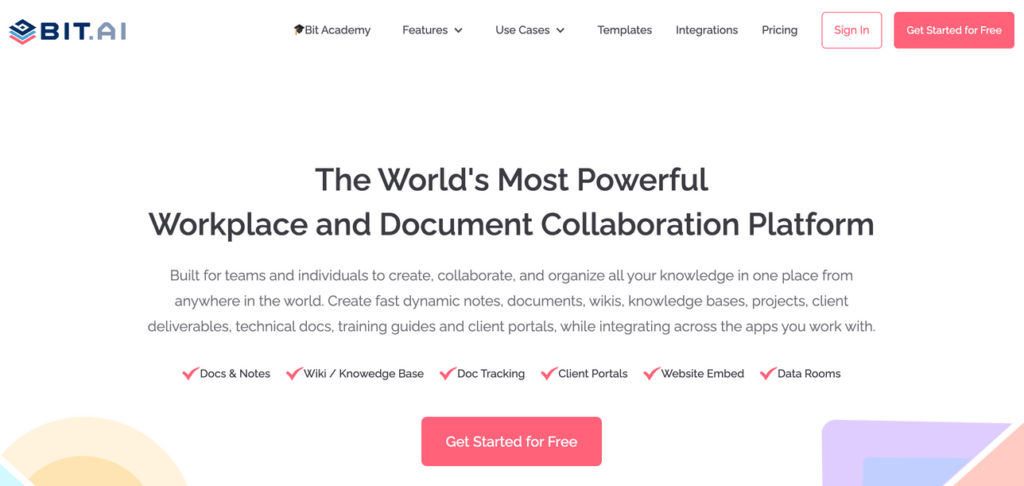 Airtable gives its users the unique ability to build spreadsheets in a collaborative environment. Its main six components of bases, tables, fields, records views, and workspace dashboard makes for a powerful project management tool. Other features worth mentioning include cloud collaboration, shareable views, mobile-friendly versions, API, and interlinking of tables.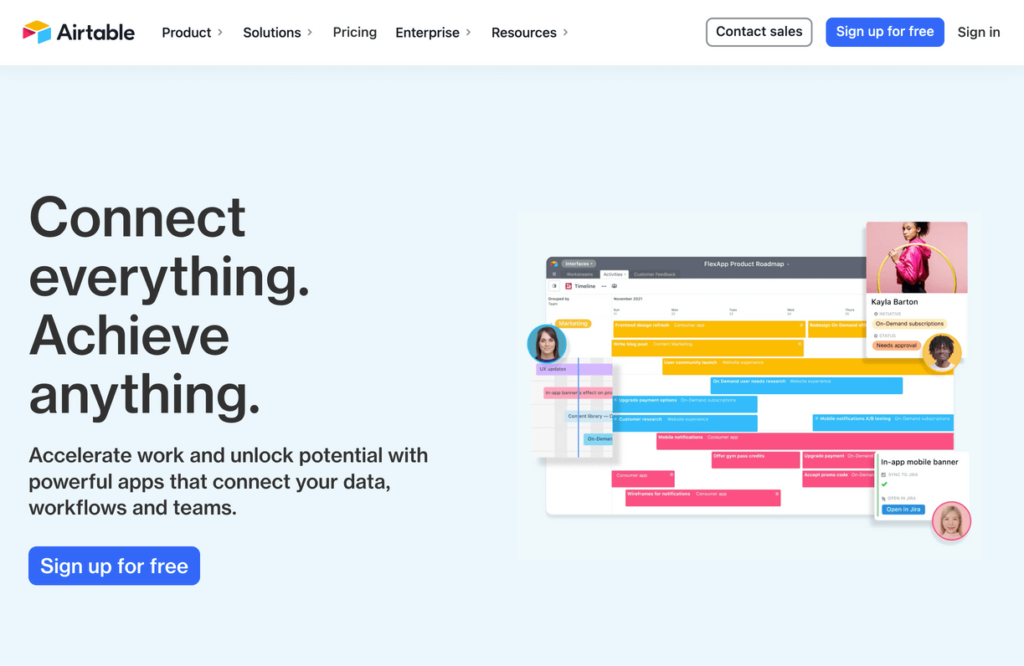 PandaDoc is the ideal project management platform for a business looking to improve its document workflow. Its system offers convenient and secure eSignatures keeps team documents on-brand and compliant, and allows for a customizable workflow that runs smoothly and quickly.
Get 10% CASHBACK on all PandaDoc plans with NachoNacho in your 1st year.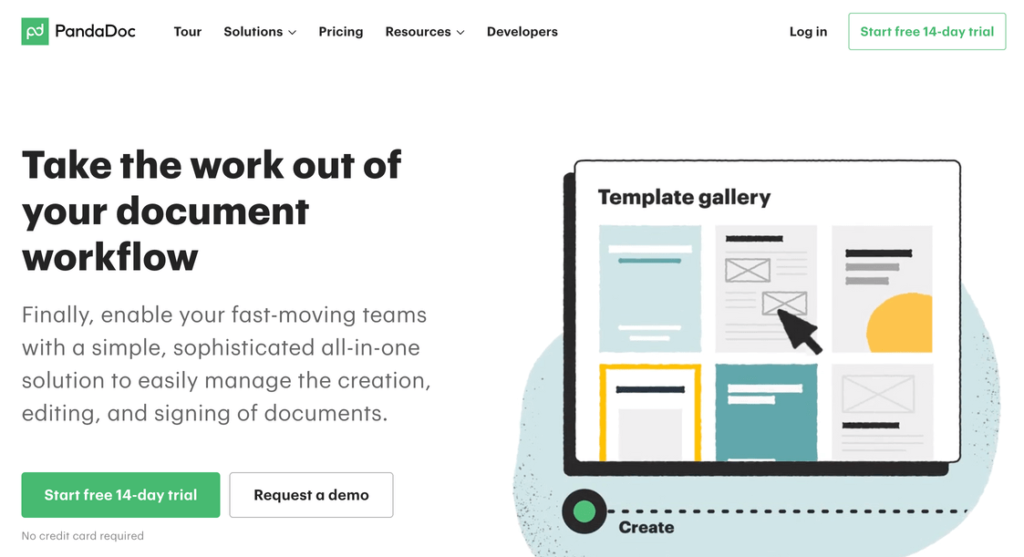 Narrato is a content creation and collaboration tool that helps with end-to-end workflow management for content teams. It boasts of a powerful content editor with optimization suggestions and AI writing. Project management features like content calendars and workflow boards make it easy to visually track content project progress. Narrato allows for seamless collaboration with on-content comments, messages and public links to the content created. All your content can be neatly organized under Projects and Folders on the platform. There are custom roles (Admin, Project Manager, Content Creator, Editor, Client) with custom access for users. Tasks can be assigned to one or multiple team members in just a few clicks. Narrato also offers a freelancer payments management module. To directly publish content to your website or blog, you can use the WordPress publishing feature.
Chisel is a product management tool that is an all-in-one hub for all the needs of a product manager. Its features such as team alignment, prioritization matrix, and so on, distinguish it from other tools. Moreover, you can also integrate it with Jira for a smoother experience.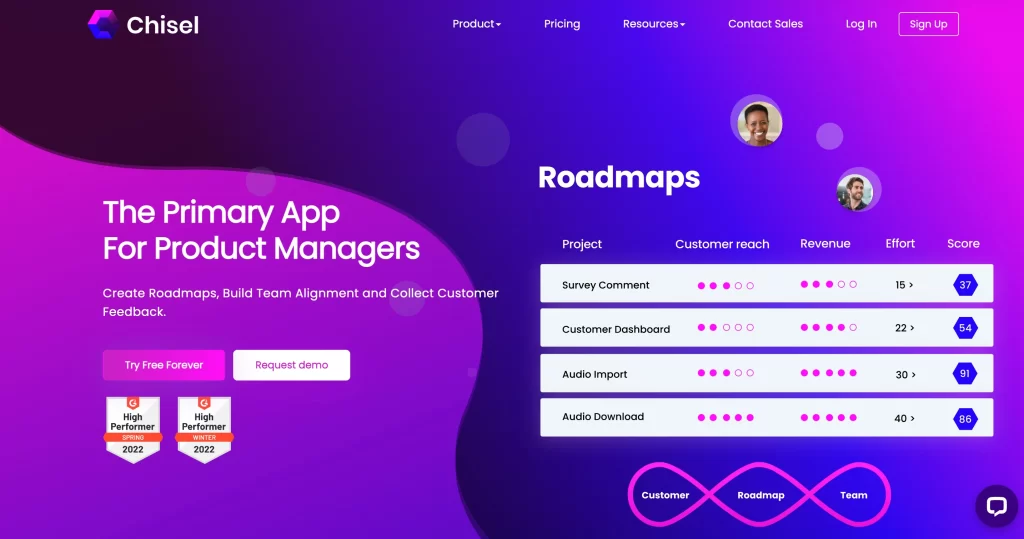 Final thoughts on project management tools
There are many advantages to purchasing SaaS to manage business functions. These products help increase operational efficiency in the background so that the people running the business can focus on operational growth. Project management software provides flexible access to sophisticated applications, is highly scalable, and is low in cost relative to the effort you put into managing it.
The tool that you ultimately settle on will come down to your workflow functionality and what set of features you deem most important for having the workflow run smoothly. It's common for tools to seem similar enough that the decision ends up being made based on pricing scalability, vendor management practices, or integration options.
Whichever product you choose, using a vendor management marketplace like NachoNacho will streamline the purchasing process and help you optimize the efficiency of your business.