Top SaaS for Small to Medium Size Businesses
Cloud-based services like SaaS are a cost-effective way for small to medium-sized businesses to sort out their IT needs. During periods of growth, companies that are focused on expanding their business are often stretched on time and resources. They may not have the bandwidth to support ancillary functions – and that's where Software as a Service (SaaS) comes in.
SaaS products are created specifically for the needs of small and medium-sized businesses in order to help fuel innovation and improvement, all while saving on costs. By 2023 the SaaS products market could be worth as much as $60.36 billion. Utilizing this technology is critical for businesses looking to optimize growth and efficiently allocate their resources. Company's like NachoNacho are streamlining that efficiency by providing a single destination to manage your existing SaaS products as well as purchase new ones. Below, we've listed some of the best SaaS products for startup businesses to purchase. First, however, let's look at what SaaS actually is.
What Is SaaS?
SaaS stands for Software as a Service, also sometimes referred to as on-demand software, Web-based software, and hosted software. It is a way of delivering applications over the internet. In other words, rather than installing and maintaining complex software and the associated hardware yourself, you have the ability to access it online. Because SaaS applications run on the provider's server, they are responsible for managing the applications' accessibility, security, and performance.
This software licensing and distributing model is a part of cloud computing technology, similar to infrastructure as a service (IaaS) and platform as a service (PaaS). What's the difference between the three? SaaS provides a complete software solution on a pay-as-you-go basis, whereas PaaS and IaaS have fewer uses.
Still confused? Salesforce suggests thinking of SaaS as a bank, which guards the privacy of its customers while also providing a service that is reliable and secure on a large scale. A bank's customers use the same financial systems without fear of any unauthorized parties accessing their information. You would go to the bank for any number of common scenarios such as withdrawing cash or checking your balance. Similarly, simply sending an email is utilizing SaaS by using email software that is located and stored on the service provider's network. This is an example of a free SaaS service for personal use. For business purposes, small organizations can gain insight and boost productivity by renting organizational applications or customer relationship management (CRM) & enterprise resource planning (ERP) software.
Advantages of Using SaaS
There are numerous advantages to purchasing SaaS as a small business to manage business functions. These products can help increase operational efficiency in the background so that human capital can focus on organizational growth. Here are some of the top advantages of employing SaaS products:
Flexible access to sophisticated applications
SaaS produced can be accessed at a flexible, user-based price on any device that has an internet connection. This makes it easy to mobilize your workforce without fear of how developing apps will run on different platforms and without the need to hire IT personnel that would normally monitor the security risks linked to mobile computing. These services are taken care of by the right provider.
Highly scalable
Because data is stored in the cloud, users can access app data from anywhere. Generally speaking, SaaS solutions that live in these cloud environments have integrations with additional SaaS offerings. That means you don't have to purchase another server or software, as you may have had to with traditional models. It also gives the user the freedom and flexibility to scale SaaS usage up and down dependent on their needs
Low cost, lower effort
SaaS software tends to reside in a multi-tenant environment in which software licensing costs are lower. This creates cost savings for businesses on the licensing side, but also saves on scaling up. Think of it as a positive feedback loop: a startup saves money on software with SaaS that it may not otherwise have had access to and a result becomes more scalable and profitable. This brings in more revenue and liquidity to explore SaaS products that will continue to support the company's growth. Additionally, SaaS removes the need for users to deal with cumbersome hardware, saving money and time on purchasing, installation, updates, and maintenance.
Now that we're familiar with the general workings and advantages of SaaS, let's explore some of the best products for small to medium-sized businesses.
SaaS Tools For Business
Project Management
Todoist is a productivity app that provides tools for a calmer, more balanced, and more fulfilling way to work and live. Their goal is to free up your mental space by prioritizing organization and promoting progress. Todoist gives its users a clear overview of the day's tasks on anything from business ventures to grocery lists. By showing tangible progress in the form of daily and weekly goals, this platform proves that small steps lead to big achievements.
Get 20% CASHBACK on all Todoist plans with NachoNacho. Forever.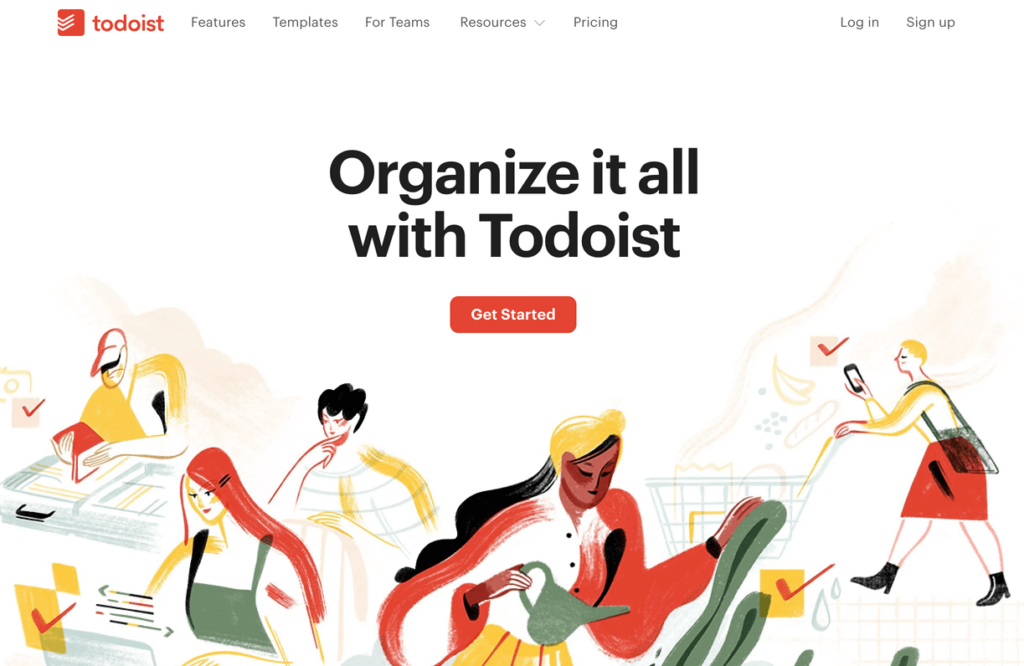 Monday.com is a Work OS in which teams can create and alter workflow apps for any project or process. Users have access to entire project toolkits such as Gantt chart, timeline, kanban, and dashboards in order to provide a personalized approach to planning and running projects. It also provides the helpful option to integrate with your team's existing tools like Zoom, Slack, email, calendar, spreadsheets, and more. It's an organizational safe haven that will keep your team's momentum running.
Get 20% CASHBACK on all Monday.com plans for your 1st year with NachoNacho.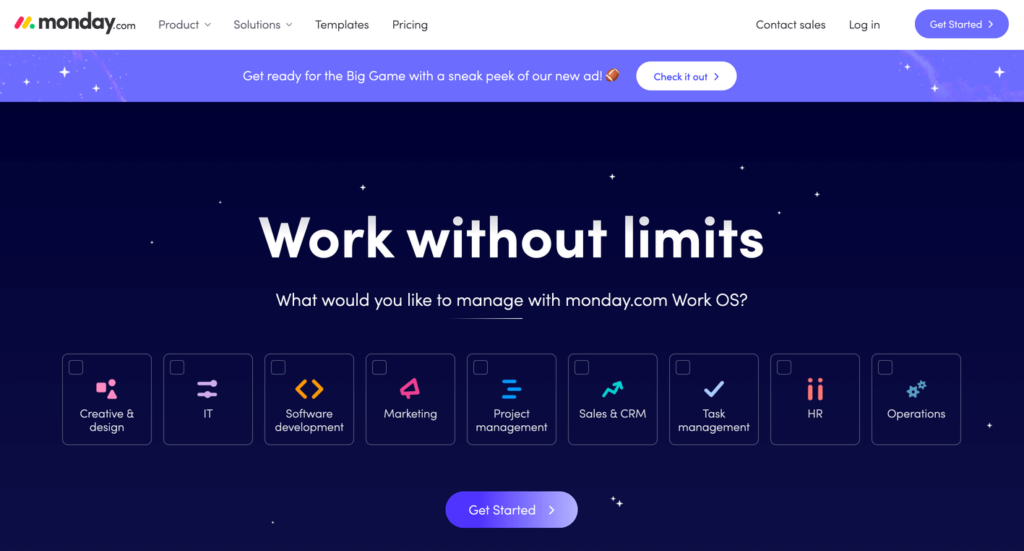 Hive is another project management software service that encourages simple workflows for complex processes. It gives users the ability to manage projects in one organized platform that can support teams of any size. Powered by AI, they are simplifying productivity with powerful project management tools, consolidated work, streamlined solutions, and analytics so that you can 'work the way you want to work'.
Get 20% CASHBACK on all Hive plans for your 1st year with NachoNacho.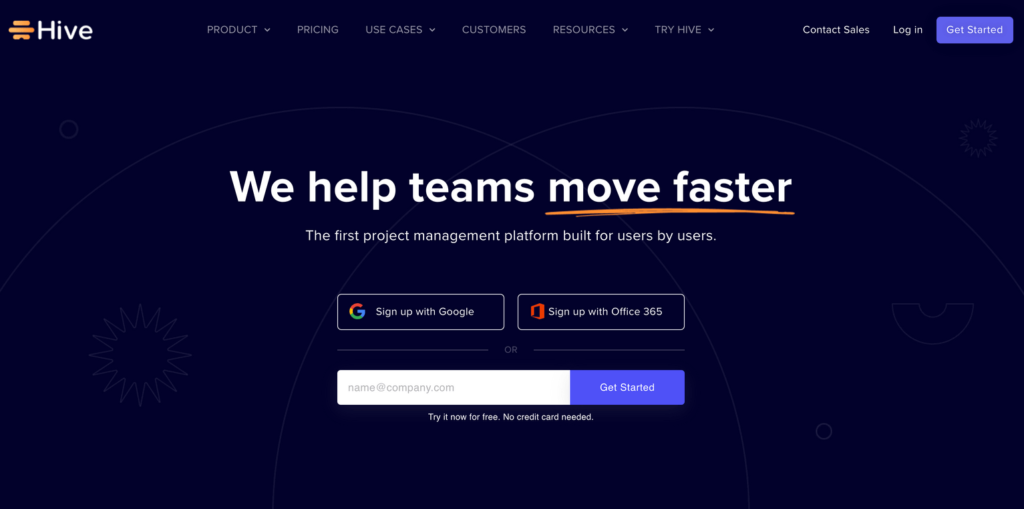 Bit.ai is a robust management platform that sports clean, simple interfaces for multi-purpose usage. Its wide range of functionality includes organization, creation, collaboration, search, and integration – all to help facilitate a more organized environment fit for the sharing of knowledge. Each workspace team has the capability to collaborate on smart documents in shared libraries, create internal and external wikis, and embed content from nearly 100 popular third-party applications and cloud platforms.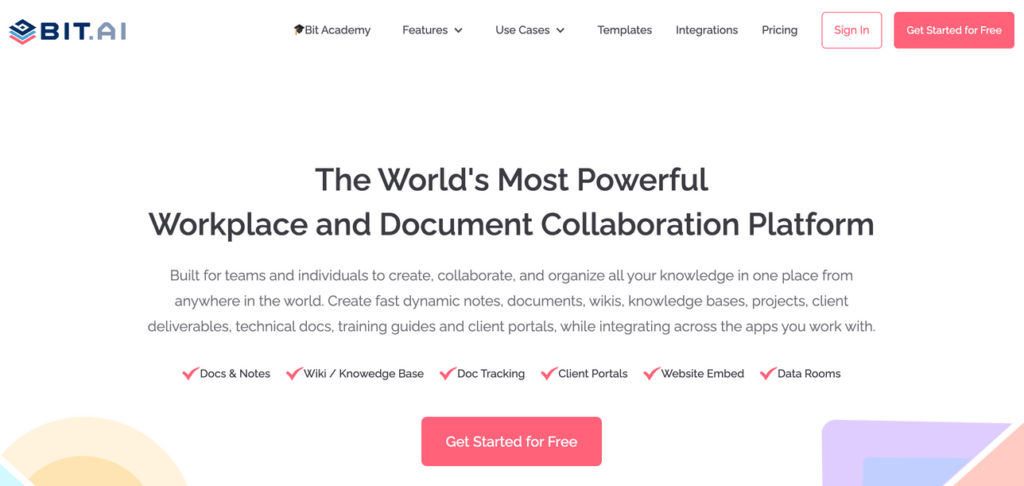 Align is a strategic planning and execution software used by business leaders and their teams to set goals, manage tasks and performance, and measure progress with OKRs. Built-in features like KPI Dashboards and Meeting tools make Align more than just an OKR software – CEOs and managers can essentially lead their teams and run operations right in the software. Align also provides integrations with various applications including Salesforce, HubSpot, and the API tool Zapier, allowing users to integrate with multiple different software.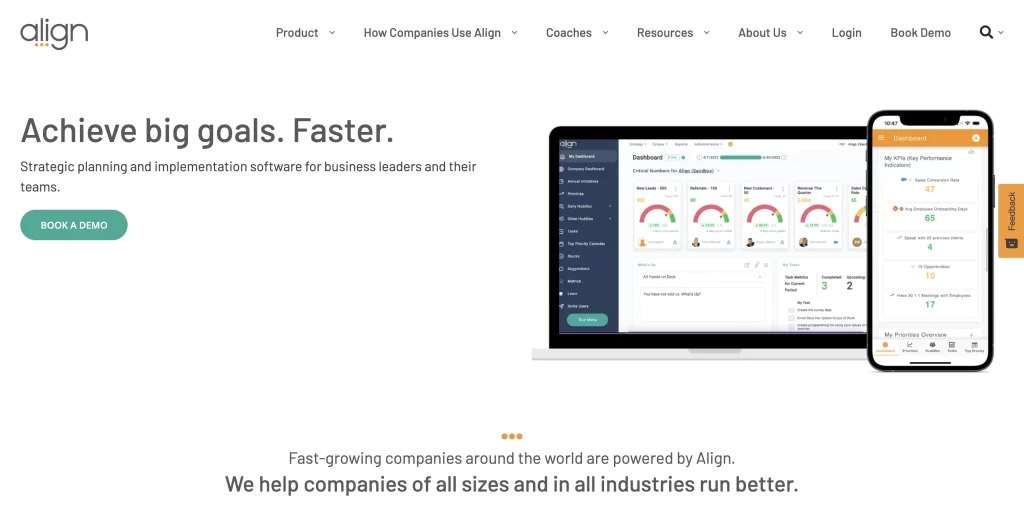 airSlate empowers people to automate document workflows and easily integrate the tools they use into a single system. With airSlate, users get access to integrations, document editing and completion features, and eSignatures that help them build workflows from start to finish. The solution's 150+ pre-built Bots allow users to automate all data syncs and integrate with the apps, CRM, and ERP systems they're using. The best part is that users can design and launch workflows without coding or help from IT. airSlate is everything you need to build, integrate, automate, collaborate, and get your documents done.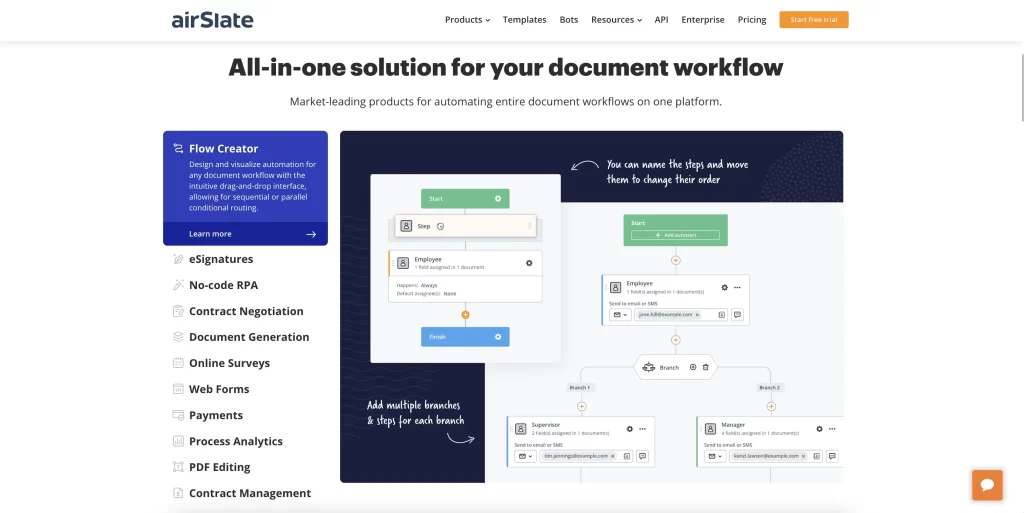 Content Creation
Promo provides a fast professional video maker for the marketing world. As the world's #1 marketing video provider, Promo holds a massive footage library with customizable templates and standout technology to help you create the best ads, explainers, social media videos or whatever else your creative mind can think up. Through their creative hub, you are granted access to a wide range of top-performing templates to fill your video marketing needs.
Get 25% CASHBACK on all Hive plans for your 1st year with NachoNacho.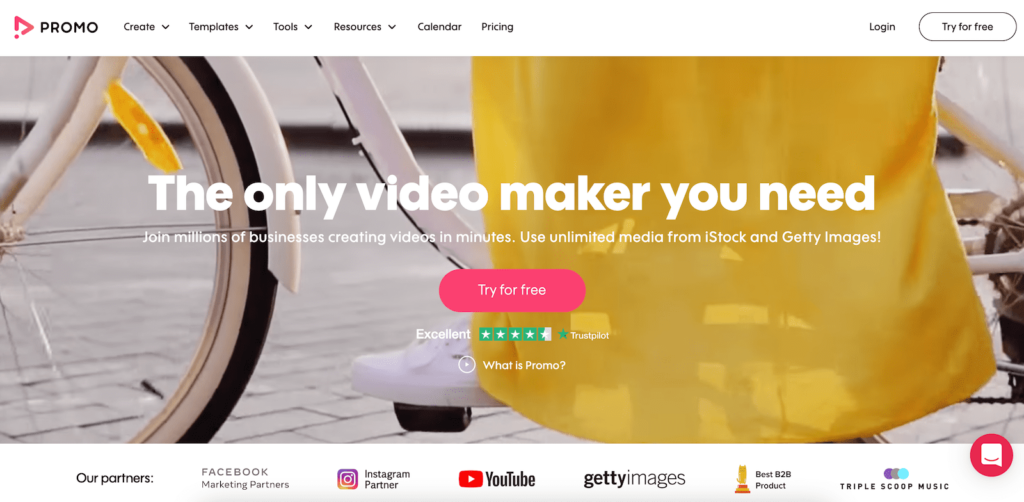 Canva is a graphic design platform that enables users to create visual content that can be published across and device or format. The software provides easy editing capabilities, consistent design, and professional printing. It has a variety of tools to enable creativity like custom dimensions, pre-set layouts, icons, shapes, and fonts. With Canva, companies can bring their graphic designs to life.
Get 20% CASHBACK on your annual Canva plans for your 1st year with NachoNacho.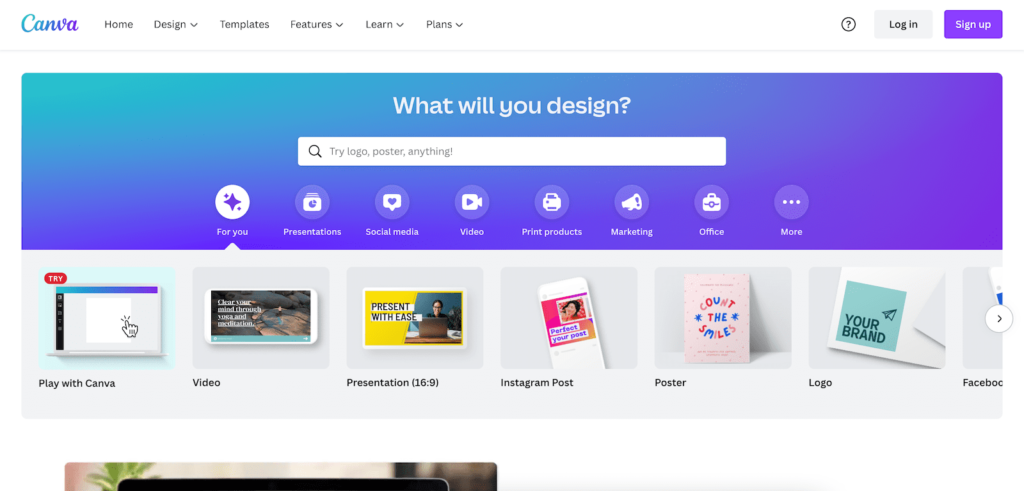 This in-browser video editor is for content creators, marketers as well as sales and customer service professionals. Clipchamp is your best bet to create professional 1080p HD videos for free.
Along with all the essential video editing options of trimming, cutting, speed control, titles, filters, webcam and screen recording, Clipchamp also has a library of stock video, imagery and GIFs to add to make your video more engaging. It has an iOS app that allows video editing on the go and works smoothly on Chromebook.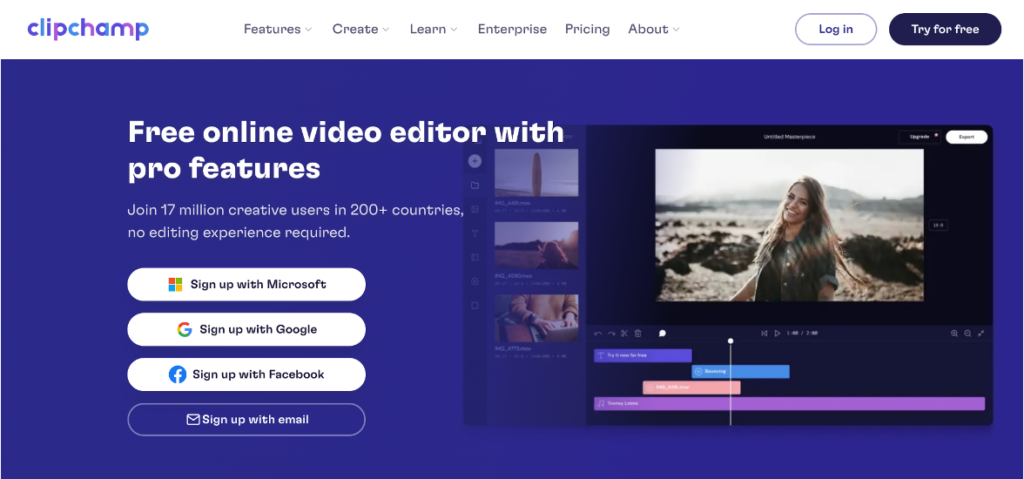 Collaboration
Slack is the most popular communication SaaS tool for remote teams, bringing all of your communication needs to one place. The software uses messaging groups called 'channels' where you can collaborate, have conversations, and send files. It's easy to use, has a voice and video call feature, and includes multiple third-party integrations for a seamless workflow.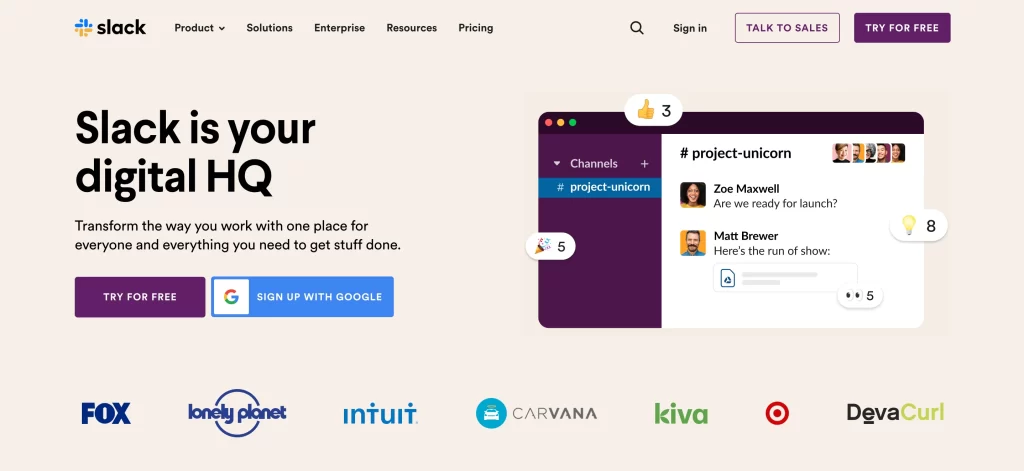 Twist is the top-rated Slack alternative that helps teams prioritize structured communication and collaboration. Twist boasts a more structured communication than Slack by encouraging focused discussions on specific subjects. It provides company-wide transparency by giving team members insight into the outcomes of discussions by keeping information organized.
Get 20% CASHBACK on all Twist plans with NachoNacho. Forever.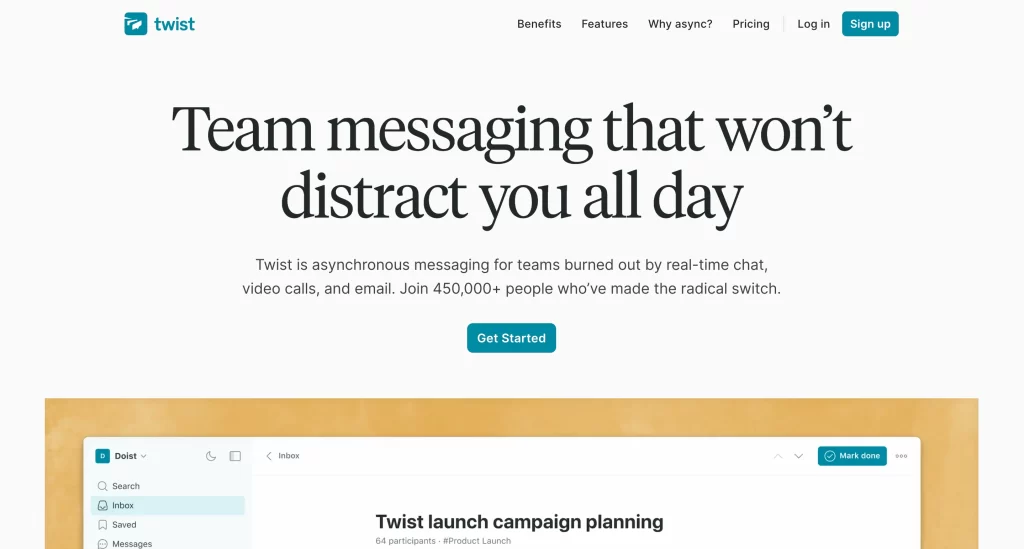 Favro is a collaborative planning app for fast-growing SaaS and live games companies. Their customers are able to build a flexible view with multiple teams and planning boards in one place. A marketing team can view daily work and creatives while a development team can check their backlogs and sprints. With Favro, a task, goal, or user story can be shared between teams and employees by living on several boards simultaneously. Planning and writing are always live, collaborative, and real-time.
Get 30% CASHBACK on all Favro plans for your 1st year with NachoNacho.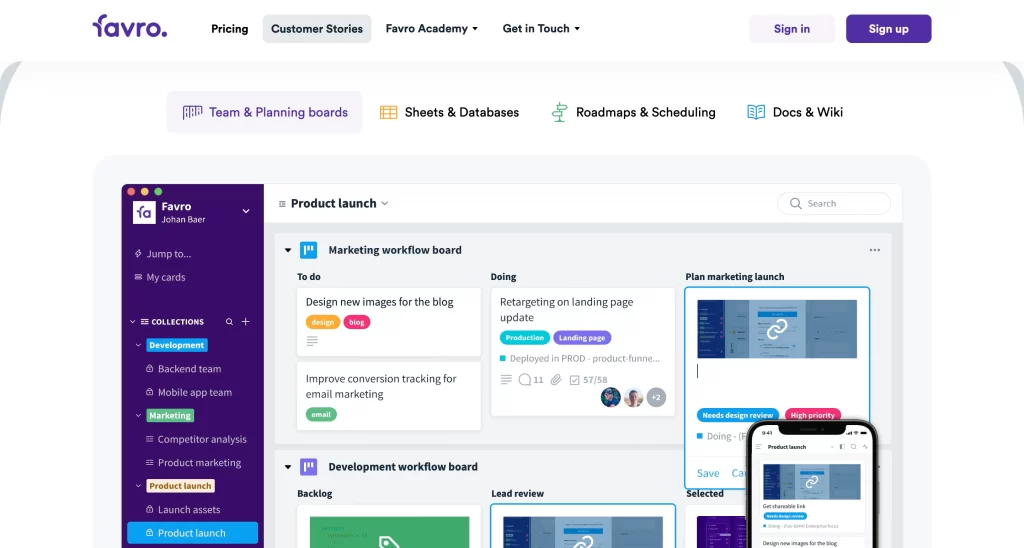 Marketing
Constant Contact provides email marketing software to help grow your business and manage online campaigns. This SaaS solution helps you build email campaigns, utilize social media, and even create a website or set up an eCommerce store. It includes custom communication with hundreds of templates and easy creation made possible by an AI-driven website that allows you to make a mobile-optimized, pristine site in minutes.
Get 25% CASHBACK on all Constant Contact plans with NachoNacho. Forever.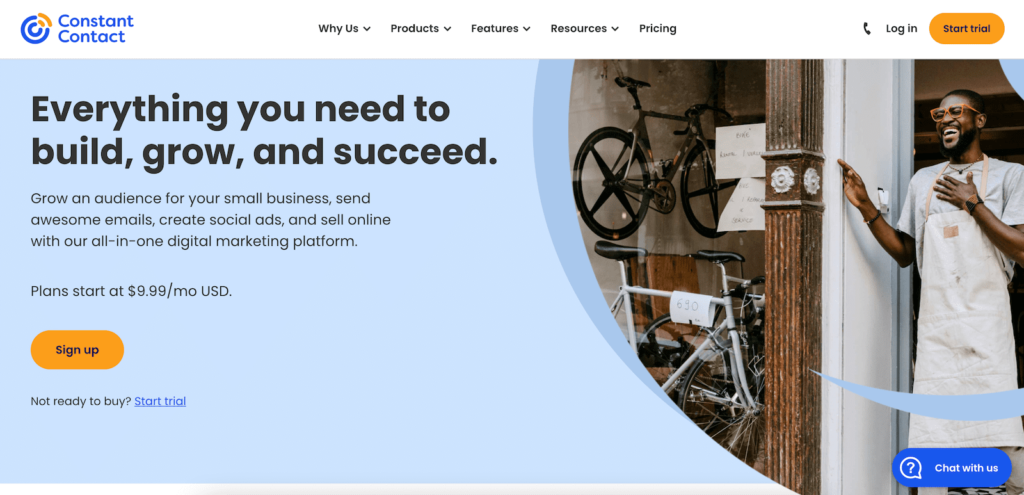 Crowdfire helps you discover content relevant to your business and public content of your own. Its pre-scheduling features make launching content stress-free and less time-consuming. Crowdfire's main features include content, publishing, and analytics. These tools not only assist build small businesses in need of branding but also help measure, track, and understand ROIs and automate the end-to-end reporting process.
Get 25% CASHBACK on all Crowdfire plans with NachoNacho. Forever.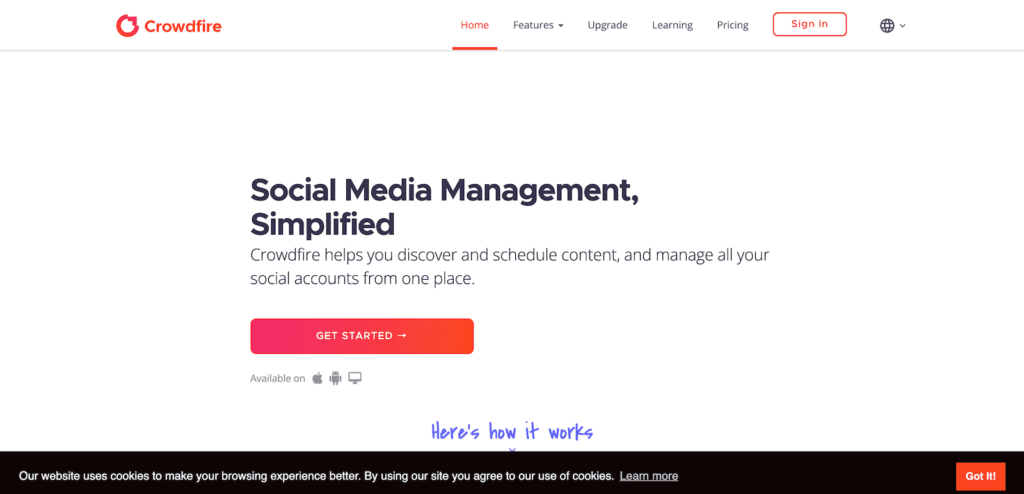 Drip is a platform that helps companies get the most of their email and SMS marketing. They emphasize segmentation and personalization and update in real-time, allowing you to target customers with acute accuracy. Drip uses the tried and tested eCommerce communications like welcome series, abandoned cart, and post-purchase emails all while creating innovative insights and guidance to help you understand what needs to improve so that your business will flourish.
Get 10% CASHBACK on all Drip plans with NachoNacho. Forever.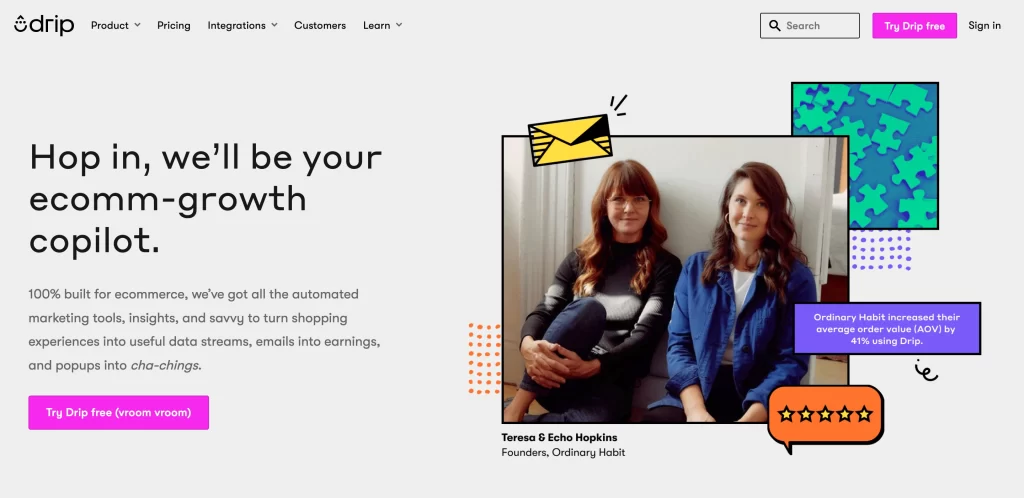 GetProspect
GetProspect email finder offers practical solutions for targeted lead generation and marketing outreach. With it, marketing and sales teams can extract corporate emails by domain and name. Also, it allows verifying email lists before contacting future partners or clients. There is a significant focus on lead management and data accuracy. Thus, the software offers a vast database backed by filters and CRM features. Lastly, its Chrome extension makes it easy to get contact information from LinkedIn pages of targets.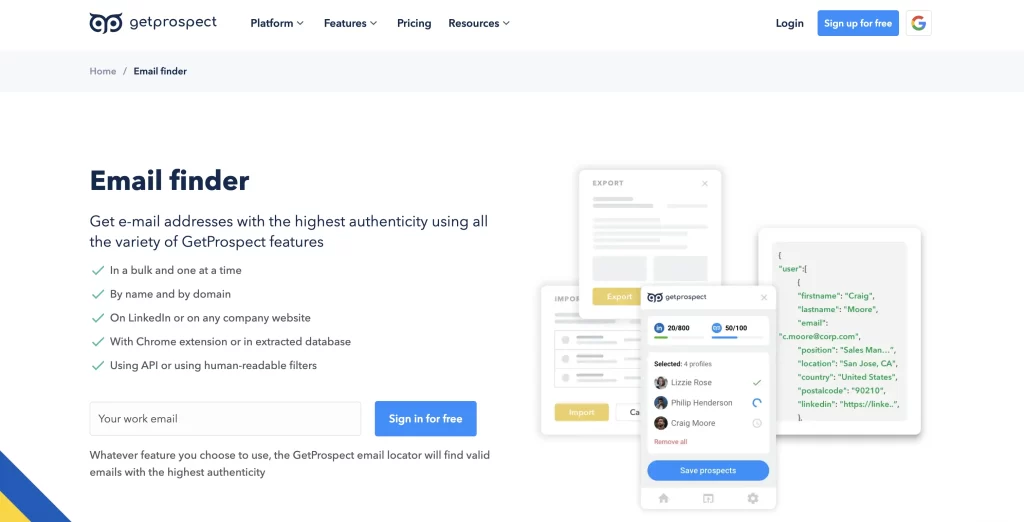 Sales/CRM
HubSpot ptimizes, tracks, and manages the performance of your content with the same platform that you use to create it. Their responsive design means that your content is automatically optimized for both desktop and mobile with the security feature of SSL to ensure safe browsing. HubSpot allows visitors to dynamically tailor their content based on location, source, device, or any detail stored by your HubSpot CRM. It's an excellent option for simplicity and flexibility.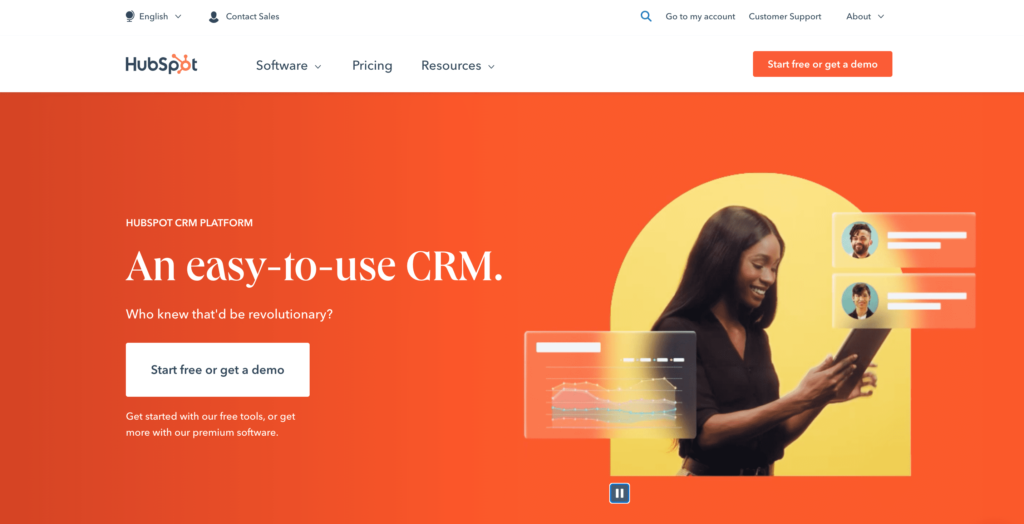 Copper provides CRM software solutions built specifically for your G-suite inbox and other google applications. Used by over 10,000+ customers worldwide, this software helps organize sales, relationship management, and project management. You can add leads, update deals, explore previous interactions, and manage calendar scheduling while simultaneously tracking deals and gaining insight and forecasting – all in this one convenient hub.
Get 10% CASHBACK on all Copper plans with NachoNacho. Forever.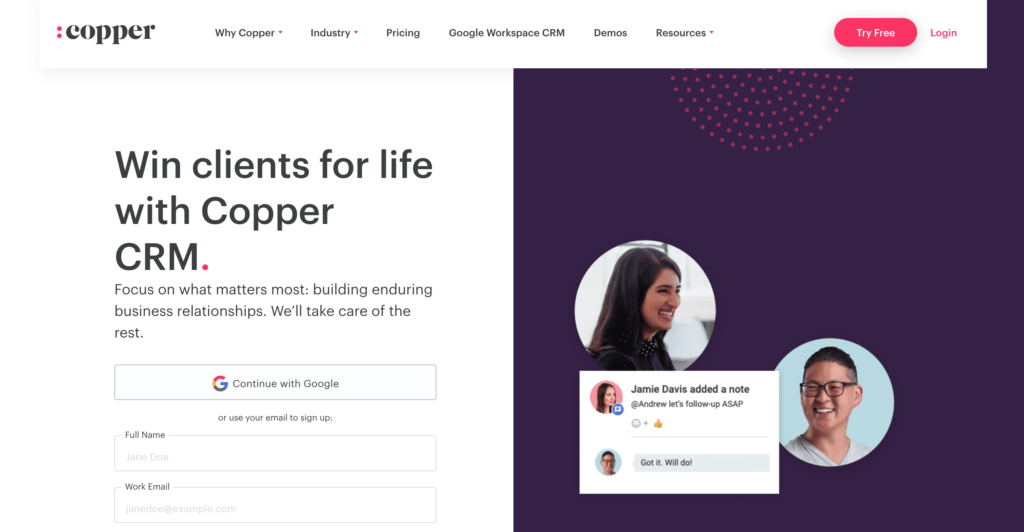 EngageBay is an all-in-one marketing, sales, and service platform that offers free live chat software. Designed with small businesses in mind, the chat widget and customization features are made to solve businesses problems efficiently. It enables an effortless transfer across service agents in order to ensure your customer's interests are being best served.
Get 30% CASHBACK on all EngageBay plans with NachoNacho. Forever.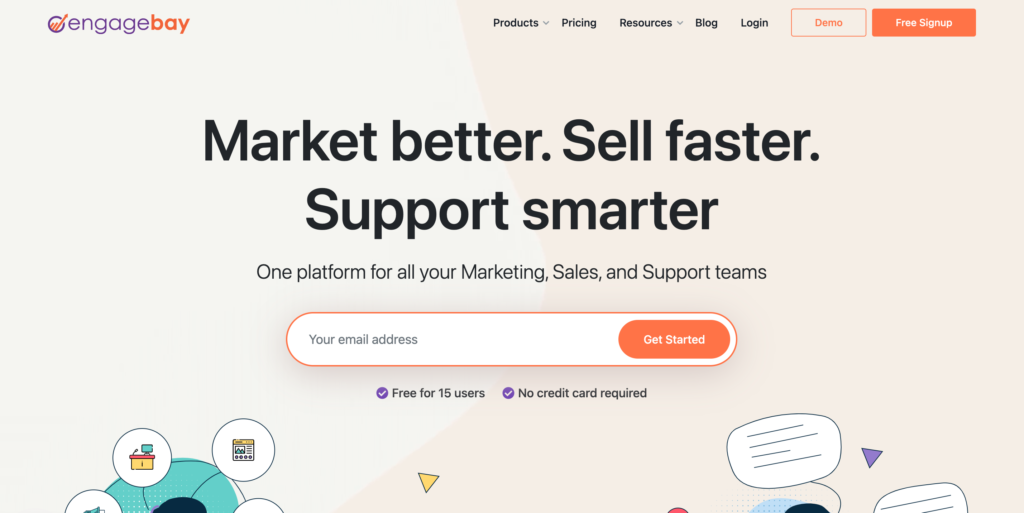 Fireflies.ai
Fireflies is an AI notetaker and conversation intelligence platform used across departments, including sales, marketing, human resources, and project management. It provides meeting transcription and summaries powered by generative AI models like GPT3. With Fireflies, you can analyze your conversations to understand how fast or slow you speak, call sentiment, talk-to-listen ratio, silence duration, longest monologue, and other metrics. You can also use it to generate custom meeting notes, turn your transcripts into blogs, emails, and sales scripts; search for important information in seconds; and collaborate across teams.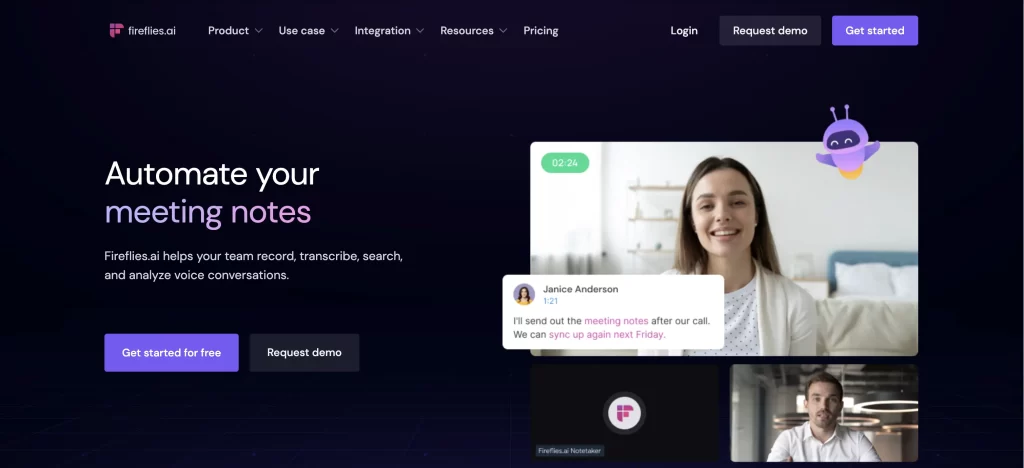 Business Intelligence
SalesIntel helps customers target their ideal prospects and accelerate revenue growth. This product is a top provider of accurate and affordable sales and marketing contact data. SalesIntel has the largest number of direct dials and human-verified contacts in the industry, making it a valuable resource for business intelligence. Their contacts are email tested and reverified every 90 days to ensure high quality and comprehensive service to help facilitate small and medium-sized business growth.
Get 15% CASHBACK on all SalesIntel plans with NachoNacho. Forever.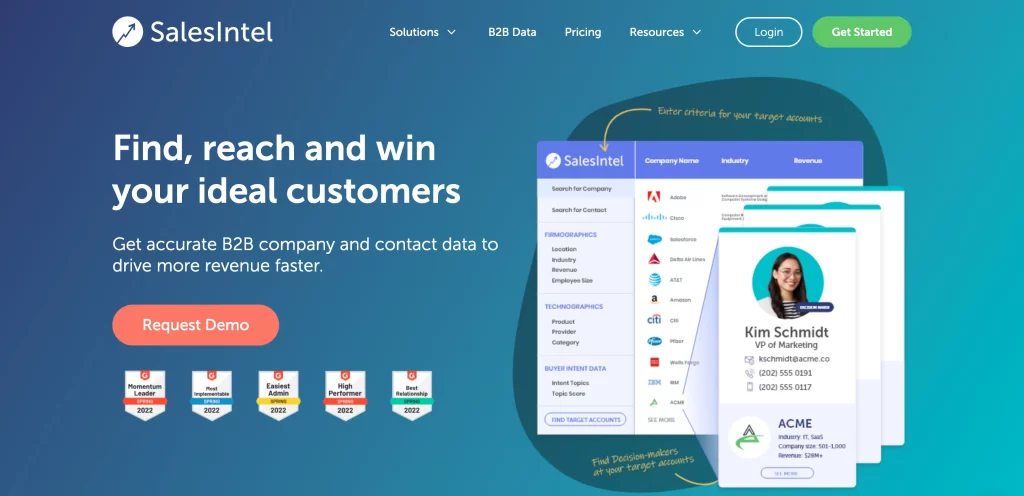 Google Analytics is an incredible tool for analyzing performance and gaining audience insights. This web analytics solution allows you to measure traffic metrics for your website and categorize visitors by traffic type and geographical location. Google Analytics is an excellent platform to help businesses deeply explore how customers engage with your site.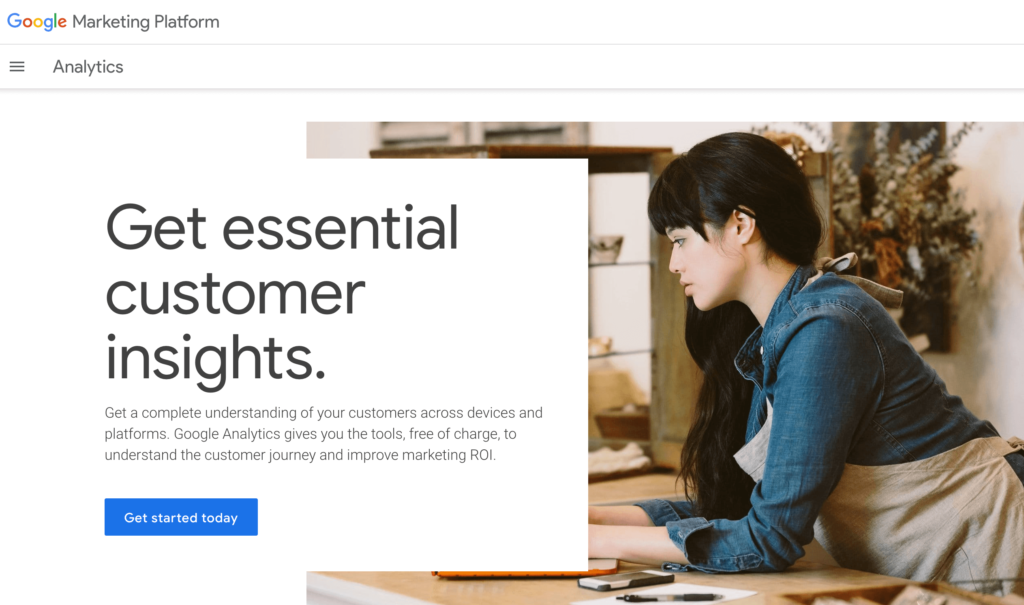 Matomo is the best Google Analytics alternative available. It's free, open-source, and includes many of the same valuable features that its competitor does. With Matomo, you can gain insights into your website like traffic, keywords used by visitors, and their preferred languages.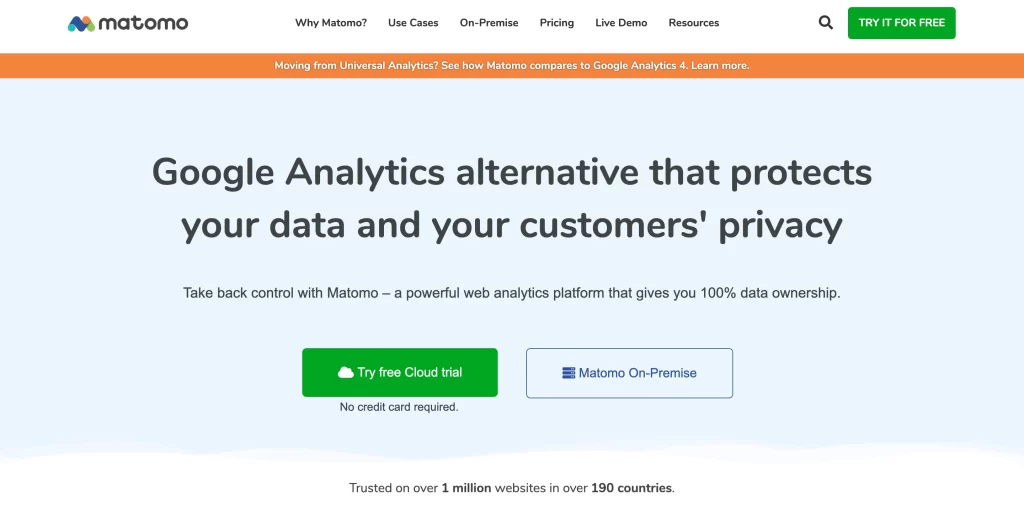 More and more small and medium-sized businesses around the world are embracing the benefits that SaaS brings to the table. Why wouldn't they? With perks like convenient pay-as-you-go arrangements, customization and flexibility, and automated updates for the already sophisticated software it's difficult to see a reason not to.
At one point in time, you could only use a software application if you purchased a license. The high cost limited the growth of countless startups and small businesses. SaaS has leveled the playing field for expanding competitive companies, no matter their size. NachoNacho makes some of the best of this accessible and affordable technology available to businesses all in one convenient marketplace.