7 TikTok Marketing Trends for 2023 You Need to Know
Whether you're just getting started or have been using the platform for a while, following the biggest TikTok marketing trends will help you stay ahead of the competition.
And in this article, you'll find some of the top trends for 2023 to keep in mind as you plan and implement your social media strategy.
Plus, we share a few tools at the end that will help you take your strategy to the next level.
Tools for TikTok marketing
No matter your strategy, you'll need tools to improve your effectiveness at marketing on TikTok. So, here are a few platforms that will help you follow the trends and take your strategy to the next level:
1. Crowdfire to schedule TikTok posting
Use this tool to stay consistent and schedule your TikToks to be posted ahead of time. This way you can be more efficient with your time on social media and get access to analytics features so that you can track how well your content performs. 
Save 25% on all Crowdfire plans forever.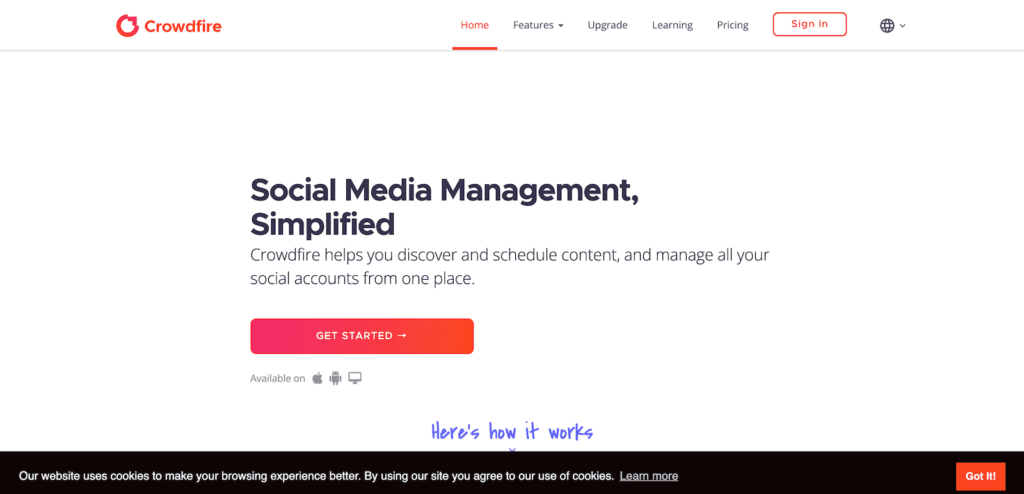 2. Upfluence to find influencers and manage collaborations
Upfluence is a great tool that lets you manage both micro-influencers and macro-influencers for all of your campaigns in one place. Use it to find the perfect influencers and manage the entire collaboration. You can also use it to find your influential customers and partner with them to generate high-quality UGC.
Save 25% on all Upfluence plans forever.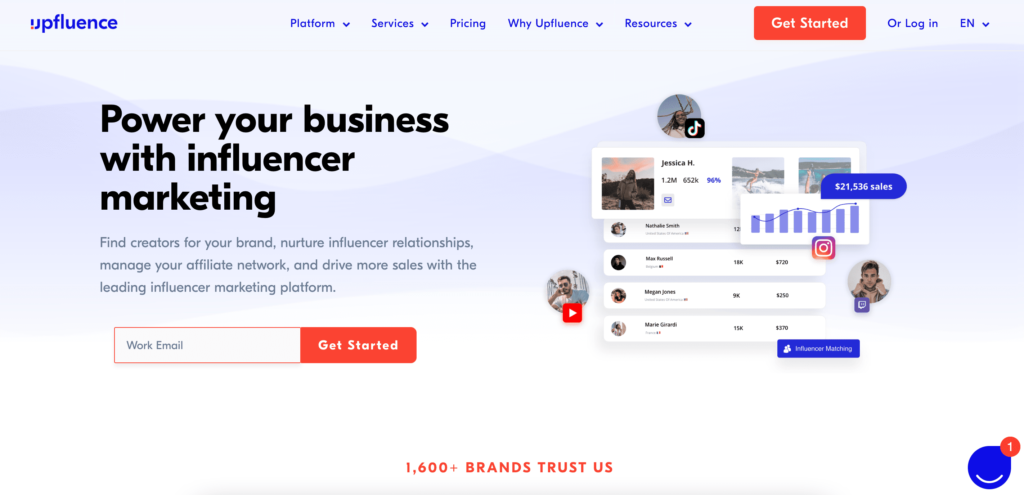 3. Revealbot to automate your TikTok ads
If you're planning on running TikTok ads (you should), use Revealbot to save time and make better decisions with its advanced automation. You can automate every step of the process in some capacity and increase your ROI.
Save 20% on all Revealbot plans forever.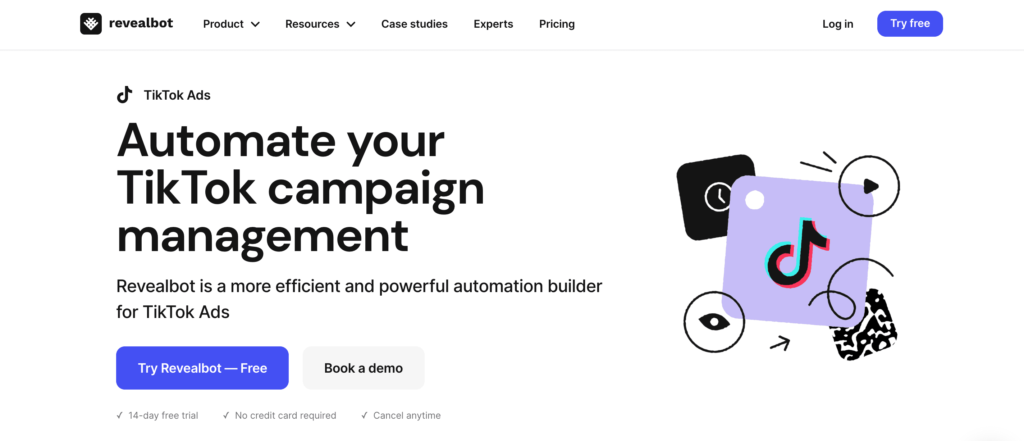 4. Promo to edit your TikToks
You can use this to edit your TikTok videos and make them more engaging. This is a great tool if you're just starting out on the platform or if you're a TikTok pro.
Save 25% on all Revealbot plans for the first year.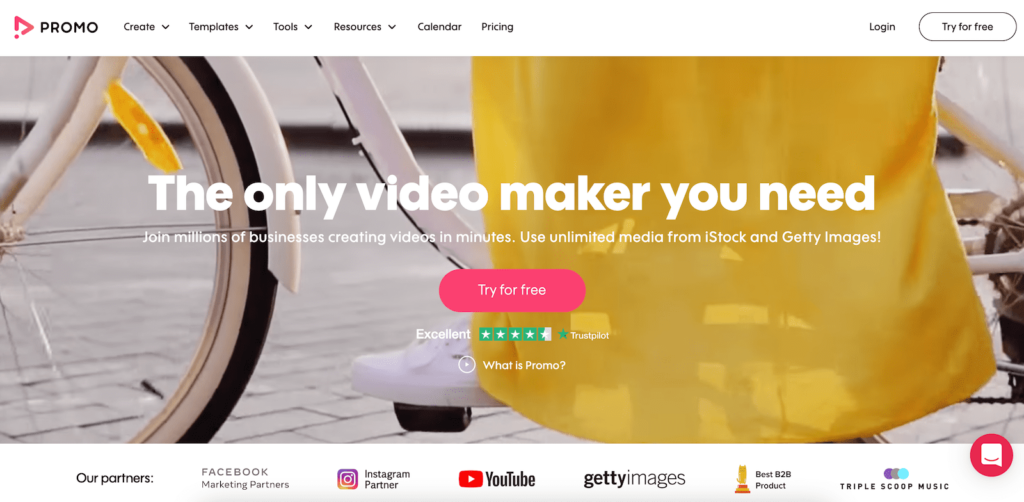 Biggest TikTok Marketing trends to follow in 2023
1. Live streaming on TikTok will keep growing
Live streaming is a TikTok marketing trend that's not going away soon.
Why?
Because one of the main sources of revenue for the platform is in-app purchases from their streams. People can purchase coins and send gifts to streamers.
So it makes sense for TikTok to promote live streams as much as possible. That's why they're pushing new features like live shopping, where you can sell products directly from a live stream.
But that's not the only reason why it's one of the biggest trends. Another reason why live streaming is so popular these days is that it's engaging, interactive, and builds a strong connection with the audience.
However, it's still underused by many brands, which means there's plenty of room for your business to stand out.
This TikTok marketing trend will keep growing in 2023 and beyond as people seek out more authentic connections with their favorite brands online.
2. Hashtag challenges are still important
There are two main ways that your company can benefit from hashtag challenges. You can create your own or participate in an existing challenge.
By starting a branded hashtag challenge, you can encourage users to create content that's relevant to your brand.
This method is an excellent way to get customers and prospects interacting with each other and with your brand while driving brand awareness.
Hashtag challenges are often used in conjunction with specific products or services, so don't be afraid to make your products the highlight of the challenge. However, try to keep it as fun as possible so it doesn't feel only like a marketing strategy.
If you're not interested in starting your own challenge, you can participate in trending ones.
Using trending hashtags will help increase your exposure because TikTok's algorithm recommends videos based on hashtags, among other factors.
3. Influencers/creators are a key TikTok marketing trend
Influencers are one of the best ways to reach new audiences on TikTok for a couple of reasons.
First, influencers are trusted by their audience – if they recommend your brand people will be more inclined to trust you as well.
Second, influencer marketing is cheaper than traditional marketing and yet it reaches a far larger audience.
And finally, working with influencers also allows you to keep your content fresh while saving time because they can create content for you. All you have to do is repurpose their posts by sharing them on your account or using them as ads (if you have their permission).
4. TikTok trending sounds are very important
Sounds are the background music for TikTok videos. Sounds make TikToks so catchy and engaging.
Using trending sounds will help you get more views, followers, and engagement – and also help your content show up on the For You page.
In fact, using trending sounds is the best way to get noticed by TikTok itself: the app will recommend your profile more often if you use popular music tracks. Just as with hashtags, sounds are a key factor for the algorithm.
5. More businesses will market on TikTok
TikTok has grown rapidly and is emerging as one of the best new marketing platforms for marketers. Its reach is already impressive, with over 1 billion monthly active users it's a huge opportunity. As TikTok continues to grow in popularity, more brands will use it for marketing.
Many people still believe that TikTok is a social media just for kids. However, TikTok also has a wide variety of audiences that span various demographics. In other words, it's not just a platform for teenagers anymore.
In fact, 53% of users in the US are over 30 years old. With such diverse audiences on TikTok, there's an opportunity for your B2C or B2B to reach your targets effectively.
6. UGC is a valuable tool for marketers
User-generated content (UGC) is any type of online content created by individuals and not brands.
The benefit of UGC is that it drives valuable awareness towards your products or services that converts better. Why? Because it feels more authentic to consumers than content created by companies. In fact, 90% of consumers say that UGC influences their purchase decisions.
Plus, with the viral nature of TikTok, a single video from a customer can potentially get millions of views.
By encouraging UGC from your customers on TikTok, you can build trust with potential customers because they feel that real people vouch for the quality of your products or services.
And just as with influencer content, you can repurpose it to run marketing campaigns that feel authentic.
7. Authentic content will always be a top TikTok marketing trend
We've mentioned the word "authentic" a couple of times in this article, and it's because it's really important for people, so it performs better.
TikTok users want to see real content from real people – not just companies who are trying to sell them something.
This is probably the biggest challenge as a brand on TikTok, to be authentic.
One way to do this is by posting videos that give viewers a behind-the-scenes look at your company culture or provide valuable insights into your industry through a candid and casual voice.
Get a feel of authentic content from brands by using the app for some time. Then, try coming up with your own fun ideas and you'll find success on TikTok.
Why you need to market on TikTok
Think of it this way: if your company isn't currently on TikTok, you're missing out on a big opportunity to reach new people and build a deeper connection with your customers.
If your company wants to connect with new audiences, then marketing on TikTok should be in your strategy for 2023.
And if you follow these trends, you'll have the best chance of succeeding.