The Best Proton VPN Discounts, Promo Codes, and Coupons
Proton VPN protects your online privacy and security by encrypting your internet connection and allowing you to browse the web anonymously. With its fast and secure servers in various locations worldwide, Proton VPN offers a seamless and protected browsing experience. And by subscribing through the NachoNacho Marketplace, you can get an exclusive 25% discount on all plans forever. Click below to claim your discount and take control of your online privacy with Proton VPN.
Why you need a Proton VPN Coupon
Proton VPN is a secure and privacy-focused virtual private network that encrypts internet traffic, keeping passwords and confidential data safe on public or untrusted internet connections. As a Swiss VPN provider, Proton VPN doesn't log user activity or share data with third parties, ensuring browsing history is kept private. Proton VPN was created to provide Internet freedom, breaking down barriers of censorship to allow users access to any website or content. Its origin lies in the need to protect journalists and activists who use Proton Mail.
With Proton VPN's exclusive discount on NachoNacho, you can get all of these benefits without spending as much money.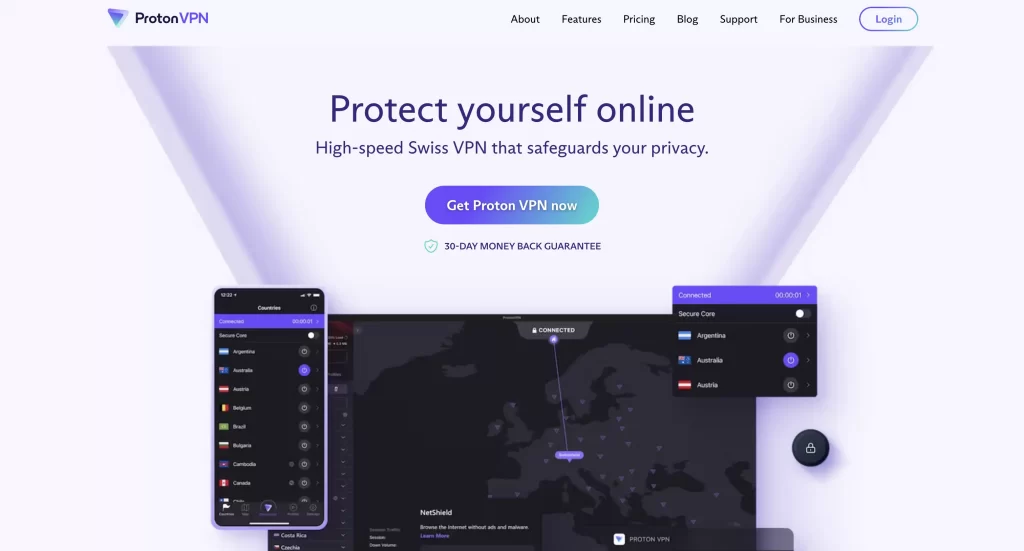 How to redeem this Proton VPN discount code
The NachoNacho cashback redemption process is a simple and straightforward way for businesses to save money on their software purchases. To get started, businesses sign up for a NachoNacho account and browse the platform's extensive selection of software products and services.
Once a business finds a software product they want to purchase, they can pay for it using NachoNacho's virtual credit card. This virtual credit card provides an additional layer of security and also allows NachoNacho to track the purchase and calculate the cashback reward.
After the purchase is made, the cashback reward is credited to the business's NachoNacho account, where it can be easily redeemed. The redemption process involves simply clicking on the "redeem" button and choosing the payment method.
The cashback reward can be redeemed as a credit towards the next software purchase or as a direct payment to the business's bank account. This straightforward process makes it easy for businesses to save money on their software purchases and reinvest those savings into their growth and innovation efforts.
About NachoNacho
NachoNacho's marketplace offers businesses access to exclusive discounts and cashback rewards on a wide range of software products and services. The platform is on a mission to help businesses save money on their software purchases, empowering them to invest in growth and innovation. With NachoNacho, businesses can easily discover and compare software options, while also benefiting from cost-saving deals that are not available elsewhere. By simplifying the software buying process and offering unbeatable discounts, NachoNacho is helping businesses thrive in today's competitive landscape.
Start saving with this Proton VPN promo code today
With fast and secure servers located worldwide, Proton VPN offers a protected browsing experience by encrypting internet traffic and allowing anonymous browsing. To redeem this Proton VPN promo code for 25% OFF, just sign up for a NachoNacho account, and purchase this software using the virtual credit card provided. Start using Proton VPN today and save with NachoNacho.