The Best Shorthand Discounts, Promo Codes, and Coupons
Shorthand is a no-code tool that offers a simple editor that allows users to easily create, edit, and publish captivating reading experiences without requiring any coding or web design skills. Plus, Shorthand enables seamless collaboration among team members, facilitating faster content production.
And now you can get this great tool with a 25% discount by subscribing through the NachoNacho marketplace. That results in savings of up to $6,250 per year. The process is simple and safe. So click below to redeem your promo code or continue reading to learn how it works.
Why you need a Shorthand Coupon
Shorthand is a powerful software tool that revolutionizes the way you create and share content. As a leader in the text expander and automation software category, Shorthand enables users to streamline their writing process and boost productivity. With Shorthand, you can create custom shortcuts and abbreviations that expand into full phrases, sentences, or paragraphs, saving you time and effort. 
With customizable themes and flexible publishing options, Shorthand ensures that published content aligns with the brand's identity and can be shared across various platforms. Its effectiveness is demonstrated by the impressive engagement metrics achieved by notable customers like the BBC, Salesforce, Unicef, and others.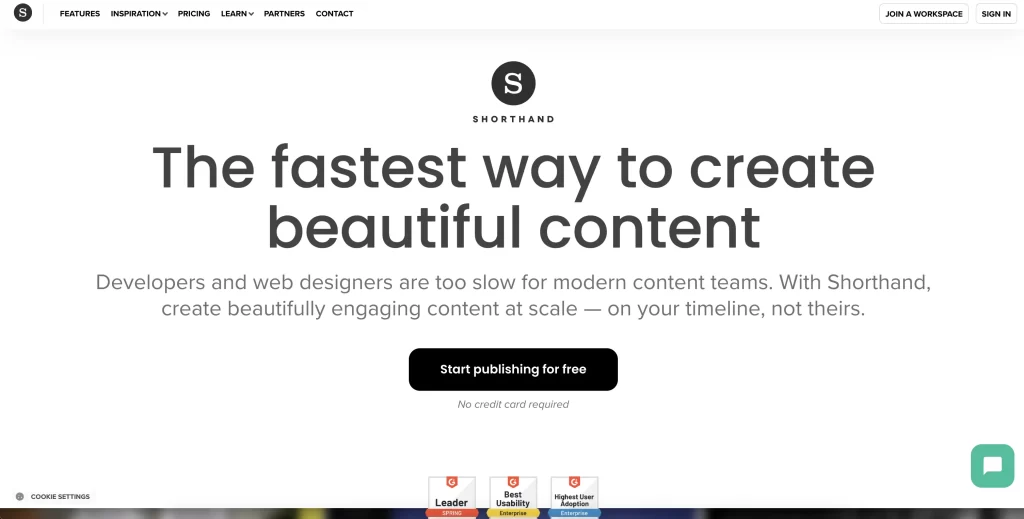 How to redeem this Shorthand discount code
The NachoNacho cashback redemption process is a simple and straightforward way for businesses to save money on their software purchases. To get started, businesses sign up for a NachoNacho account and browse the platform's extensive selection of software products and services.
Once a business finds a software product they want to purchase, they can pay for it using NachoNacho's virtual credit card. This virtual credit card provides an additional layer of security and also allows NachoNacho to track the purchase and calculate the cashback reward.
After the purchase is made, the cashback reward is credited to the business's NachoNacho account, where it can be easily redeemed. The redemption process involves simply clicking on the "redeem" button and choosing the payment method.
The cashback reward can be redeemed as a credit towards the next software purchase or as a direct payment to the business's bank account. This straightforward process makes it easy for businesses to save money on their software purchases and reinvest those savings into their growth and innovation efforts.
About NachoNacho
NachoNacho's marketplace offers businesses access to exclusive discounts and cashback rewards on a wide range of software products and services. The platform is on a mission to help businesses save money on their software purchases, empowering them to invest in growth and innovation. With NachoNacho, businesses can easily discover and compare software options, while also benefiting from cost-saving deals that are not available elsewhere. By simplifying the software buying process and offering unbeatable discounts, NachoNacho is helping businesses thrive in today's competitive landscape.
Start saving with this Shortand promo code today
Shorhand gives content writers the tools to build beautiful websites and journeys. And with NachoNacho, you can now get it with a 25% discount. It will take you a few minutes, so subscribe now and redeem your promo code.