Best All-in-One SaaS Tools
Software as a service (SaaS) is a global industry worth over $100 billion. While the COVID-19 pandemic led to setbacks for many sectors of business, SaaS saw an uptick in market demand for products like video conferencing software and remote working tools. Gartner predicts that end-user spending on public cloud services has the potential to reach $396 billion this year.
If you're unfamiliar with SaaS, don't fret. Simply put, software as a service lets users connect to and utilize Internet applications stored in the cloud. It could be something as simple as an email or a more complex service like Customer Relationship Management (CRM). It takes a bit of research to find the best SaaS platforms for your small to medium-sized business. Luckily, NachoNacho has you covered.
The rapid evolution of SaaS technology and its applications in the business world can be harrowing. Whether your business relies heavily on SaaS or you are just getting started, it is important to be aware of industry trends.
One of the most notable trends in cloud computing is a shift from businesses targeting small tool software to more comprehensive "all-in-one" SaaS. After a decade of early-stage funding growth, there are countless SaaS tools and landscapes that exist for sales, marketing, productivity, collaboration – you name it. With all of these individual services, it makes sense that SaaS providers would begin to package them into more manageable and organized bundles.
So, what exactly does a full-stack solution like this look like? More importantly, which solution best fits you and your business needs? Read on and find out.
What Is All-in-One SaaS?
Imagine just a few of the business functions that you use SaaS for. How many tasks do you currently outsource to these software services? (Or how many do you or your employees perform that could use SaaS to save on time and human capital?) If you are operating under a single tool, it is likely an all-in-one SaaS.
The idea of a primary platform to satisfy all of your business needs defines an all-in-one SaaS. It simplifies your workflow and saves you money.
For services like project management, marketing & sales, and customer support & communication, the best all-in-one SaaS products are built for integration. They enable different departments to collaborate, work concisely, and maximize productivity. Choosing an all-in-one SaaS tool is a strategy that lets a well-positioned business take a single decision regarding platform selection and address a multitude of needs at a lower licensing cost. With a single, familiar user interface for employees, integration efforts are minimized and end-to-end data management coming from uniform workflows can be streamlined.
Best All-in-One SaaS Tools
Best for Project Management
This software helps your team to set goals, work smarter, and organize your work with simplified planning, tracking, and management tools. You can track team progress in real-time dashboards that show automated sales processes, product roadmaps, creative workflows, and more. The best part? The service is easily scalable and can grow with your needs.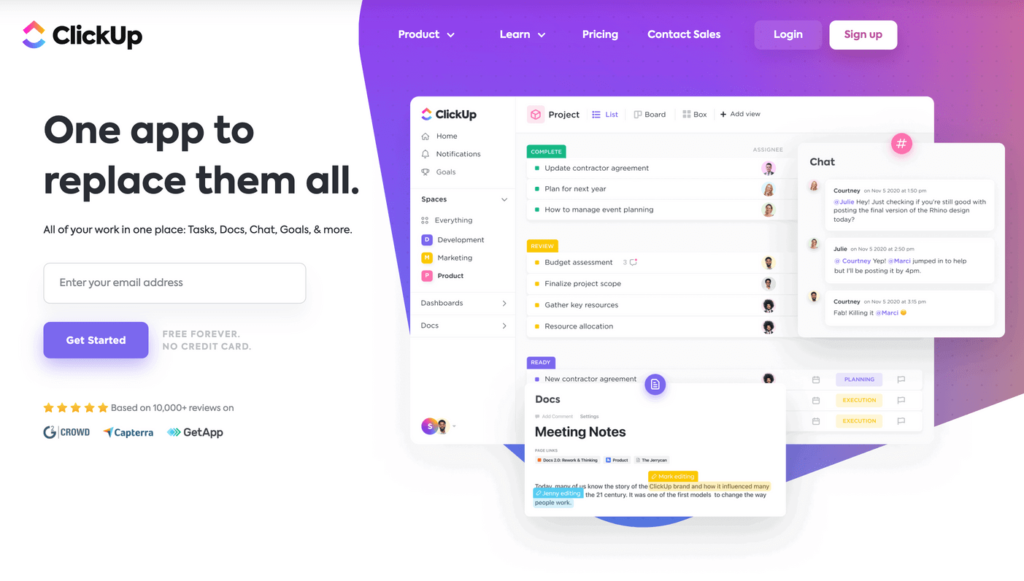 On this platform, users are able to connect teams, projects, and documents to progress as a unit. Notion is customizable so that you can solve your team's unique problems by building the workflow that you want, all while benefiting from a global ecosystem of creators. Your task list, product roadmap, and design repository can now be found in one place. Phew!
Get $1,000 credit for the Team Plan with NachoNacho.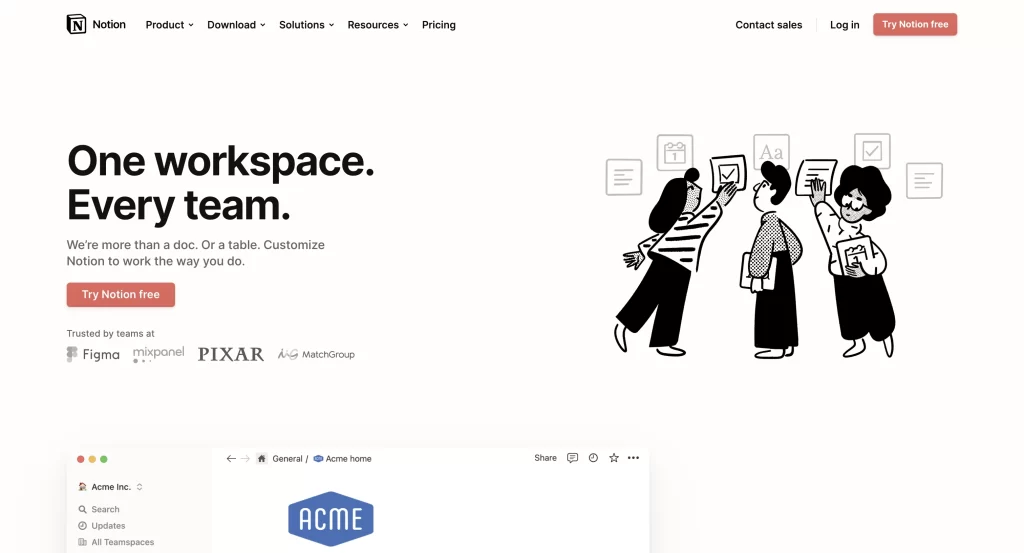 Favro is an all-in-one cloud service optimized for writing, planning, and project & organizational work. This digital office space empowers teams to work as autonomously or collaboratively as they need by fostering an environment of transparency and accountability. By monitoring projects and OKRs, teams, managers, and leaders can stay on top of tasks and forecast problems before they become project bottlenecks.
Get 30% CASHBACK on all Favro plans with NachoNacho in your 1st year.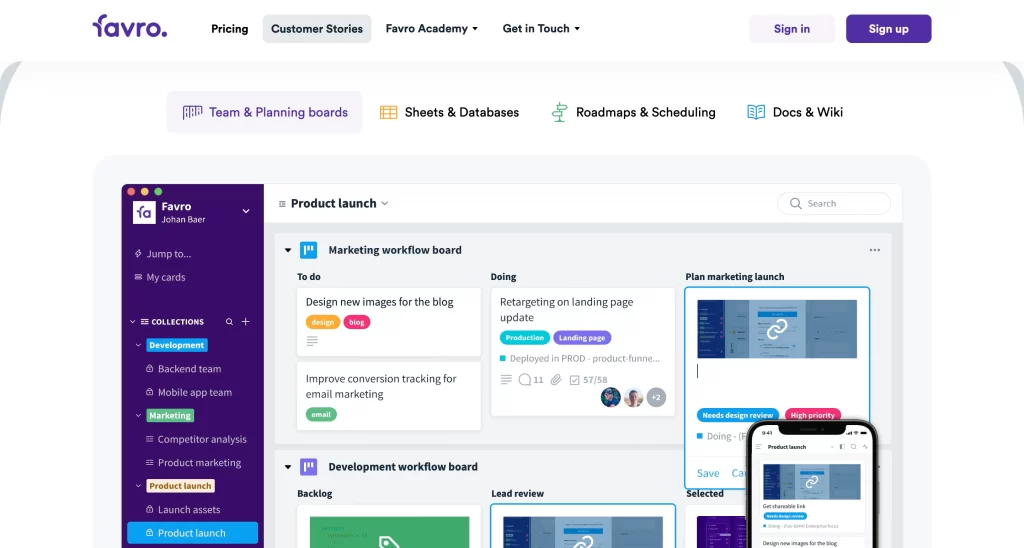 ProofHub is one of the best all-in-one SaaS tools that is designed to simplify project management and improve team collaboration. You can create tasks and assign them to team members, track time and schedule tasks, create custom reports, visualize workflows, collaborate with team members, and much more using ProofHub. It also helps to boost your project performance with a range of productivity tools for teams of all sizes.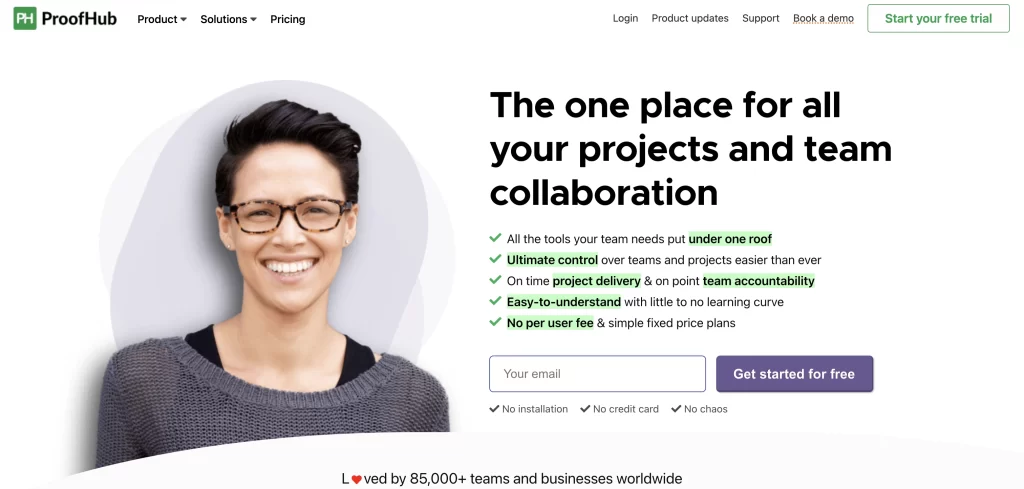 Best for Marketing & Sales
As one of the world's best known all-in-one SaaS platforms, Hubspot offers CRM and leads and sales funnel management as well as marketing, planning, execution, and analysis tools. They offer their products as a single "hub" or a more comprehensive package, so you can customize and integrate the services that best fit your business.
Get 30% discount on all HubSpot plans for the first year and 15% after the first year.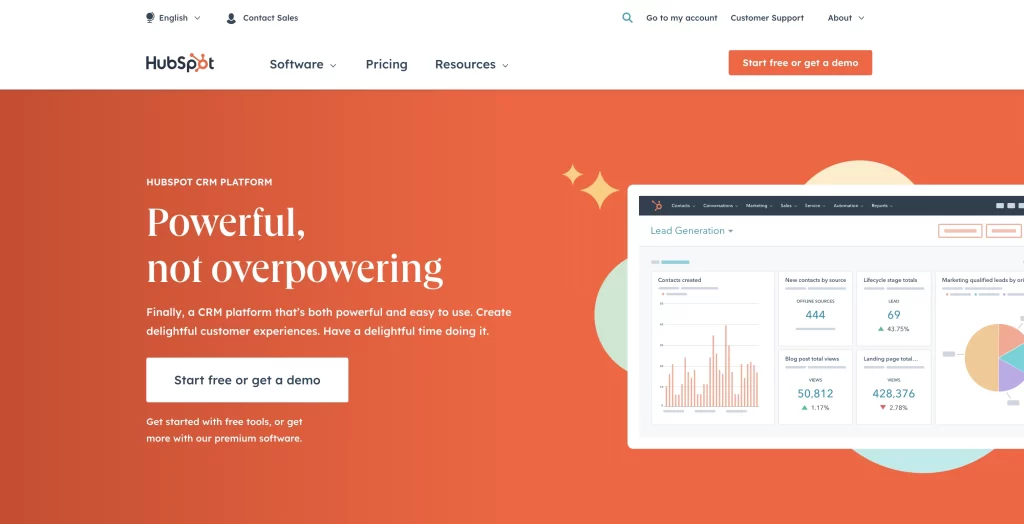 EnagageBay is an integrated marketing, sales, and service automation platform that helps small businesses grow. With their powerful marketing tools, users can manage their brand and publish to social channels straight from the platform. It also gives you the capability to run targeted ads and create landing pages. Not enough for you? EngageBay also lets users interact with customers via their intuitive live chat software making for a complete marketing suite.
Get 30% CASHBACK on all EngageBay plans with NachoNacho. Forever.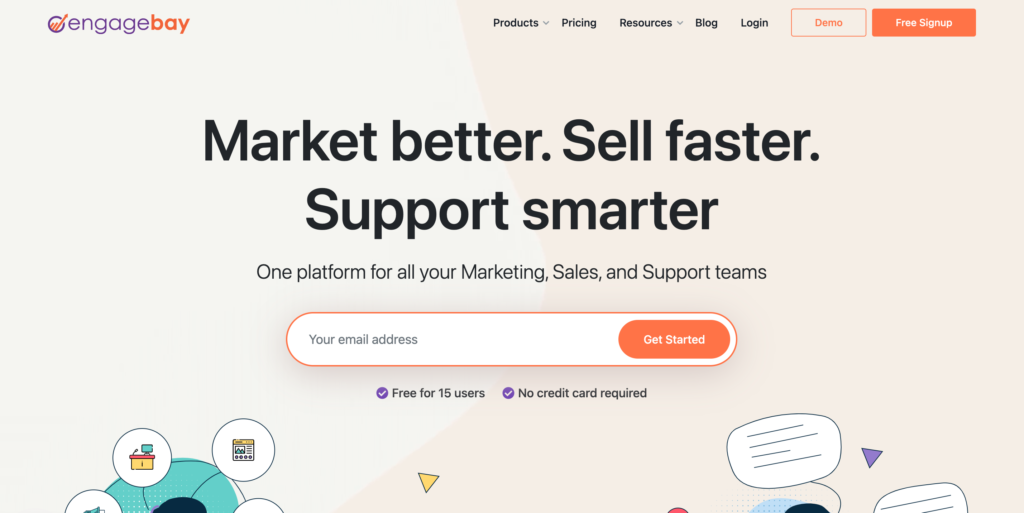 This platform empowers leaders to optimize sales, marketing, customer success, project management, and more in order to work more collaboratively and productively. With FreeAgent, users can optimize anything from a deal or project to a support ticket by utilizing the software organization and prioritization tools like boards, lists, and cards. It has all of the customization with none of the complexity.
Get 30% CASHBACK on all FreeAgent plans with NachoNacho. Forever.
StoryChief provides a platform for teams to collaborate, create, publish, and measure the performance metrics of their content. With just one click you can be active across all channels, centralizing content and saving time. By gaining a broad understanding of your content performance across channels you'll be able to grow your brand with comprehensive insights.
Get 15% CASHBACK on all StoryChief plans with NachoNacho. Forever.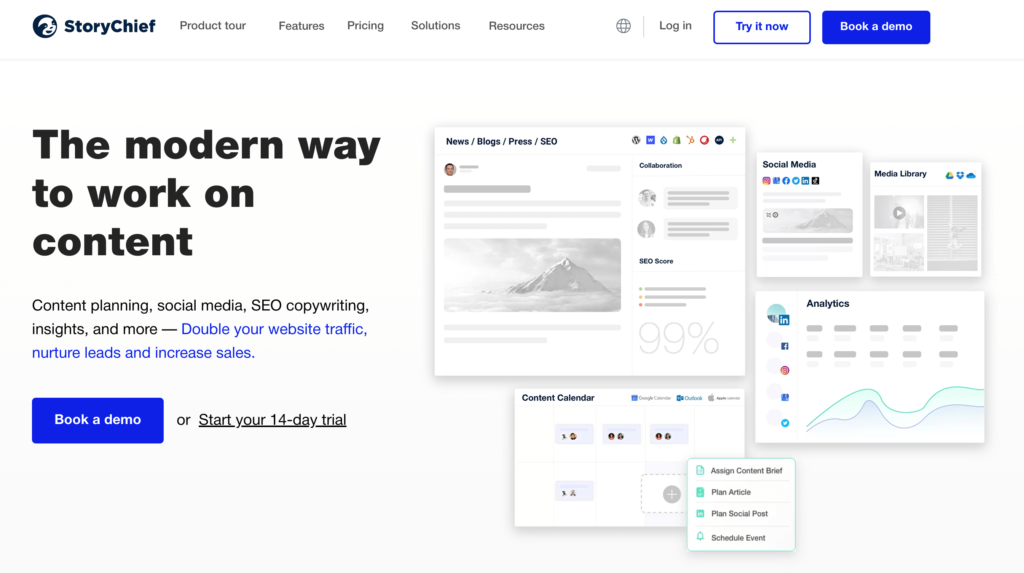 Freshsales empowers sales teams to perform at peak productivity by providing built-in communication, actionable insights, and organizational management features like calendar notifications.
Get 20% CASHBACK on all Freshsales plans with NachoNacho. Forever.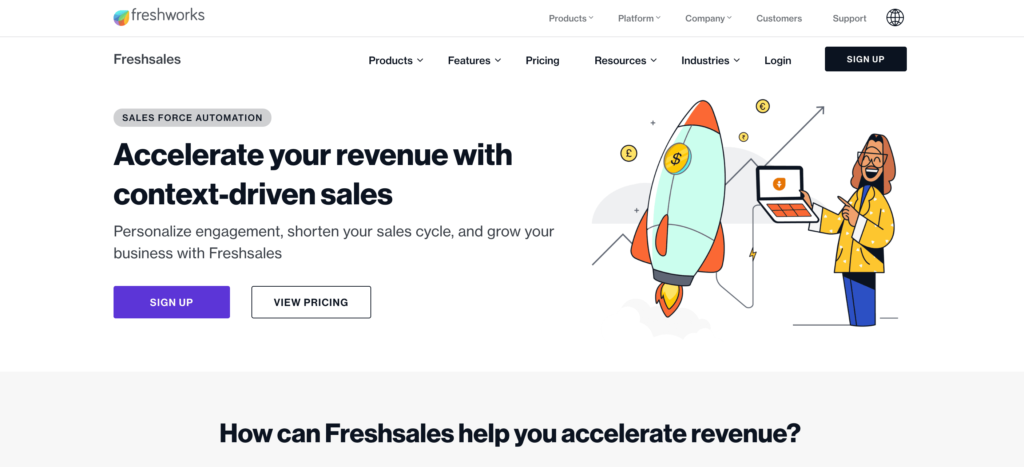 Best for Customer Support & Communication
This platform simplifies scaling businesses and using automation for customer inquiry responses by addressing all of your live chat communication needs in a single platform. Features like ticket assignments, workflow automation, and chatbot functionality are scalable as you grow, allowing you to take what you need as you go.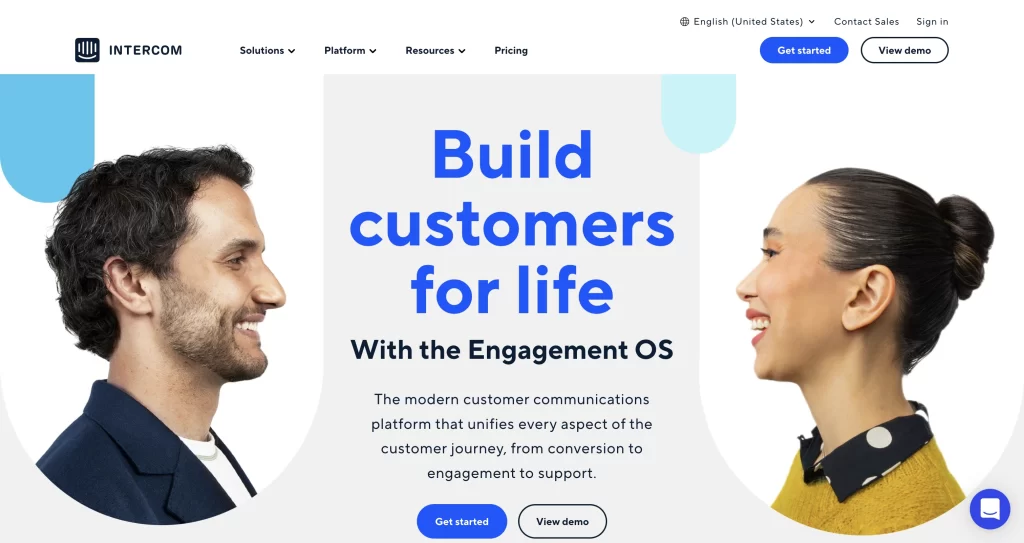 Freshdesk is a customer engagement platform where people and bots work together to create seamless customer experiences. It features a wide range of customizations and automatization that allow the user to support customers across a variety of platforms, manage agents centrally, and collaborate with multiple teams to resolve queries quickly. It is a modern, live-chat and sales software that assists businesses in engaging with customers across platforms. With this service, you can send personalized and targeted messages regardless of web, mobile, or social platform to ensure that you are always connecting with your customer.
Get 20% CASHBACK on all Freshdesk plans with NachoNacho. Forever.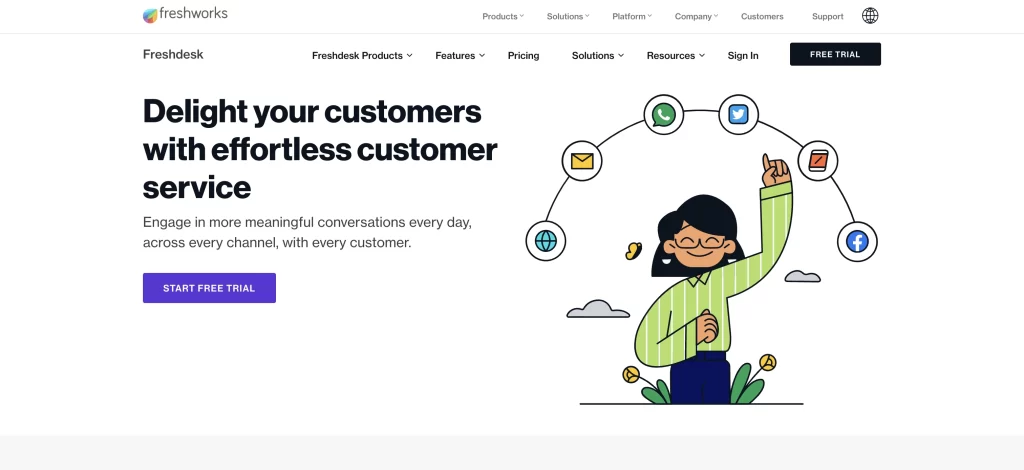 This all-in-one toolset makes scaling support, marketing, and sales simple. Its modern communication features like chat widgets, auto messages, help desk, mobile apps and SDK, and popups are customizable to your brand's style and needs.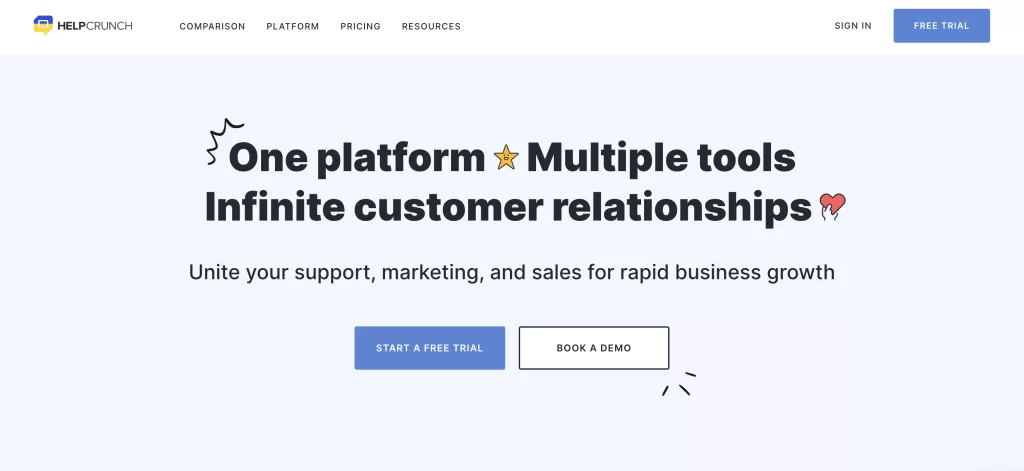 Summary
Any move in business comes with tradeoffs, and choosing your SaaS product suite is no different. Switching from individual providers to an all-in-one platform has its downfalls. Besides the moving pains of changing your custom setup of integrated tools, it's possible that you'll have to compromise on certain features as all-in-one products are rarely stellar in every single category of business function.
Even still, all-in-one SaaS usually makes sense for most businesses at some point in their development. The point-solution approach can become overwhelming to manage or too expensive as your enterprise grows. Either way, understanding your personal business needs is key to choosing the optimal SaaS.
For a company in the early stages of technology modernization, all-in-one SaaS provides an ease of application, data, and process integration with a higher level of accountability and implementation support. It also makes for a higher sense of UI familiarity and as a result simple switches between solutions. The implementation of SaaS partnerships allows firms to focus on developing their core strengths rather than spend time and money on tedious tasks.
If you decide that the all-in-one approach is right for your business, be sure you find one that allows you enough flexibility to build productivity with customization and extended reach. And when you're ready to pick a platform to manage all your existing SaaS subscriptions or discover a new SaaS tool, join us at NachoNacho, where all the best SaaS is waiting at discounts up to 30% off and can be managed from one central dashboard.