Best Cybersecurity Tools For Businesses
You and your business have a huge target on your back.
Hackers and scammers are always lurking, trying to find a weak spot in your system and make money from you. So ask yourself, is your business safe from all cybersecurity threats? If you're not sure or you've already identified weaknesses in your security, then this article is the right place to be. We've put together the best cybersecurity tools list where you can find some of the top software products in different categories like monitoring, automation, compliance, VPNs, and more. Let's get into it!
Cybersecurity monitoring tools
Cybersecurity monitoring tools allow businesses to get a full view of their security in one place. These tools help you monitor different areas of your business and alert you the moment an issue is detected.
Norton LifeLock
Norton LifeLock is a platform that centralizes many aspects of business cybersecurity. It provides real-time threat monitoring and protection for devices, including malware and virus detection, a password manager, and a smart firewall to safeguard against online threats. Additionally, it offers features like VPN, dark web monitoring, safe camera, and cloud backup. Identity theft protection is also a strong point of this cybersecurity tool. All these features give you a 360-degree view of your business to mitigate any threat immediately.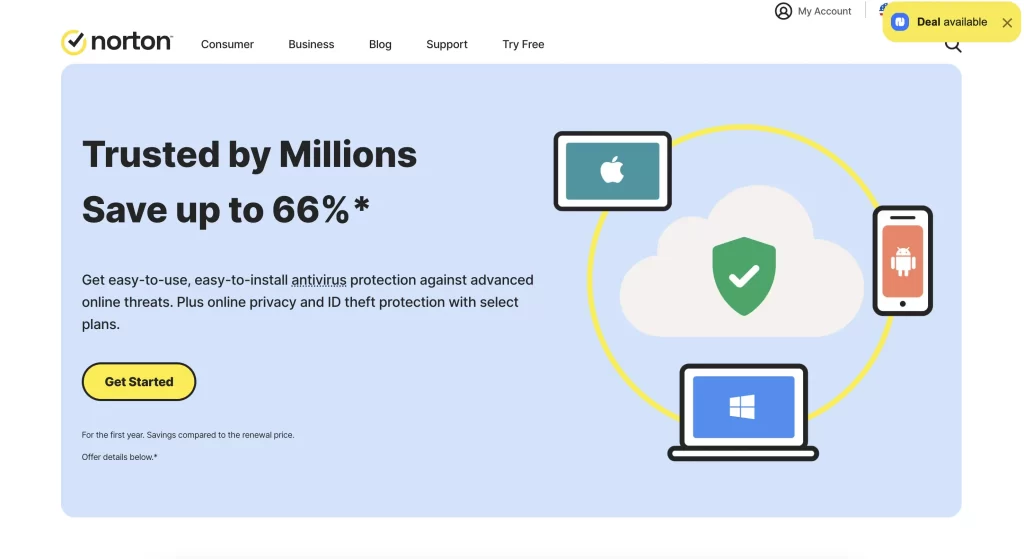 NOTE: Curious about the yellow bubble in the top right of this and other images in this guide? That's a feature of the NachoNacho Chrome Extension (Sidekick). If you have it installed, any time you are doing research on a cybersecurity SaaS product, service, or any software, you'll get that little popup indicating that there is a promotion available in the NachoNacho Marketplace for that tool. Plus, if you click it, you'll instantly see an overview of the tool, pricing, reviews, and other valuable information to help with your research. Try it now!
Norton LifeLock pricing
Norton LifeLock deal: 30% discount for all plans for the first year by subscribing from the NachoNacho Marketplace.
Norton 360 Select: $9.99 per month
Norton 360 Advantage: $19.99 per month
Norton 360 Ultimate Plus: $29.99 per month
ClearOPS
ClearOPS is another cybersecurity monitoring platform with a robust feature set. It can help your tech team to efficiently manage security questionnaires, improve teamwork, and establish effective security processes based on the NIST framework for compliance. But ClearOPS also offers a marketplace of virtual Chief Information Security Officers (vCISOs) you can hire to assist in and monitor your security. With the ClearOPS platform and vCISOs professionals, you can be sure that most cybersecurity threats will be under control.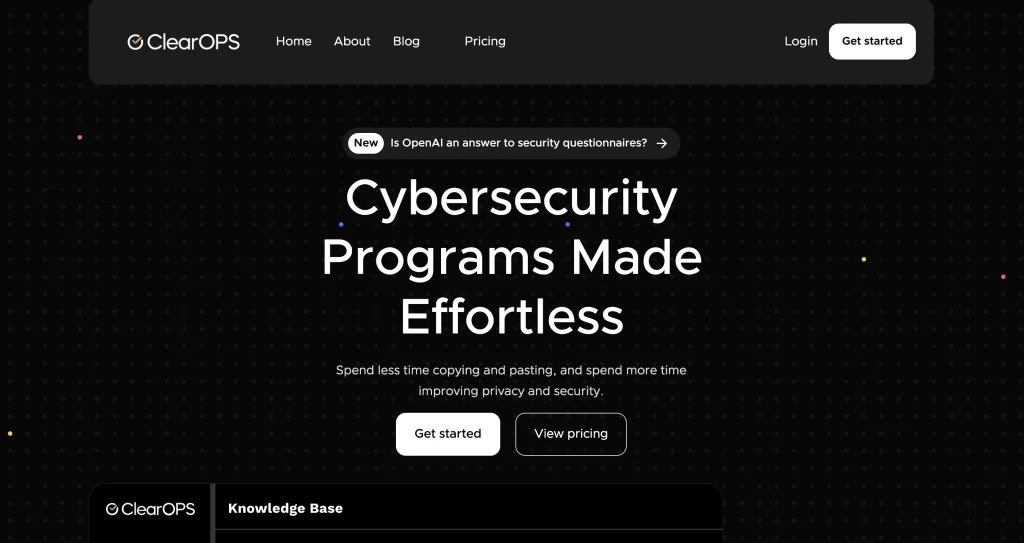 ClearOPS pricing
ClearOPS deal: 30% discount on all plans forever by subscribing from the NachoNacho Marketplace.
Free Account: $0 per month
Basic Account: $150 per month
Intruder
Intruder is an easy-to-use platform for monitoring, identifying, and fixing vulnerabilities before they have a deep impact on your organization. Intruder continuously monitors a company's attack surface, offering insights into potential vulnerabilities and prioritizing them to focus on the most critical issues. With this cybersecurity monitoring tool, you can keep a strict eye on your infrastructure, web applications, and APIs. It not only identifies vulnerabilities but also automates vulnerability scans, streamlines DevOps processes, and provides actionable results, all aimed at reducing exposure and improving overall security posture. Through continuous network monitoring, automated scanning, and proactive threat response, Intruder is a good option to keep intruders out.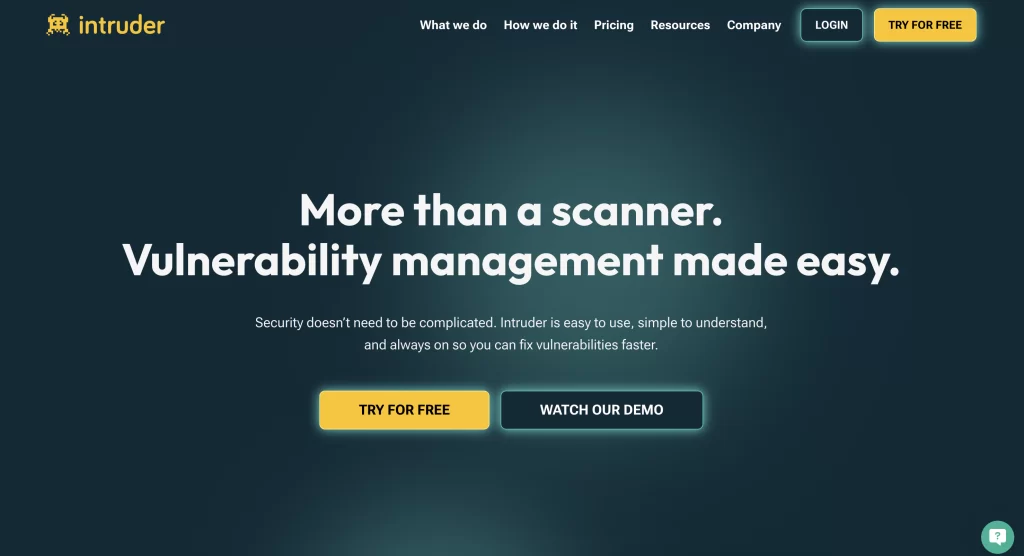 Intruder pricing
Essential: Starts from $196 per month
Pro: Starts from $277 per month
Premium: Starts from $3,633 per month
Cybersecurity automation tools
There are some areas of cybersecurity that can be automated. For example, ad fraud prevention. These tools could help you automate cybersecurity aspects you weren't aware of.
Cyvatar
Cyvatar is one of the best cybersecurity tools for small businesses and startups that can strengthen your data security, establish trust, gain full transparency, and support your growth while staying compliant. This all-in-one tool is also a cybersecurity monitoring software with a centralized dashboard that allows you to see and track your security strategy fully. But also, Cyvatar has automation features to complete complex automated tasks as well as stay compliant always. You can use it to automate vulnerability management, patches, endpoint security, ransomware protection, and more. Plus, Cyvatar is one of the only platforms that also help you get cyber insurance. Cyber insurance is basically insurance that covers all the damages you face after an attack. This is a huge plus because you can automate your threat prevention with the platform but also be insured for any case.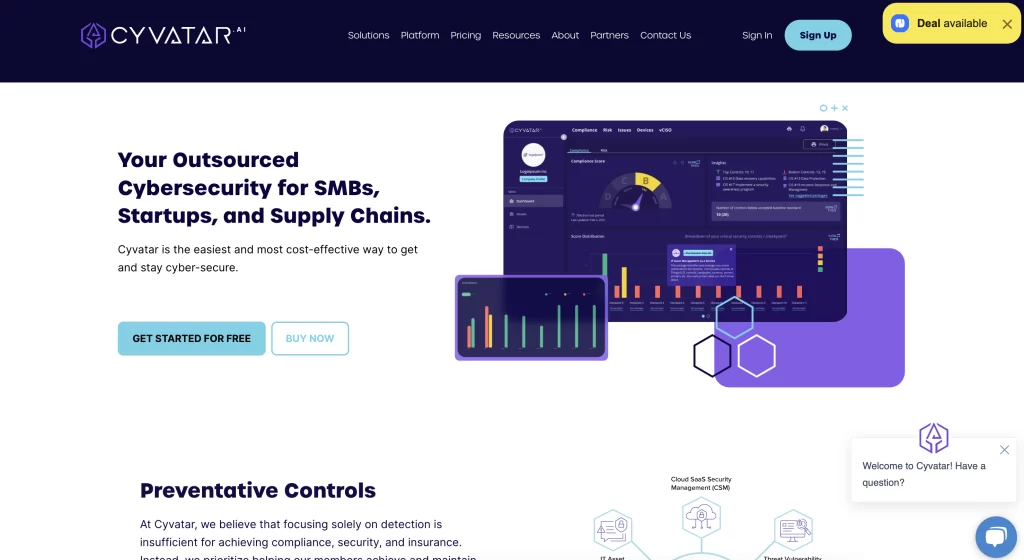 Cyvatar pricing
Cyvatar deal: 30% discount on all plans forever by subscribing from the NachoNacho Marketplace.
Freemium: $0 per month
Cybersecurity Foundations (Fully Managed): $30 per month per employee
Cybersecurity Prevention (Fully Managed): $55 per month per employee
Cyber Prevent & Cloud (Fully Managed): $80 per month per employee
ClickCease
Your ads also need cybersecurity protection. After all, you don't want bots and unwanted third parties to click on your ads, increasing your wasted spend. ClickCease employs advanced algorithms to automatically detect and protect against ad fraud and click fraud, ensuring the security of advertising budgets on platforms like Google Ads and Bing. Blocking fraudulent IPs prevents the wastage of ad spend caused by competitor clicks and bots. With features like 24/7 monitoring, email notifications, and a user-friendly dashboard, ClickCease automates your ad security.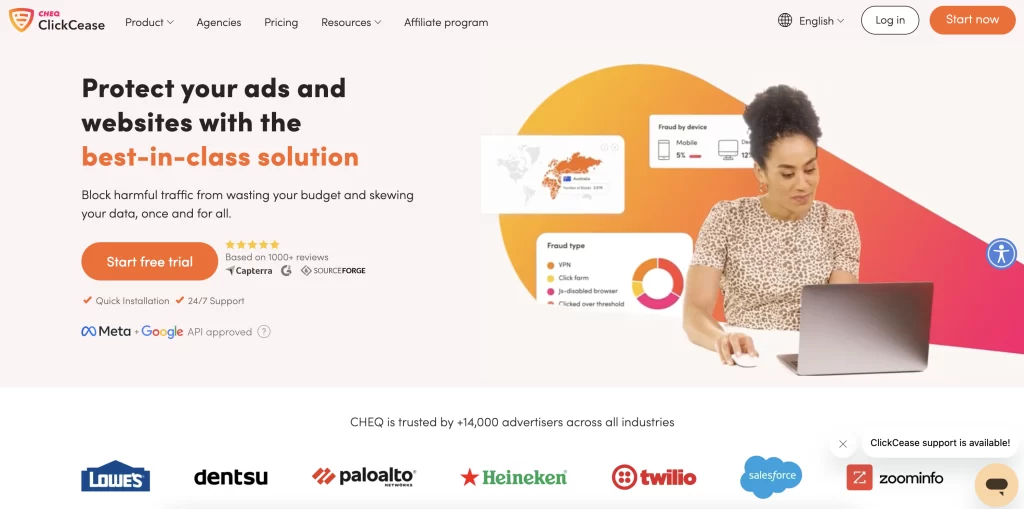 ClickCease pricing
ClickCease deal: 15% discount on all plans forever by subscribing from the NachoNacho Marketplace.
Standard: $69 per month
Pro: $89 per month
Advanced: $109 per month
ZeroSSL
An SSL certificate is an essential security feature of most websites and networks that encrypt data. Obtaining an SSL certificate is crucial for securing your websites and backend systems. ZeroSSL is a cybersecurity automation software tool that focuses on streamlining SSL certificate management. It simplifies the process of securing your websites and backend systems by providing fast and reliable SSL protection. ZeroSSL supports effortless one-step validation and renewal through a REST API. It also offers quick validation options, including email validation, server uploads, and CNAME verification. Additionally, ZeroSSL integrates with major ACME providers, allowing you to manage and renew certificates without manual intervention. ZeroSSL includes 90-day and 1-year certificates, wildcard certificates, and installation checks.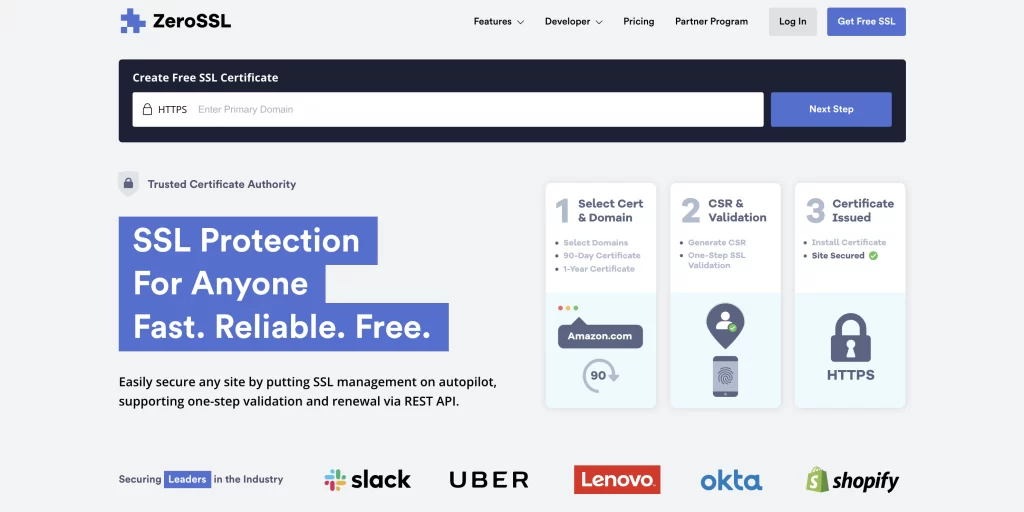 ZeroSSL pricing
ZeroSSL deal: 20% discount on all plans forever by subscribing from the NachoNacho Marketplace.
Free: $0 per month
Basic: $10 per month
Premium: $50 per month
Business: $100 per month
Enterprise: Custom pricing
Cloud security tools
Cloud infrastructures handle large amounts of sensitive data, so it's very important to have tools that keep this data out of the reach of hackers.
DuploCloud
DuploCloud is a no-code/low-code DevSecOps automation platform that simplifies and expedites application development while ensuring robust cloud cybersecurity. It can help you create a secure and compliant AWS infrastructure for application deployments quickly since it doesn't require heavy coding. DuploCloud aligns with AWS Well-Architected Framework and various compliance standards like SOC2, PCI, HIPAA, HITRUST, and NIST. Some key features you should know about are infrastructure automation, resource scaling, monitoring, troubleshooting, security, collaboration, cost optimization, and multi-cloud support.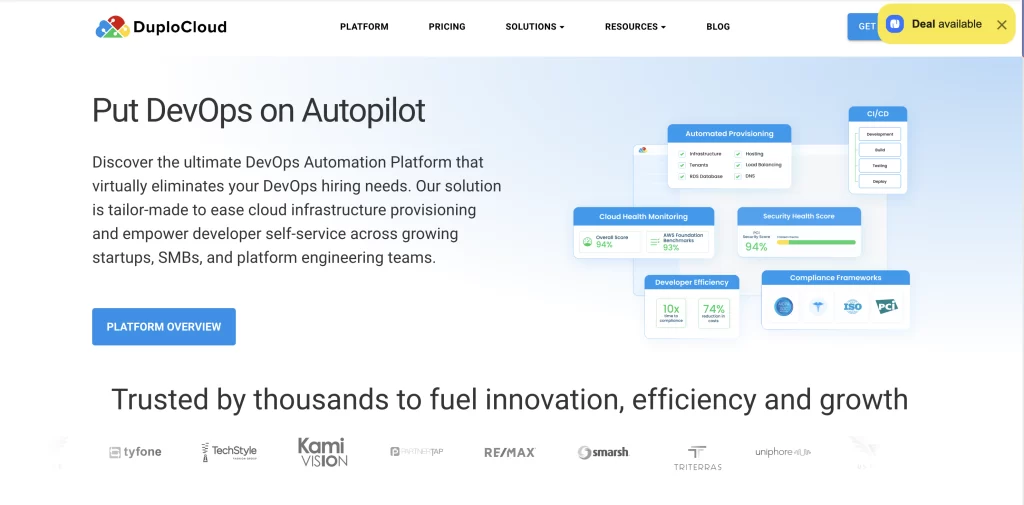 DuploCloud pricing
DuploCloud deal: 15% discount on all plans forever by subscribing from the NachoNacho Marketplace.
DevOps: $2,000 per month (annual plan) – baseline security
DevSecOps: $3,500 per month (annual plan) – for SOC 2, ISO 27001, HIPAA
DevSecOps PLUS: $6,500 per month (annual plan) – for PCI, HITRUST & NIST 800-53
Enterprise: Custom pricing
Amazon Web Services (AWS) Security Hub
AWS Security Hub is a cloud security posture management (CSPM) service completely built for cloud cybersecurity. If your product depends on AWS, then this platform is especially powerful since it's completely integrated with other AWS products. It can identify misconfigurations and give you security alerts for efficient investigation and remediation through regular automatic checks. Also, the platform automates remediation actions thanks to the integration with Amazon's EventBridge. Other integrations allow you to connect with plenty of tools for ticketing, incident management, threat investigation, GRC, SOAR, and SIEM. Security Hub obviously aligns with AWS Foundational Security Best Practices but also with PCI DSS, CIS AWS Foundations Benchmark, and NIST.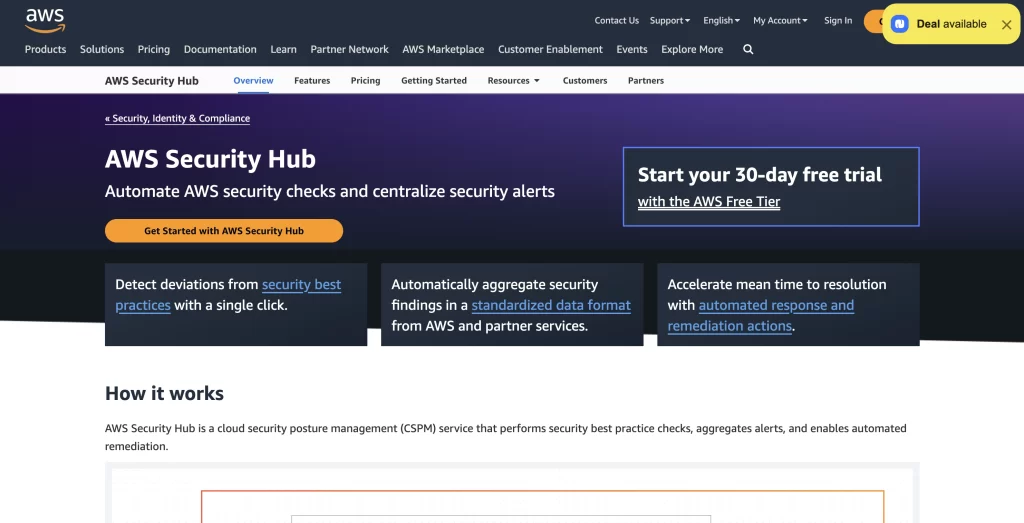 AWS Security Hub pricing
AWS deal: $5,000 in credit for eligible AWS services by subscribing from the NachoNacho Marketplace.
AWS Security Hub offers custom pricing for businesses. To see an accurate cost for your needs, visit their pricing calculator.
Microsoft Azure Security Center
Microsoft also has its own cloud security platform called Microsoft Azure Security Center. It provides instant insights into security states across on-premises, Azure, and other cloud platforms. With Azure Security Center you can install an agent on your cloud virtual machines, and it will automatically monitor and identify any security issues when they arise. For example, the agent will detect missing updates, outdated antimalware, and vulnerable OS configurations. Then, you can work on remediation. Azure Security Center also offers various automated controls that will strengthen your organization against attacks, such as Adaptive Applications Controls, which protects you against unsafe applications, and Just-in-Time VM Access, which helps with brute force attacks.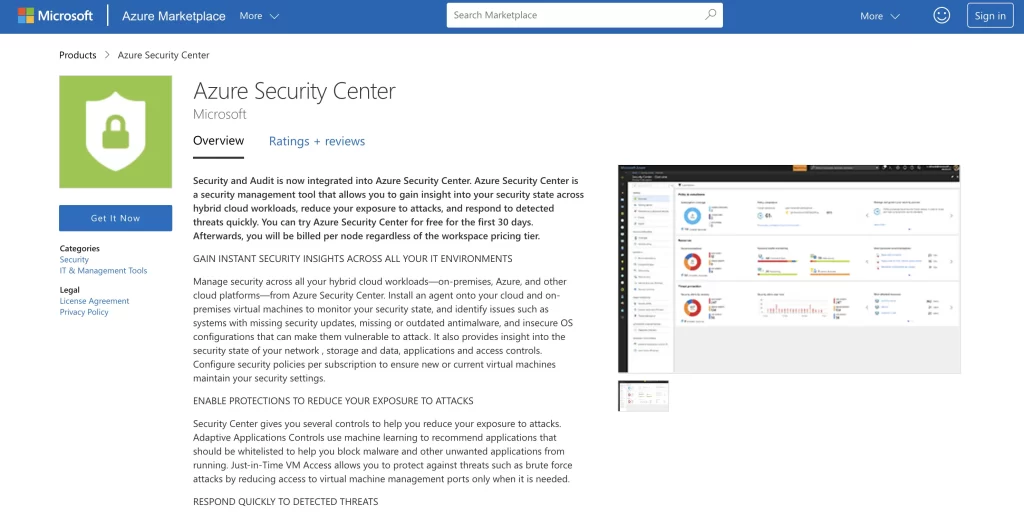 Microsoft Azure Security Center pricing
Just like AWS, Microsoft's Security Center offers custom pricing options depending on your location and business characteristics. Visit their pricing page to learn more.
Business VPN tools
VPNs are some of the most popular cybersecurity tools for individuals, but businesses also need this service. Business VPN tools can keep all of your team's online navigation private.
NordLayer VPN (NordVPN)
NordLayer is the business VPN platform from the popular NordVPN. It works just as a normal VPN, but it has advanced features that protect business data. NordLayer establishes a secure tunnel between employees and company resources, ensuring that only authorized individuals can access these resources while encrypting the traffic to maintain security and anonymity. NordLayer helps mitigate risks, facilitate remote work, and defend against cyber threats by securing remote access from any location, even public Wi-Fi. Other business VPN features are centralized control, fast speed, integration with various cloud providers, access control, traffic encryption, and protection against malicious websites and apps.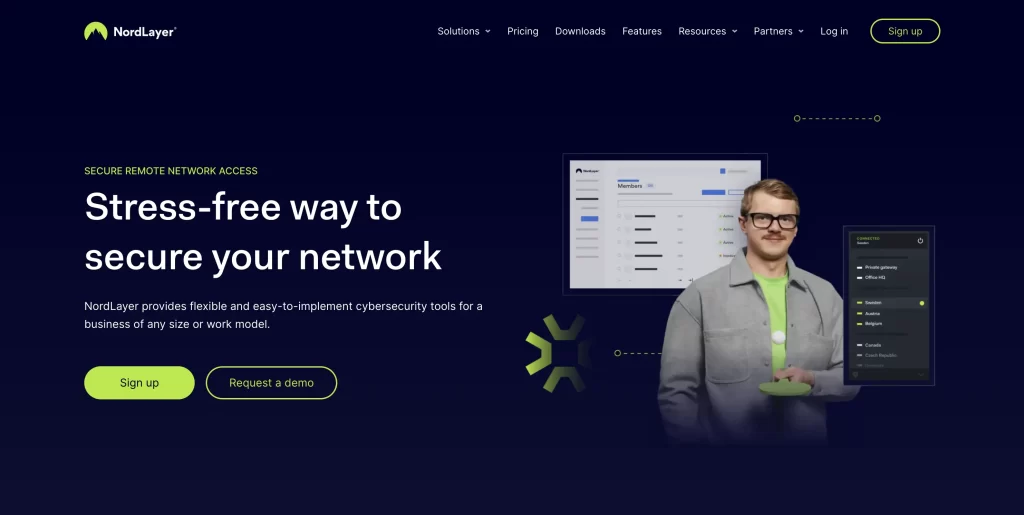 NordLayer VPN pricing
Lite: $10 per month
Core: $14 per month
Premium: $18 per month
Custom: Custom pricing
Proton VPN for Business
Proton VPN is another comprehensive business VPN tool that can give your business secure internet access from any place and device. It has an easy-to-use interface and fast VPN speeds. Many times, VPNs slow down internet connection since the tool encrypts the data. But that has a negative impact on business. Fortunately, Proton VPN for business can improve speeds by over 400%. This privacy software also supports streaming from anywhere, unblocks content, and provides critical features like dedicated IP addresses, private gateways, malware protection, and defense against MITM attacks.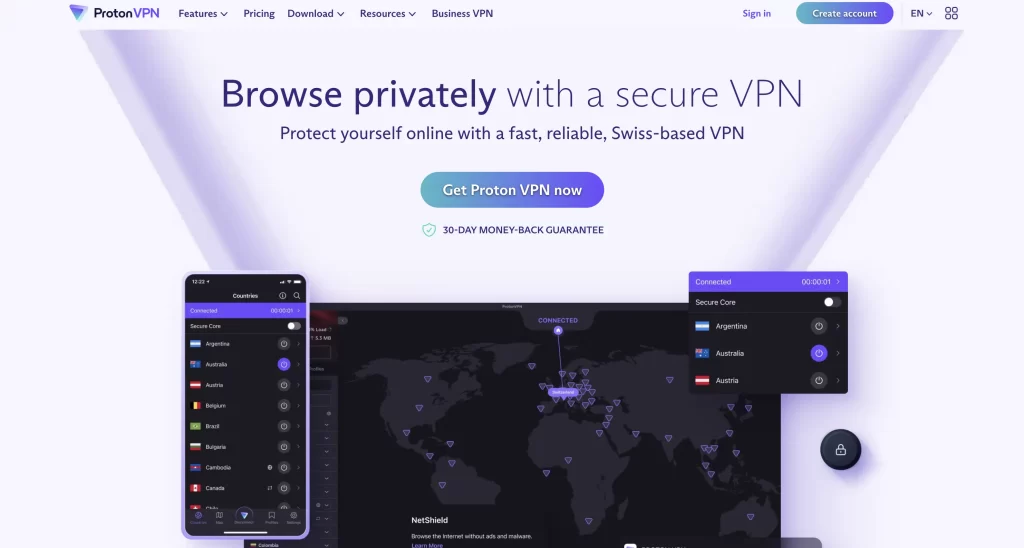 Proton VPN for Business pricing
Proton VPN deal: 25% discount on all plans forever by subscribing from the NachoNacho Marketplace.
1 month: $9.99 per month
12 months: $5.99 per month
24 months: $4.99 per month
Perimeter 81
This business VPN software has special capabilities for enterprises much more powerful than many other VPNs. It offers 50 global PoPs, a cloud management console, multi-layered security with malware protection, web filtering, encryption, DNS filtering, and device posture checks. Perimeter 81 also includes split tunneling, agentless access, multi-factor authentication, automatic Wi-Fi protection, identity management, and cross-platform agents for iOS, Android, PC, Linux, and Mac devices with zero-trust access.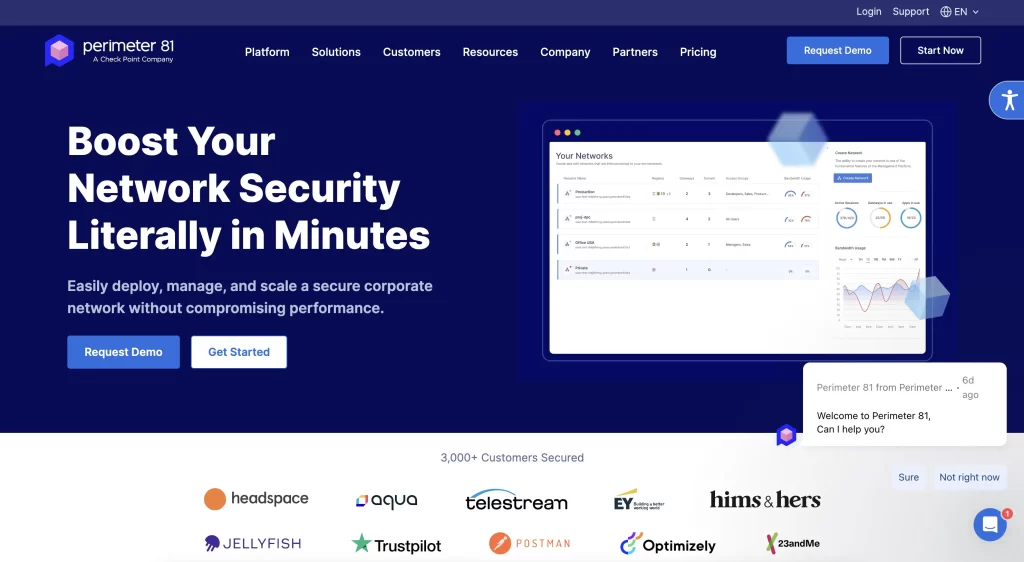 Perimeter 81 pricing
Essentials: $10 per month
Premium: $15 per month
Premium Plus: $20 per month
Enterprise: Custom pricing
Security compliance software
If you handle user or customer data, then there is some type of regulation that protects them from bad practices. But these regulations are hard to follow when you're focusing on growing, which could lead to fines. These security compliance tools make sure you're always compliant with any relevant regulation.
Sprinto
Sprinto is a robust security compliance management software that can ensure your business is always compliant with any standards and regulations. It supports the main frameworks that most businesses would require. A few are SOC 2, ISO 27001, GDPR, HIPAA, and PCI-DSS. Sprinto will monitor your network and infrastructure 24/7 keeping an eye for cybersecurity risks. If you subscribe to Sprinto, you will have real-time visibility into your organization's compliance status at all times, so you can fully avoid any penalties. Plus, Sprinto gives you access to a team of compliance experts that can help you with any project or doubt you have.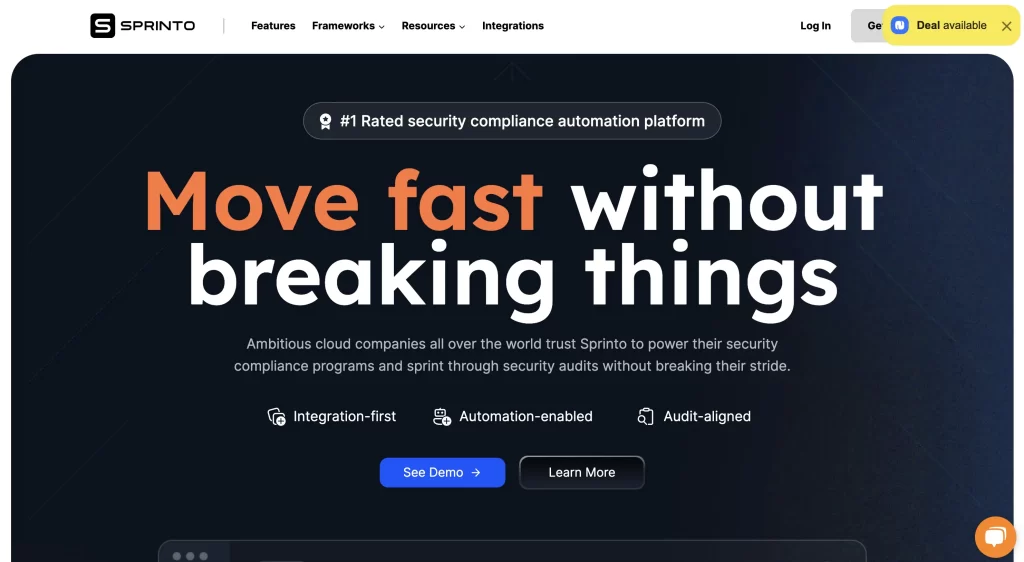 Sprinto pricing
Sprinto deal: 15% discount on all plans forever by subscribing from the NachoNacho Marketplace.
To learn more about Sprinto's pricing, you need to use the Sprinto calculator.
Thoropass [Laika]
Thoropass offers a comprehensive cybersecurity solution you can use to establish and maintain compliance with industry standards, certifications (such as SOC 2 and ISO 27001), and regulatory requirements like HIPAA and GDPR. This security compliance tool gives you prescriptive workflows, advanced automation, auditing capabilities, penetration testing, and access to expertise. Manage audits, respond to security questionnaires, and ensure continuous compliance.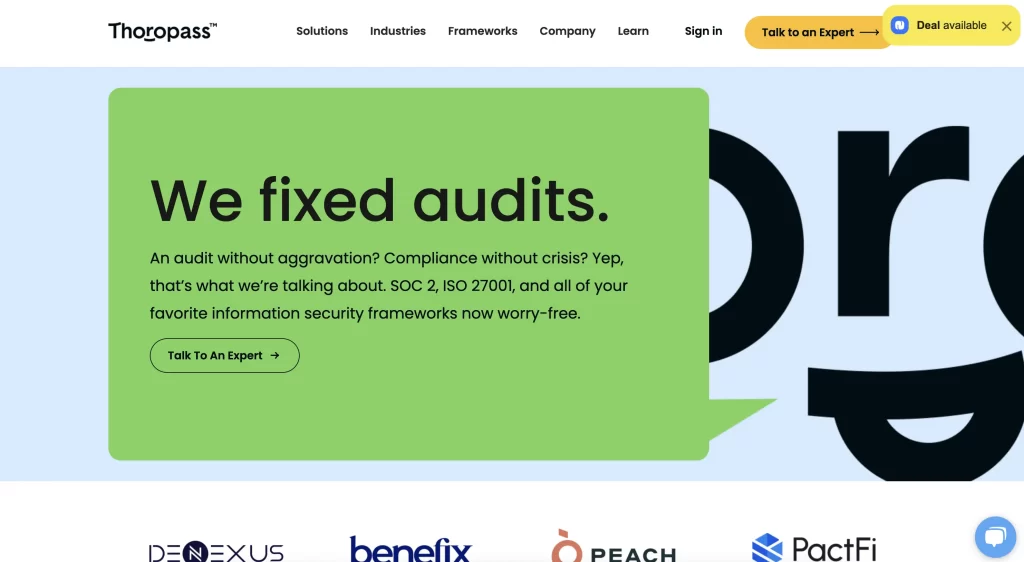 Thoropass pricing
Thoropass deal: 10% discount on all plans forever by subscribing from the NachoNacho Marketplace.
To get a custom cost for your business, contact the Thoropass team.
Hyperproof
Hyperproof is a popular security compliance and risk management software for businesses that centralizes compliance efforts, automates tasks, and facilitates audits. It allows organizations to manage controls, risks, and vendor assessments efficiently. The platform's features include a risk register, risk evaluation, vendor risk management, and audit management. It also offers role-based access control, Single Sign-On (SSO) support, and multi-factor authentication for enhanced security. Hyperproof complies with SOC 2® Type II standards and streamlines compliance operations.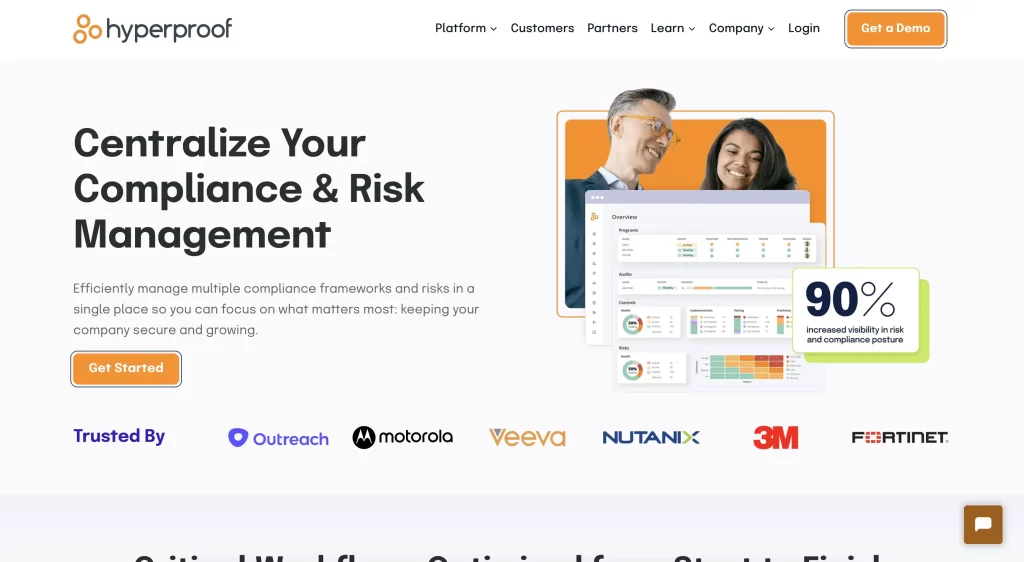 Hyperproof pricing
Hyperproof offers custom pricing for their users. Contact their team to learn more.
Password managers for business
Teammates need to share passwords regularly through different channels, making your business vulnerable. And this type of bad practice could lead to hackers gaining access to your most important assets. You need a business password manager so all passwords in your organization are protected and safely stored.
1Password Business
1Password is a password manager built for businesses. It offers a strong password generator to create hack-resistant passwords that are securely stored. The tool enables team members to share login credentials and secure documents and facilitate one-click logins and autocomplete forms. It provides robust cybersecurity features, including intelligent autofill, alerts, and clipboard management, safeguarding against threats and phishing attacks. 1Password is compatible with various platforms, offers advanced admin controls, supports two-factor authentication, and provides an array of features like shared vaults, document storage, and extensive reports. As you can see, it offers more advanced features than regular password managers.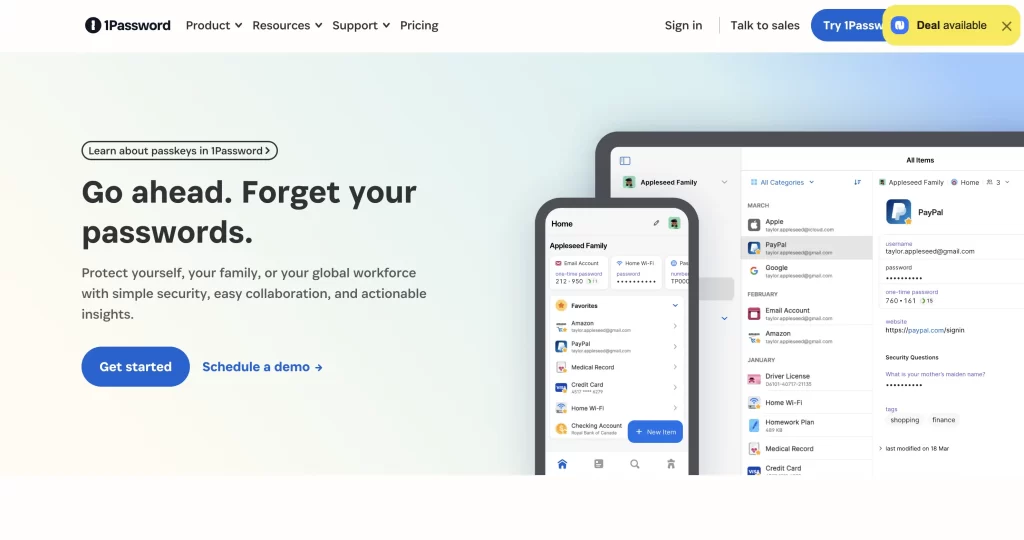 1Password Business pricing
1Password deal: 20% discount on all plans for the first year by subscribing from the NachoNacho Marketplace.
1Password: $2.99/month (billed annually)
1Password Families: $4.99/month (billed annually)
Teams Starter Pack: $19.95/month (billed annually)
Business: $7.99/month/user (billed annually)
Enterprise: Custom pricing
Dashlane
For businesses, Dashlane streamlines the management of passwords and secure logins, offering convenient login experiences across devices and platforms. It features end-to-end protection, proactive monitoring for breached passwords, and continuous scanning for potential vulnerabilities. The tool enforces bank-grade encryption and two-factor authentication (2FA) and ensures efficient employee management, making it an ideal choice for businesses seeking secure and efficient password management.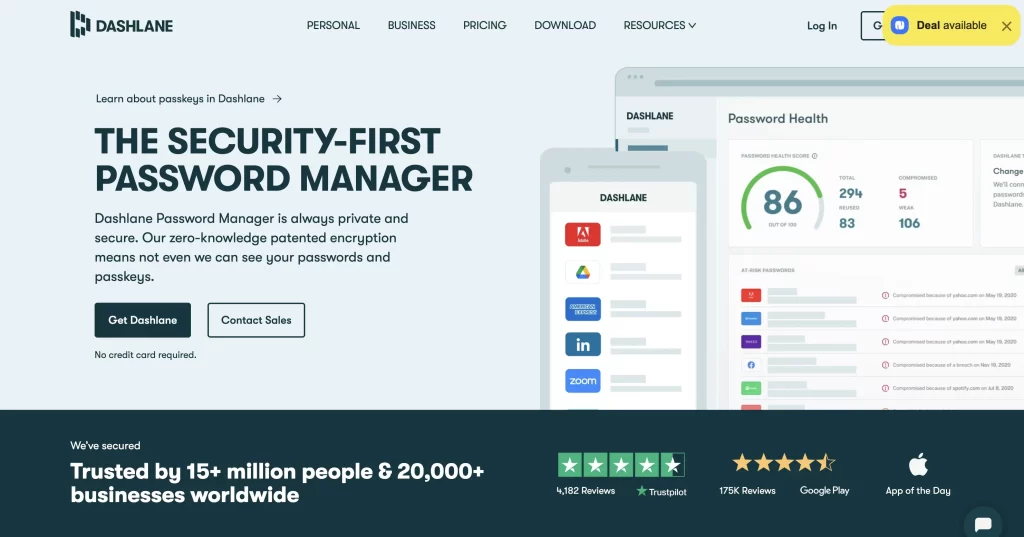 Dashlane pricing
Dashlane deal: 20% discount on all plans for two years by subscribing from the NachoNacho Marketplace
Starter: $2/seat/month (billed monthly at $20 for 10 seats)
Team: $5/seat/month (billed annually)
Business: $8/seat/month (billed annually)
Sticky Password
Another option in this category that you need to consider is Sticky Password. This password manager for business gives you all the features you and your team need to keep passwords safe with features like password storage, autofill, autologin, password generation, secure sharing, Dark Web Monitoring, military-grade encryption, and biometric authentication. Improve password habits, streamline login processes, and securely share passwords.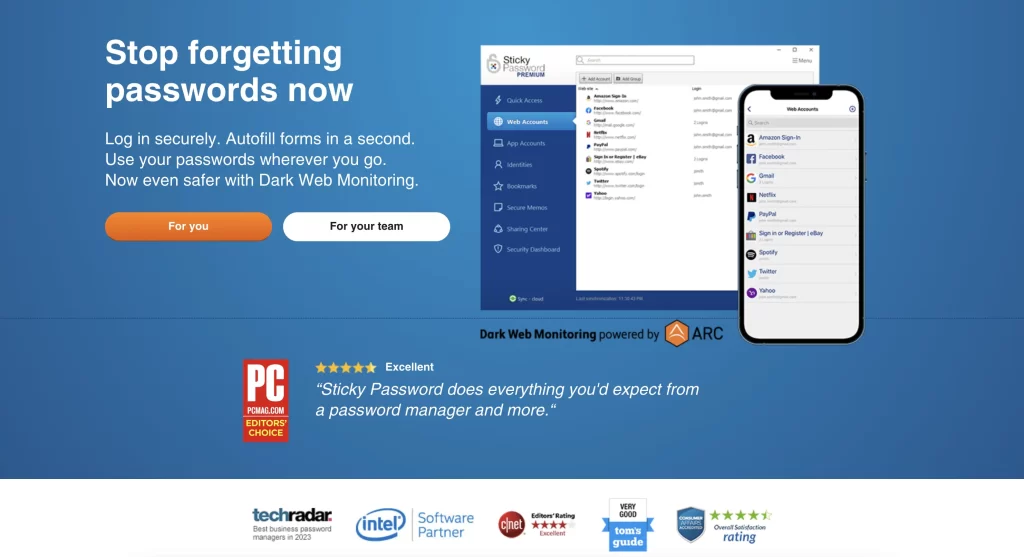 Sticky Password pricing
Sticky Password deal: 25% discount on all plans forever by subscribing from the NachoNacho Marketplace.
Free: $0 per month
Premium: $19.99 for one year
Teams: $29.99 per user per year
Academic: $12.95 per user per year
Software supply chain security solutions
Software supply chain businesses also have cybersecurity risks that need to be addressed. And the tools below are great for keeping this type of company protected against industry-specific threats.
SOOS
SOOS is a software supply chain security solution that simplifies SBOM management, vulnerability scanning, and license insights for supply chain businesses. It enables you to maintain SBOMs, continuously monitor vulnerabilities, and efficiently manage open-source licenses. SOOS offers both Software Composition Analysis (SCA) and Dynamic Application Security Testing (DAST) in one platform, allowing businesses to find, research, and address open-source vulnerabilities and security issues. It also provides integrated dashboards for tracking vulnerabilities, compliance, and governance, as well as seamless CI/CD and issue management integrations.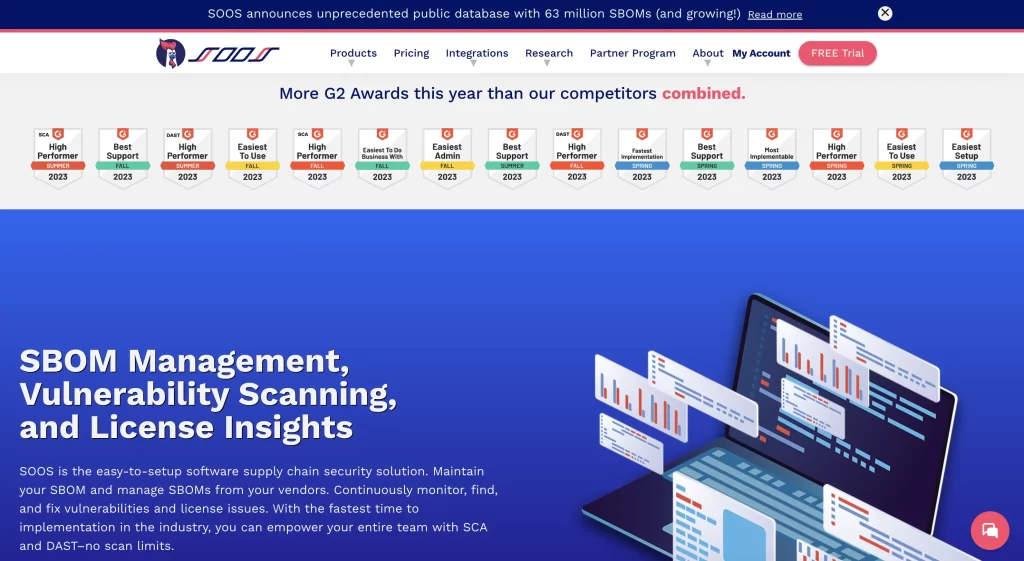 SOOS pricing
SOOS deal: 20% discount on all plans for the first year by subscribing from the NachoNacho Marketplace.
Pricing starts from $20 per contributing developer per month.
Scribe Security
This software supply chain security tool focuses on ensuring the integrity and safety of code throughout the entire software development lifecycle. Scribe Security allows you to automatically generate shareable Software Bill of Materials (SBOMs) and gain insights into vulnerabilities and code tampering. By providing complete visibility and actionable insights, it enables you to build trust in your software by sharing critical information about SBOM, code integrity, vulnerabilities, and provenance with stakeholders in the supply chain. The tool also helps govern development processes, enforce security policies, achieve compliance with industry standards, and validate code integrity from development to production, ultimately protecting software from potential vulnerabilities and attacks.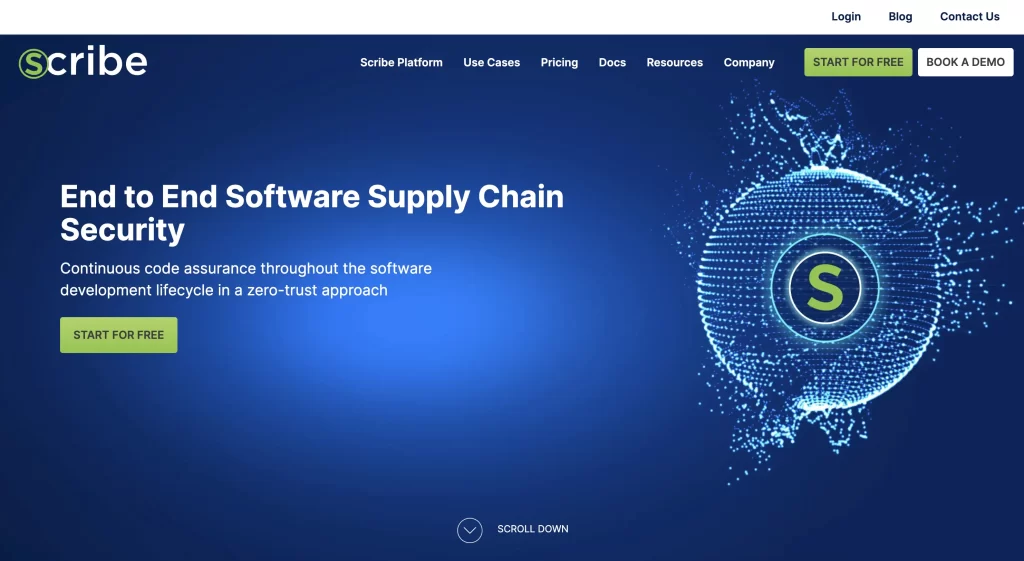 Scribe Security pricing
Free: $0 per month
Team: $99 per month
Enterprise: Custom pricing
Other cybersecurity tools
There are other categories of cybersecurity tools for data security, endpoint security, and more. In this section, we'll mention other software you might want to know about.
Efani
Efani is a secure mobile phone service that gives you full protection against SIM swap attacks. It operates like a traditional carrier, providing SIM cards. Efani's core feature is its 11-layer client-side integrity and authentication protection, ensuring unauthorized access to your account is prevented. Additionally, it offers privacy with encrypted and classified information, $5 million insurance coverage, 24/7 concierge support, and 100% protection from SIM swaps with a mandatory cooling-off period.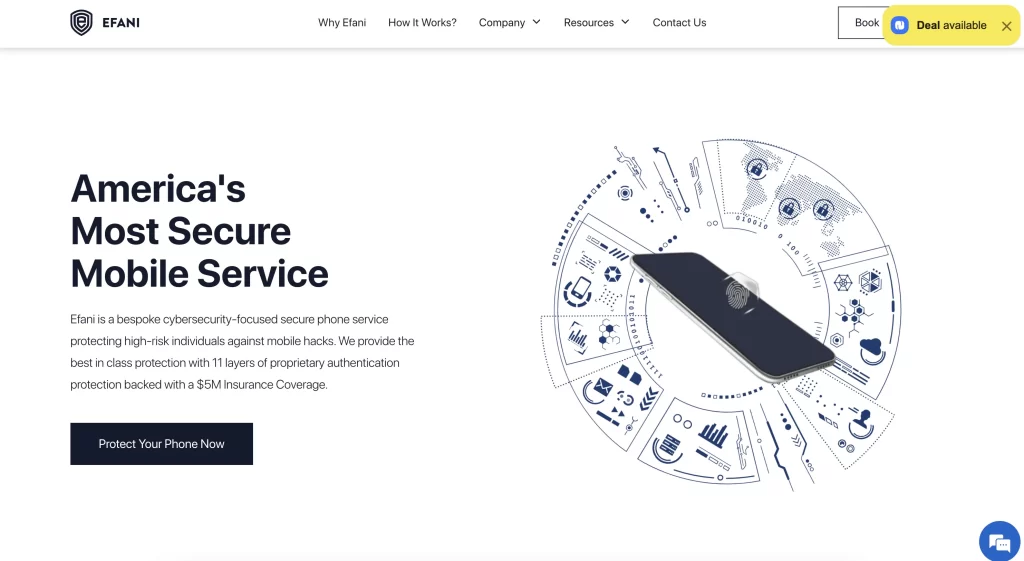 Efani pricing
Efani deal: 20% discount on all plans forever by subscribing from the NachoNacho Marketplace.
Monthly: $99
Yearly: $999
What is cybersecurity software?
Cybersecurity software is a specialized category of tools aimed at protecting computer systems, networks, and data from various cyber threats and security breaches. These threats include malware (viruses, worms, Trojans), ransomware, spyware, adware, phishing attacks, and more. The primary purpose of cybersecurity software is basically to identify, prevent, and mitigate these cybersecurity threats.
Cybersecurity software encompasses a wide range of tools and applications, such as antivirus software, firewall systems, intrusion detection systems, encryption software, and vulnerability assessment tools. These cybersecurity platform features work in unison to establish multiple layers of defense, known as defense-in-depth, to secure a digital environment. The software detects and blocks malicious activities, quarantines or removes malware, monitors network traffic for suspicious behavior, and provides timely alerts and reports to administrators.
Depending on your needs, there are multiple types of security software. Some features overlap, but you could separate them into the following categories, among others.
Types of cybersecurity tools
Monitoring tools: Cybersecurity monitoring tools are essential for continuous threat detection and security incident management. They monitor network traffic, systems, and applications for suspicious activities and vulnerabilities, issuing alerts and reports. Security Information and Event Management (SIEM) solutions fall under this category, allowing organizations to aggregate and analyze data from various sources to identify and respond to security incidents promptly.
Password managers: Password managers are another category of tools for cybersecurity that help for securely storing and managing passwords and login credentials for various online accounts within a business. They generate complex, unique passwords for each account and help users fill in login information automatically. Plus, users can exchange account information and other data safely with these managers.
Security compliance software: There are many regulations for businesses to protect their user's data. This type of tool helps businesses stay compliant with these regulations and ultimately gain user trust while avoiding fines. Compliance tools can automatically check whether your infrastructure is compliant and help you remedy any issue.
Cloud security tools: All kinds of businesses utilize cloud technology to operate and build products. And since these products are fully online, they require advanced security tools that can detect and mitigate threats. Identity and access management, encryption, threat detection, and data loss prevention are a few common features.
VPNs: VPNs encrypt internet connections, making it near-impossible for hackers to intercept your sensitive data. Especially for businesses, VPNs are key to utilizing the internet without the risk of hackers getting important data.
Endpoint cybersecurity tools: Endpoint cybersecurity tools focus on securing individual devices (endpoints) such as computers, laptops, smartphones, and IoT devices. These tools include antivirus software, anti-malware solutions, endpoint detection and response (EDR) systems, and mobile device management (MDM) software.
Data security tools: As the name implies, these tools protect data at rest, in transit, and in use. They include encryption software to safeguard sensitive information, data leak prevention tools, and secure data storage. Data leaks are some of the most common cybersecurity problems that enterprises face. And some of the most complicated to handle.
Software supply chain security solutions: Software supply chain companies use these tools for securing end-to-end software development and deployment processes. They ensure that software components and dependencies are free from vulnerabilities, malware, or unauthorized modifications.
Why cybersecurity is important for business?
Businesses are precious targets for hackers. Your business has very valuable assets that intruders would be very happy to take. They could literally gain access to your money or completely lock you out of your business. This would mean they can do whatever they want with your product and ask you for ransom to recuperate access. Now add all the money lost from not being able to operate during the hijack. Another common risk is that hackers could gain access to all your customer data. Anything from passwords to credit card information can then be used maliciously. If this happens to your business, you could face large fines and lost business due to the bad security reputation, among other things.
A cybersecurity tool would take care of all those threats, from preventing to solving them.
Start protecting your business with the best cybersecurity tools
We covered plenty of cybersecurity software options in this article to give you a headstart on your security journey. Consider your most immediate needs while thinking about the scalability of your business, and start looking into the tools from this article. Remember to do your own research as well and look at reviews of the products you're weighing out.
Then, subscribe to the chosen tool from the NachoNacho marketplace to save a lot of money every month you use it. It takes a few minutes to set up your account, and you'll access hundreds of deals for powerful SaaS tools, including most of the ones in this guide.

If you would like to receive the latest deals added to NachoNacho, make sure you sign up for our newsletter below. We're adding amazing software discounts you can't miss!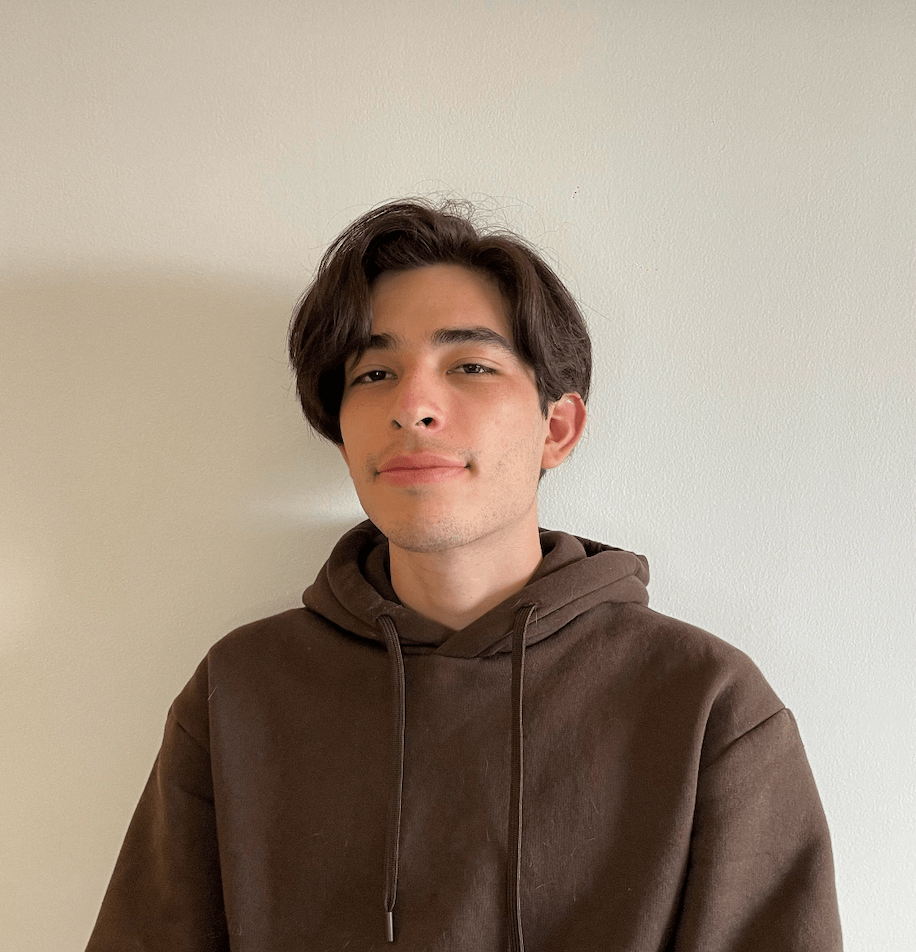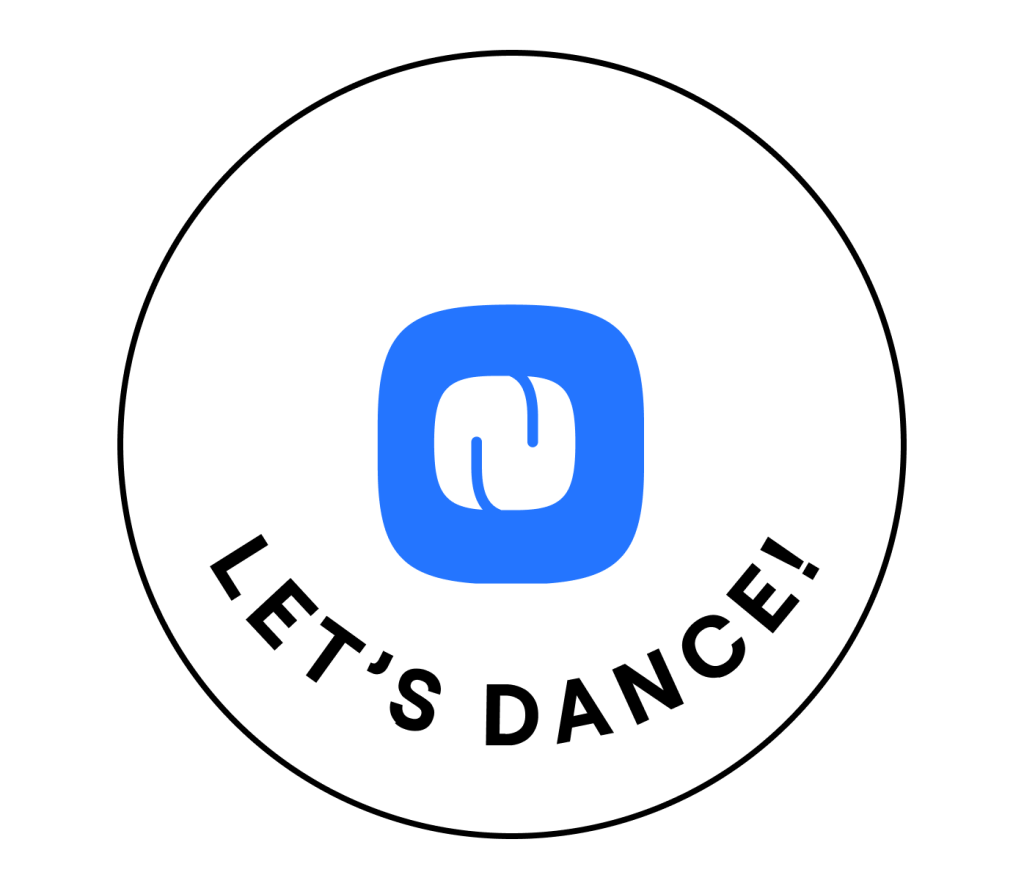 Sign up for our newsletter