NachoNacho Chrome Extension – Virtual credit cards at your fingertips
Hi NachoNacho fan,
Want to create virtual credit cards that can help you do this?
List all your company's subscriptions & payments in one account 📊
Create one card per vendor with tight spending limits and your own expiration date 🛑
Stop paying for an unwanted subscription with one click ❌
Protect your physical bank cards 🔒
Guess what does all the above? NachoNacho's virtual credit cards. And with our Chrome extension, you can create cards in seconds without ever leaving the vendor's checkout page.
Just create a new NachoCard or select an existing card and copy the details over on the vendor's checkout page like this: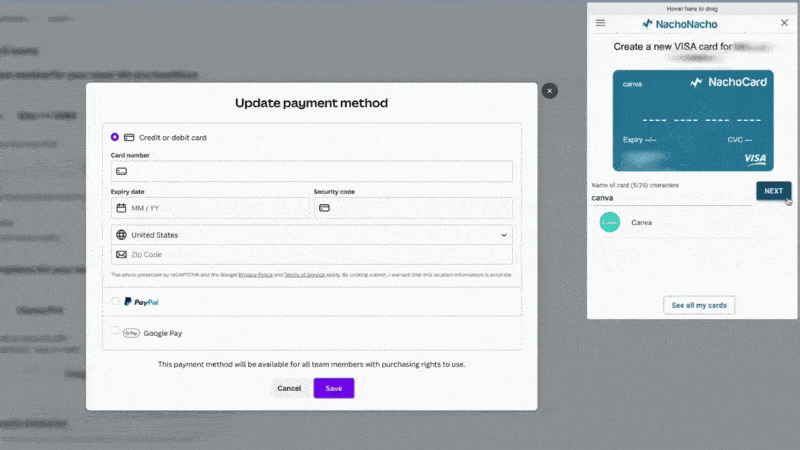 It's the perfect solution for keeping tight control and visibility over all your subscriptions.
Want to see it in action? Head over to our Chrome Extension page or click below to try NachoNacho free for a month.
Best,
The NachoNacho Team