We're back! Here's what happened at SXSW 2022
Hi NachoNacho fan,
You know how the saying goes, "What happens in SXSW…gets sent to your email!" Here are a few big things that happened for NachoNacho at SXSW 2022:
Presented at SXSW Pitch alongside 45 other technology companies. The judges liked us so much they had us back to present at the SXSW Pitch Award Ceremony! 🏆
Spoke to countless businesses about their grievances with tracking their company's software subscriptions, to which we typically replied, "We might have something that can help with that." 😉
Linked up with hundreds of SaaS vendors and startups with amazing, innovative tools that we are eager to add to the NachoNacho marketplace.
Walked more than we thought we could – especially when the founder, Sanjay Goel, broke his knee skiing ⛷️ two days before (and no, it didn't stop him – you could still spot him at all the afterparties!)
If you are like any of the many businesses we met at SXSW looking to take back control of your SaaS, check out NachoNacho's solution that provides a centralized subscription dashboard and the flexibility of virtual credit cards.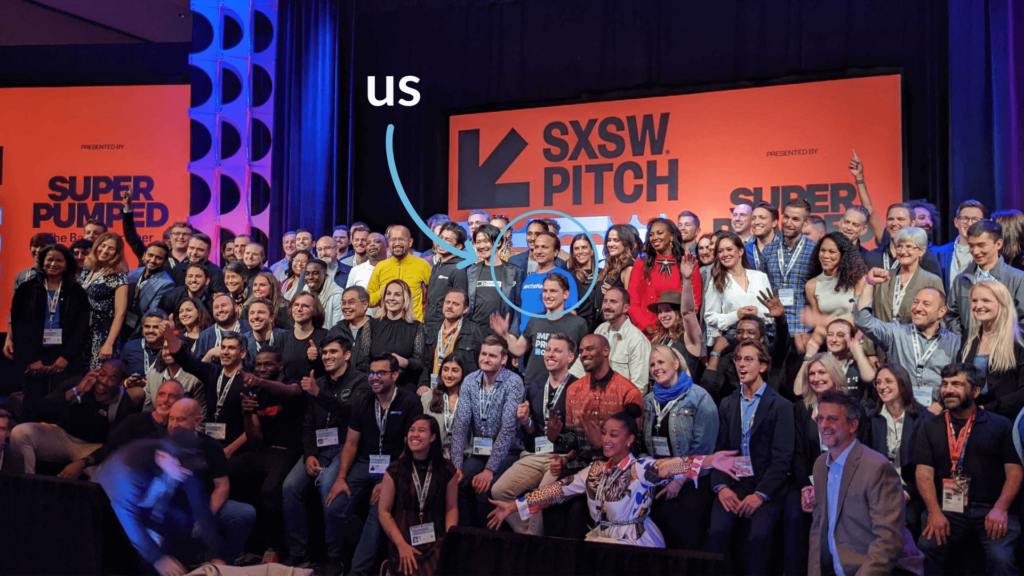 Best,
The NachoNacho Team
---