The Best Constant Contact Discounts, Promo Codes, and Coupons
Constant Contact is now available on the NachoNacho Marketplace with an exclusive discount of 25% on all plans, forever.
Constant Contact is a leading email marketing platform that empowers businesses to connect with their audience, drive engagement, and achieve marketing success. And now, only with NachoNacho, you can elevate your email marketing strategy while saving thousands. Up to $2,397 per year! Don't miss out on this unique offer. Click below to get your Constant Contact lifetime deal.
Why you need a Constant Contact Coupon
Constant Contact is an all-in-one email marketing software designed to help you achieve your goals faster through optimized email and online campaigns. With Constant Contact, you can effortlessly create professional-looking email newsletters, announcements, and promotions using their intuitive drag-and-drop editor. Even if you have no design or programming experience.
Choose from a wide range of customizable templates and easily add content, images, links, and videos to your messages. The platform also provides advanced reporting features, allowing you to track the effectiveness of your campaigns. Constant Contact goes beyond email marketing by offering tools to grow your email list, such as a landing page creator, SMS capabilities, and website forms. Additionally, you can manage social media campaigns, schedule posts, and create ads, all from one convenient place.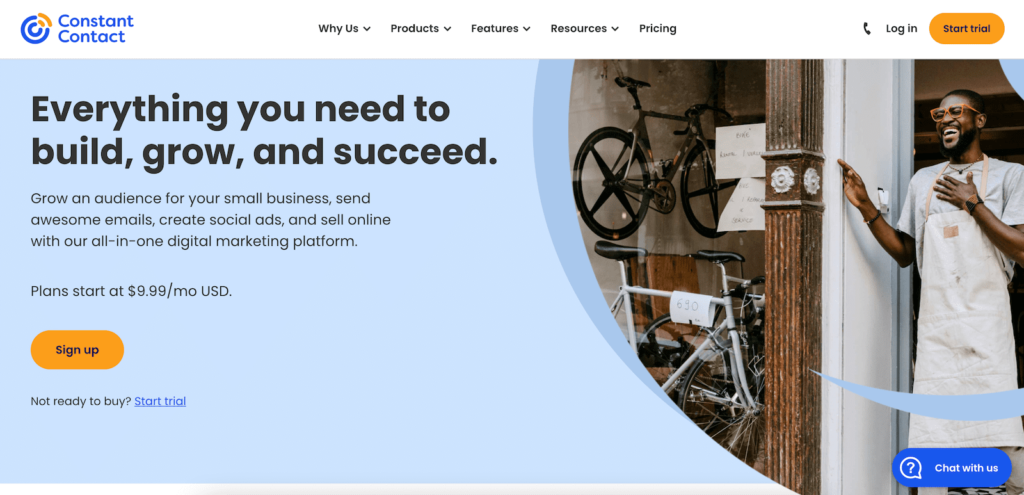 How to redeem this Constant Contact discount code
The NachoNacho cashback redemption process is a simple and straightforward way for businesses to save money on their software purchases. To get started, businesses sign up for a NachoNacho account and browse the platform's extensive selection of software products and services.
Once a business finds a software product they want to purchase, they can pay for it using NachoNacho's virtual credit card. This virtual credit card provides an additional layer of security and also allows NachoNacho to track the purchase and calculate the cashback reward.
After the purchase is made, the cashback reward is credited to the business's NachoNacho account, where it can be easily redeemed. The redemption process involves simply clicking on the "redeem" button and choosing the payment method.
The cashback reward can be redeemed as a credit towards the next software purchase or as a direct payment to the business's bank account. This straightforward process makes it easy for businesses to save money on their software purchases and reinvest those savings into their growth and innovation efforts.
About NachoNacho
NachoNacho's marketplace offers businesses access to exclusive discounts and cashback rewards on a wide range of software products and services. The platform is on a mission to help businesses save money on their software purchases, empowering them to invest in growth and innovation. With NachoNacho, businesses can easily discover and compare software options while also benefiting from cost-saving deals that are not available elsewhere. By simplifying the software buying process and offering unbeatable discounts, NachoNacho is helping businesses thrive in today's competitive landscape.
Start saving with this Constant Contact promo code today
NachoNacho is constantly adding powerful SaaS products to its marketplace. And now that Constant Contact is available, you can get it without spending as much as everyone else.
Grow your sales pipeline through email marketing and Constant Contact and save up to $2,397 per year. Redeeming your discount will take you a few minutes, so don't waste any time and subscribe to Constant Contact.