CFO Software: Finance Tools Every CFO Needs In 2023
CFOs need the right tools to ensure that the company's money is being taken care of. This means ensuring that the company's budget goes to the right places and that no money is unnecessarily wasted. In this article, you will find the essential tools that top CFOs are using every day to keep their finances in check.
And in the spirit of financial health, we are including the available discounts you can get for each tool. This way, you can spend less on the tools the competition already uses.
Best Finance Tools for CFOs in 2023
These tools are perfect for CFOs in companies of all sizes and are listed in no particular order.
Finance Tool
Pricing
Free Trial
Discount
Bench
Essential: $299/month
Premium: $499/month
1-month free trial
15% discount on all plans for 2 years
QuickBooks
Simple Star: $30/month
Essentials: $55/month
Plus: $85/month
Advanced: $200/month
1-month free trial
30% discount on all plans for 6 months
FlowCog
Premium Plan: $179/month
CFO Plan: $549/month
14-day free trial
30% discount on all plans, forever.
TripLog
Lite: $0/month
Premium: $5.99/month/user
Enterprise: Custom pricing
15-day free trial
30% discount on all plans, forever.
Calqulate Metrics
Free: $0/month (for companies invited by investors)
Analytics + Fundraising: $49/month
N/A
30% discount on all plans, forever
Wing Assistant
Part-Time: $499/month
Full-Time: $899/month
Full-Time 2x: $1699/month
N/A
10% discount on all plans, forever
What is CFO software?
CFO software includes all the tools that Chief Financial Officers use to help with their daily operations. These finance tools can help with keeping track of expenses, losses, sales, CAC, and cash flow, streamline payroll, plan budgets, create financial reports for investors, generate forecasts, file taxes, and more.
With the right bookkeeping tools, CFOs can stay compliant with taxes and regulations, know exactly where the company is standing, gain investors' trust, create strategies for growth, and more.
Do you need CFO tools?
CFOs ensure that their business operates as efficiently and effectively as possible. You do this by making sure everyone on the team is working together to get the job done correctly. You also have to make sure that every dollar spent is being used wisely and not wasted. This is why you need accounting tools and other types of finance software.
CFO software tools are powerful platforms that can be used to help improve the performance and efficiency of any business. They provide information about the health of a company so that you can make better decisions, which will lead to greater profits and growth over time. Plus, they will help you keep your business compliant when it comes to taxes.
Check out these statistics that show why CFO software tools are a necessity:
82% of CFOs reported that analytics technologies and tools were a top priority (Gartner).
Companies that invest in the right software stack experienced 2.7x higher customer retention, 1.6x higher customer satisfaction rates, and 1.9x higher average order value (Gartner).
Digitalized companies are 3x more likely to achieve above-industry revenue and margin growth (Gartner).
52% of CFOs plan to spend more aggressively on technology and scale their digital investments in 2023 (Gartner).
CFOs spend 18.5% of their time on digitalization (PWC).
94% of CFOs agree that financial management tools will be crucial in the future (The Answer Company).
53% of CFOs report that a lack of real-time financial data is one of their biggest challenges (The Answer Company).
Fintech software to manage, discover, and save on SaaS tools

With so many software products in an organization being used at the same time, poor management of your SaaS stack could be costing you thousands of dollars. Duplicate subscriptions, abandoned software, unused tools, unwanted charges, and usage-based pricing fees are just a couple of the risks involved with poor software management.
As a CFO, you know that the tools you and your team use are crucial to mainting a good financial health, but you don't want any money going to waste. So one of the most essential tools for CFOs is a SaaS management platform.
NachoNacho is the leading SaaS management platform and B2B software marketplace that allows businesses to manage, discover, and save on SaaS from the same place. Get complete visibility and control of your tools and suspend any subscription in one click. Plus, in the NachoNacho marketplace you can find the best SaaS products in the market with huge discounts of up to 30% (including all the tools in this article).
Bench
Small teams can sometimes struggle with taxes and other financial tasks due to a lack of personnel and expertise. Bench is a bookkeeping tool for small businesses that connects your business with expert bookkeepers and advisors to help with financial tasks. As a CFO, Bench's team can be an extra hand to organize your business transactions, prepare financial statements, track business health, and help with tax planning.
Bench Pricing
Save 15% on Bench by subscribing through the NachoNacho marketplace.
1-month free trial.
Essential: $299/month
Premium: $499/month
QuickBooks
Quickbooks is an accounting software that is easy to use yet powerful. For many small businesses, it is the first choice due to the intuitive dashboards and features the finance platform provides. It is also a great option for scaling businesses. Since the platform is built to support any business, from a startup to a large enterprise, it can support all your financial needs as your company grows. As a CFO, it's essential to have accounting software like this to track income and expenses, pay employees and contractors, and always have a clear pulse of your business financials.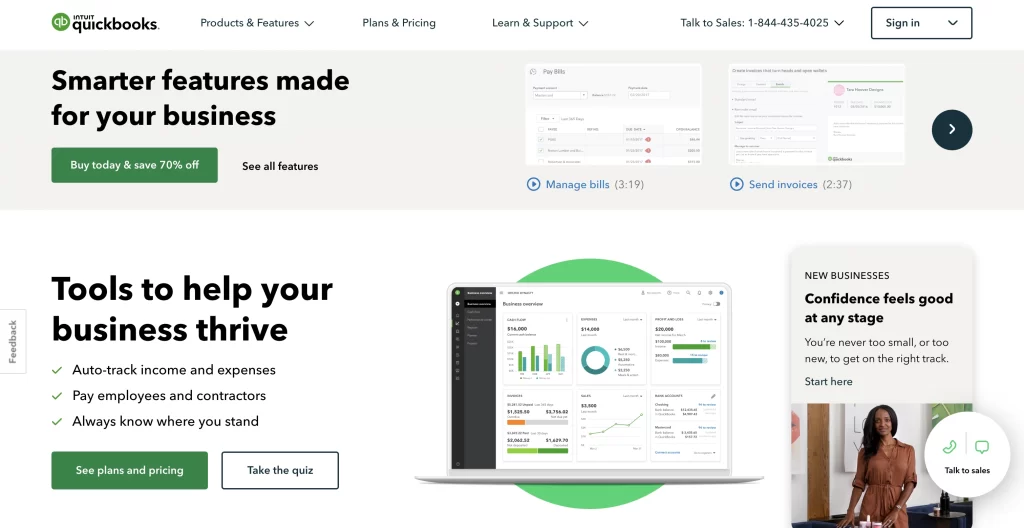 QuickBooks Pricing
You can try QuickBooks for free for 1 month, or if you pay 3 months in advance, you can get a 50% discount. Plus, you can also save 30% on all plans for the first 6 months by subscribing through the NachoNacho SaaS marketplace.
Simple Star: $30/month
Essentials: $55/month
Plus: $85/month
Advanced: $200/month
FlowCog
If you're a CFO of a SaaS company, then FlowCog is a very helpful financial planning software tool for you. Use it to generate reliable financial projections, auto-generate fundraising and board decks and gain credibility with your investors. You can also create reports to visualize and track key metrics such as retention rate, churn rate, customer lifetime value, customer acquisition cost, cash runway, company valuation, monthly recurring revenue, and more. This information is critical to guarantee that your business doesn't run out of money and that you have the right growth strategy.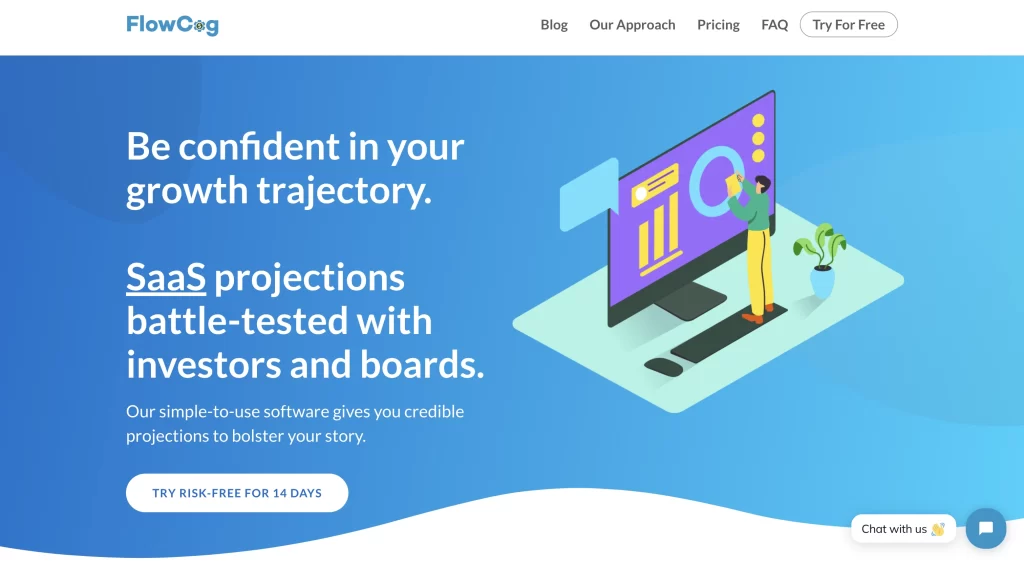 FlowCog Pricing
Get 30% cashback on all FlowCog plans with NachoNacho. Plus, you can try this mileage tracking app for free for 14 days.
Premium Plan: $179/month
CFO Plan: $549/month
TripLog
Depending on your business, you might need to do mileage reimbursement for your team. If that is your case, then a mileage tracking tool is essential for CFOs. TripLog is a mileage tracking app that creates accurate logs of mileage so you can easily reimburse your team directly from the platform. Plus, if you're wondering how to track mileage for taxes, TripLog is the perfect solution. This tool gives you detailed reports for tax deductions.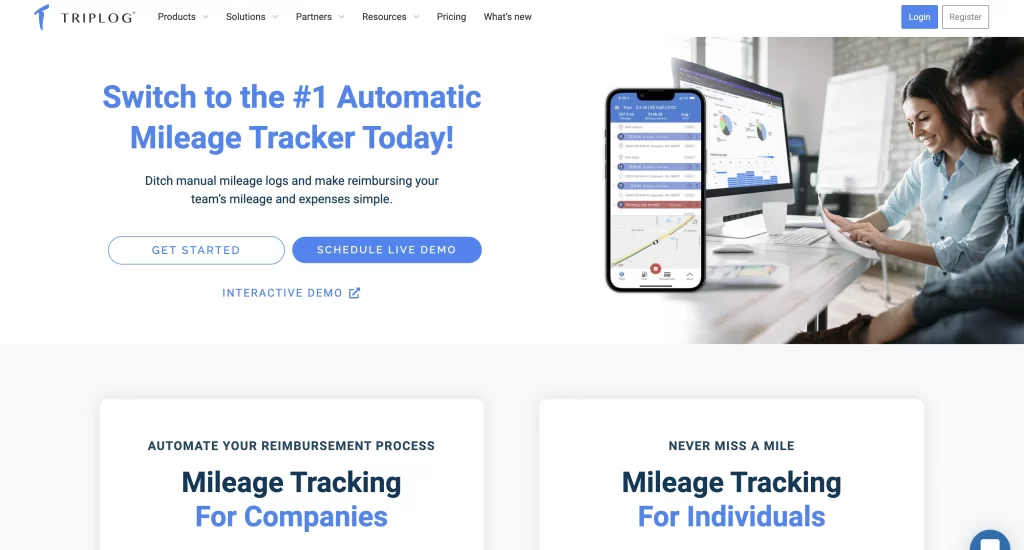 TripLog Pricing
Save 30% on all TripLog plans by subscribing through the NachoNacho marketplace. Plus, TripLog offers a 15-day free trial.
Lite: $0/month
Premium: $5.99/month/user
Enterprise: Custom pricing
Calqulate Metrics
Calqulate Metrics is a financial analytics tool for CFOs in companies that offer subscription pricing. When a business offers its product as a subscription, complexities can make it a challenge to understand the company's situation. Calculate Metrics makes financial reporting for SaaS companies much easier. You can use this powerful business finance software to track revenue, unit economics, retention, expenditure, profits, and losses, manage cash flow, and generate reliable forecasts.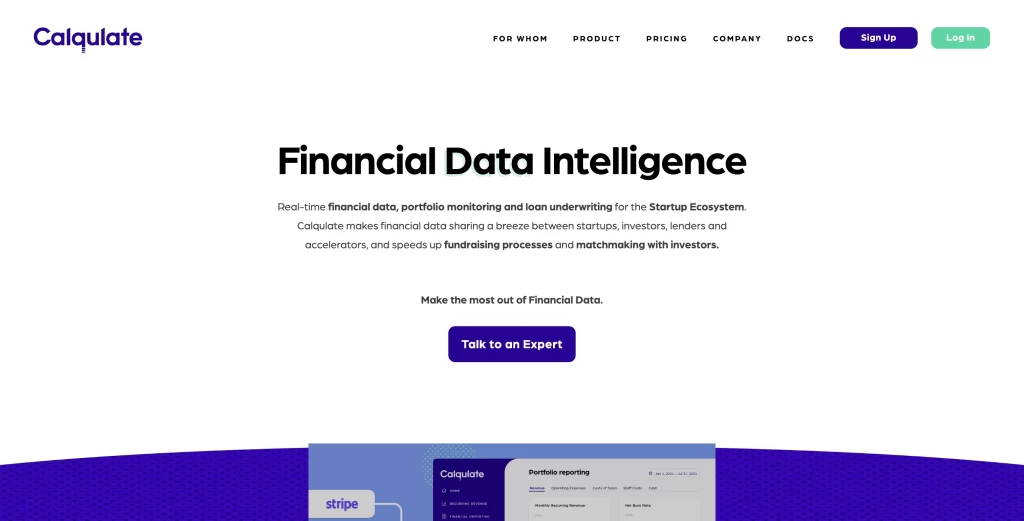 Calqulate Metrics Pricing
Save 30% on all Calqulate plans with NachoNacho.
Free: $0/month (for companies invited by investors)
Analytics + Fundraising: $49/month
Wing Assistant
CFOs in small businesses and startups often have too many things on their plate and require extra hands with daily tasks. Wing Assistant is a platform that connects you with professional virtual assistants. Your designated virtual assistant can help create and send invoices and statements, track payments, record expenses, and perform other critical financial tasks. This will free up your time so you can focus on the most important tasks. The best part is that Wing assistants not only help with financial tasks. They can also help you manage your calendar, create reports, do research, answer phone calls, respond to emails, and much more.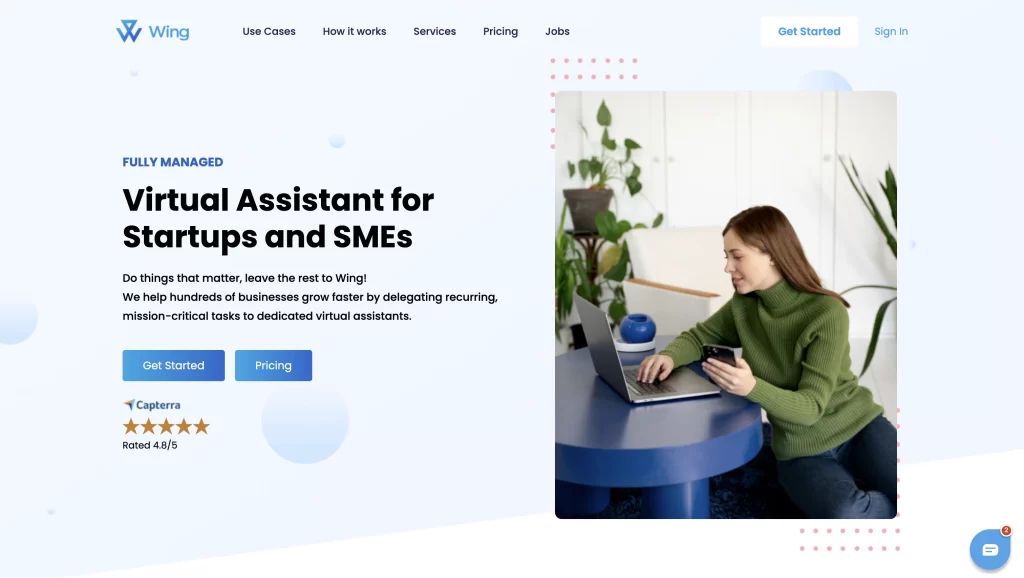 Wing Assistant pricing
Save 10% on all Wing plans by subscribing through the NachoNacho marketplace.
Part-Time: $499/month (1 assistant, 4 hours per day, Monday-Friday)
Full-Time: $899/month (1 assistant, 8 hours per day, Monday-Friday)
Full-Time 2x: $1699/month (2 assistants, 8 hours per day, Monday-Friday)
What are the key features of business finance tools for CFOs?
Business finance software for CFOs are designed to help you keep track of your business's financial health as well as keep your books in order. They can be anything from simple spreadsheet programs to more robust financial planning software tools that helps with taxes, bookkeeping, and more.
There are many different types of accounting tools for CFOs with different features, so before making a decision, think about all the features your business needs. These are some of the key features that you should consider:
Security: You want to make sure that your financial data is safe and secure. Make sure the software provider you chose uses encryption and other measures to protect your data from unauthorized access or theft.
Ease of use: The bookkeeping software you choose should be easy to use so that anyone on your team can access it without needing training. This is helpful when multiple people on your team need access to the tool.
Financial reports: Many financial tools for CFOs include user-friendly reporting tools that allow you to easily generate reports in multiple formats (such as Excel spreadsheets or decks) so that you can share them with others within the organization or with investors.
Forecasting: Some tools can help your business prepare for the future with reliable forecasting. These business finance tools take the data available from your business and, using advanced algorithms, are able to provide credible forecasts to make better decisions.
Mobile-friendly: If you're going on business trips often or working remotely, then it's important that your finance tools offer mobile apps so you can access all information on any device at any time. Or if the software doesn't have a mobile app, then the website should be easily accessible on mobile devices.
Payroll management: There are specific payroll management software that helps businesses pay employees accordingly, stay compliant, and spend less time managing payroll. This is a great feature to have if you currently manage your team's payroll manually without tools.
Benefits of using business finance tools
There are plenty of benefits to subscribing to a finance SaaS. These are some of the most common:
Reduce manual tasks: Bookkeeping software and other business finance tools were built to save you time from manual tasks. You can use them to create financial reports automatically, automate payroll management, track profits, and more. Plus, with integrations, you can eliminate data entry since all data will be automatically synced. This saves you time and eliminates the risk of human error.
Keep your books in order: Business finance software make it easy to track revenue, expenses, losses, and more. Instead of doing this manually, a software tool can keep all the data you need organized and easily accessible. Then, it can help you stay compliant with taxes. Having your books in order is an essential first step to be able to ensure that the company doesn't run out of money.
Get support from expert accountants: Keeping your finances and staying compliant with taxes can get messy. Fortunately, most of the financial tools out there also offer users expert support. This way, when you have a doubt about something. Bench goes beyond simple support and can even do financial tasks for you.
Track the metrics that really matter: Whether you want to track CAC, profit, customer retention, cash flow, or any other metric, financial tools are able to track this data automatically. You can also create advanced reports that will paint the bigger picture and help you make the right decisions going forward.
Which finance tool is right for you?
Now that you've read all about some of the best financial software options available, you can start making a decision. Make sure that before you subscribe to a tool, you've looked at all the tools that provide the features you need.
And once you pick a software, don't spend more than you have to. Just by subscribing to the product you want through the NachoNacho marketplace, you can save up to 30% lifetime.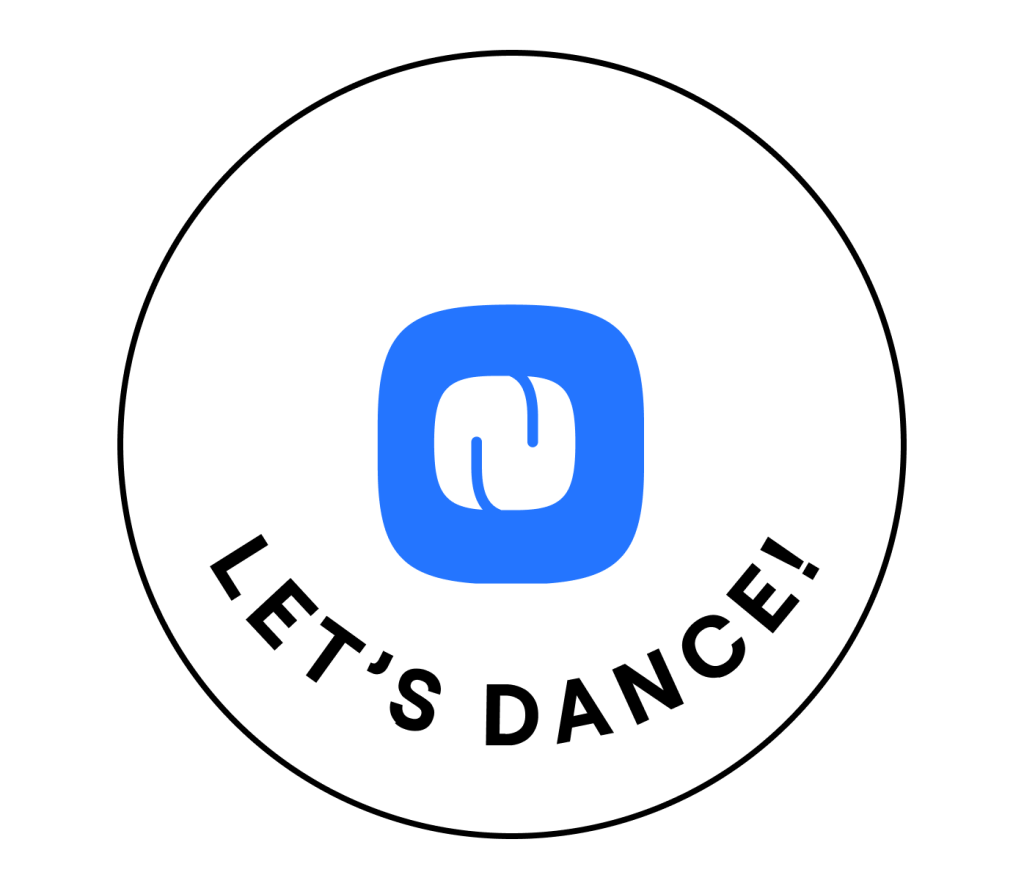 Sign up for our newsletter
Get first access to SaaS deals, new products, and helpful content.