Best Adobe Acrobat Alternatives + Discounts
Adobe Acrobat Pro recently increased its price by 33.5% from $179.88 to $239.88 in 2023. This considerable increase makes the tool less affordable for a lot of people. So if you're looking for alternatives, whether you want to switch providers or you're just considering your options, this is the right guide for you.
We've included some of the most popular Adobe Acrobat alternatives you can find that give you PDF and document management features as well as e-signature capabilities. Plus, we included all the discounts you can get for all of these tools for additional savings.
Best Adobe Acrobat Alternatives
airSlate is an all-in-one document automation platform. With this tool, you can do much more than create and sign documents. You can build completely automated workflows without the need to write any code. You can use it to generate documents with pre-filled data, collect signatures store them, utilize web forms, and even request payments.
In addition to all of this, you also get the main feature of Adobe Acrobat, which is cloud PDF editing. This way, you can manage and automate your entire document process without leaving the app.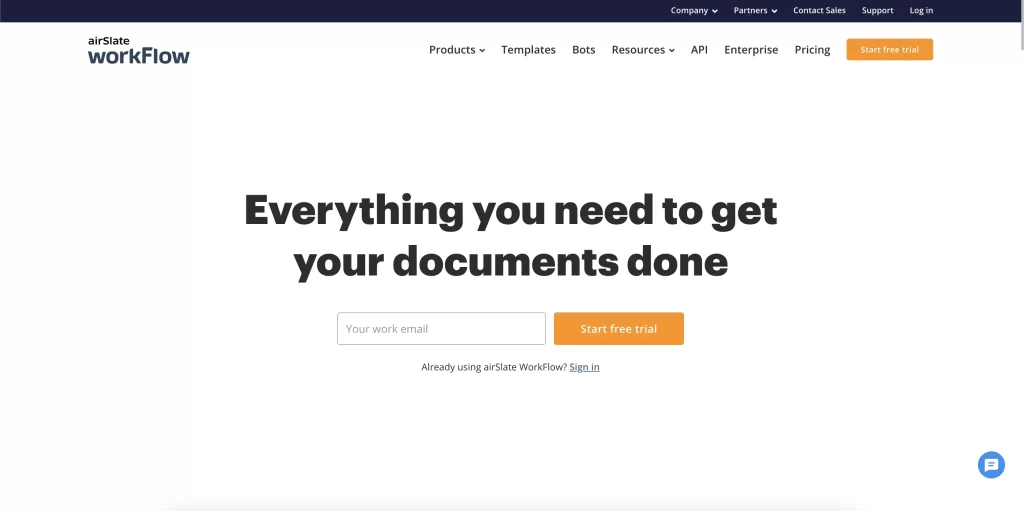 airSlate pricing and discount
Get 15% discount on all airSlate plans forever with NachoNacho.
Starter: $19/month
Growth: $79/month
Enterprise: $399/month
Automation Suite: $799/month
PdfFiller is an all-in-one platform for editing PDFs, storing files in the cloud, and managing electronic signatures. This Adobe Acrobat alternative helps streamline document workflows, promote a paperless environment, and optimize resource allocation for businesses. You can conveniently type text anywhere on PDFs, edit existing content, manipulate images and graphics, and redact confidential information.
Additionally, PdfFiller facilitates the process of obtaining electronic signatures, enabling users to create complex workflows and receive instant notifications on any desktop or mobile device. It also offers the ability to convert documents into fillable online forms, making it easy to collect feedback from clients through shared links or website hosting.
PdfFiller pricing and discount
Get 20% discount on all PdfFiller plans forever with NachoNacho.
Basic: $8/month
Plus: $12/month
Premium: $15/month
Foxit is another great alternative for Adobe Acrobat with some of the same capabilities for PDF management and e-signatures.
With Foxit PDF Editor Suite, you can easily edit PDF content, organize documents, and export to popular file formats. The software also facilitates document sharing and collaboration, integrates with leading content management systems and cloud storage services, and provides advanced features such as OCR for converting paper documents to searchable and editable text. Additionally, you get document security features like redaction, password encryption, digital signatures, and compliance with legal and regulatory requirements for electronic signatures.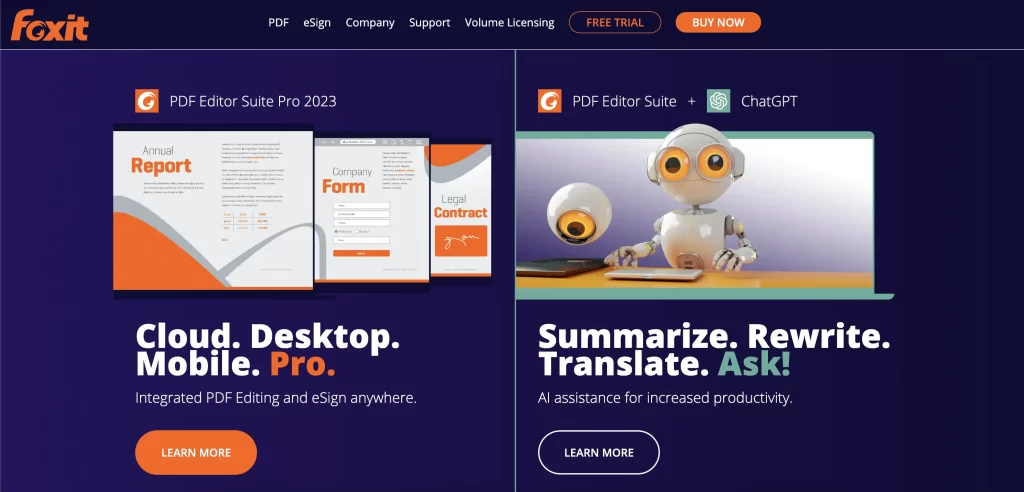 Foxit pricing and discount
Get 10% discount on all Foxit plans forever with NachoNacho.
PDF Editor Suite for Teams: $15.05/month
PDF Editor Suite Pro for Teams: $18.55/month
DottedSign is an Adobe Acrobat substitute focused on e-signatures and document tracking for businesses and remote teams. You can use it to sign documents electronically and send contracts for signatures to your clients. Then, they can easily sign. Plus, you can get real-time tracking of document progress through an automated flow, providing visibility into each signer's status.
This way, DottedSign enables you to close deals remotely on any device or desktop, allowing for secure cloud-based signing with customers anytime and anywhere. So, if you're looking for an alternative to Adobe Acrobat for the electronic signature features, DottedSign is a great option.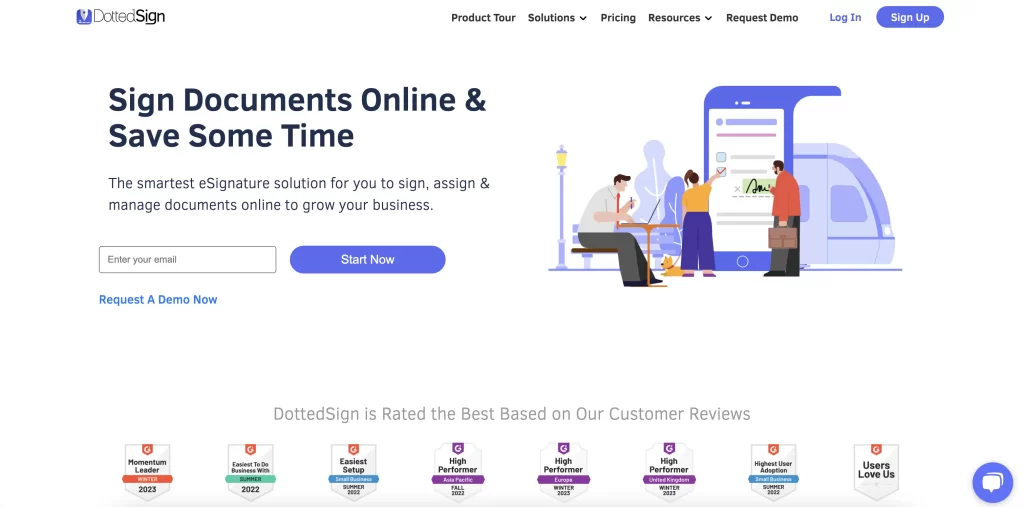 DottedSign pricing and discount
Get 30% discount on all DottedSign plans forever with NachoNacho.
Free: $0/month
Pro: $8/month
Business: $15/month
Enterprise: Custom pricing
With SignNow, you can provide your clients with a seamless and frictionless signing experience by securely sharing documents that can be easily signed and collected. The platform goes beyond basic eSignatures and allows users to create unlimited document templates with custom fields, build conditional workflows, request payments, and integrate with various other tools such as Salesforce, SharePoint, Office365, and Google Apps.
Plus, this Adobe Acrobat alternative for e-signatures gives you access to more advanced features like conditional workflows and payment requests. Allowing you to customize and optimize your document management processes.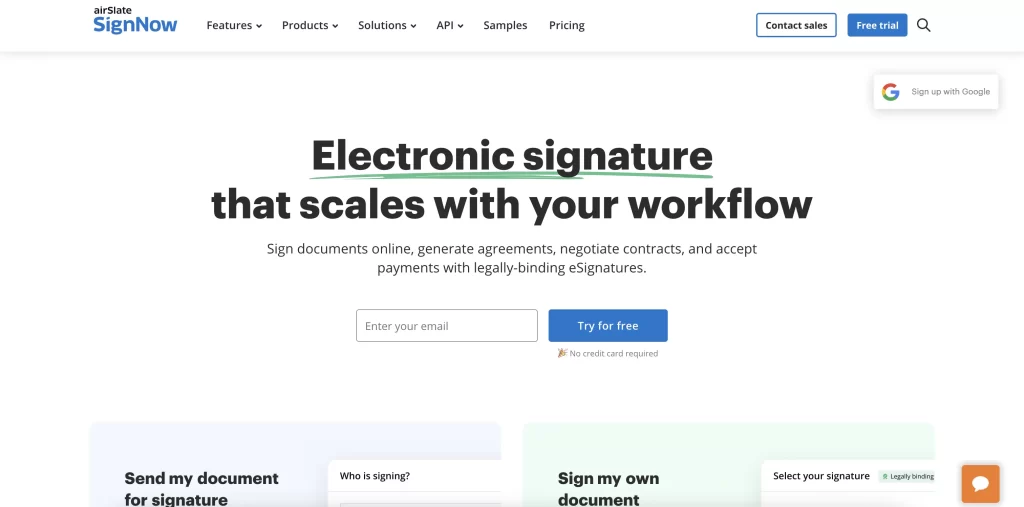 SignNow pricing and discount
Get 20% discount on all SignNow plans forever with NachoNacho.
Business: $20/month
Business Premium: $30/month
Enterprise: $50/month
airSlate Business Cloud: $50/month
Signeasy is another alternative for Acrobat's e-signing capabilities. You can use this simple but powerful tool to sign documents yourself, easily edit signer details, and facilitate in-person signing. The platform also supports multi-document envelopes, allowing you to group related documents together for efficient signing.
Signeasy also offers templates, allowing you to create reusable document formats with pre-defined fields, saving time and ensuring consistency across multiple documents. Other features include shareable signing links, offline signing, mobile app, and more.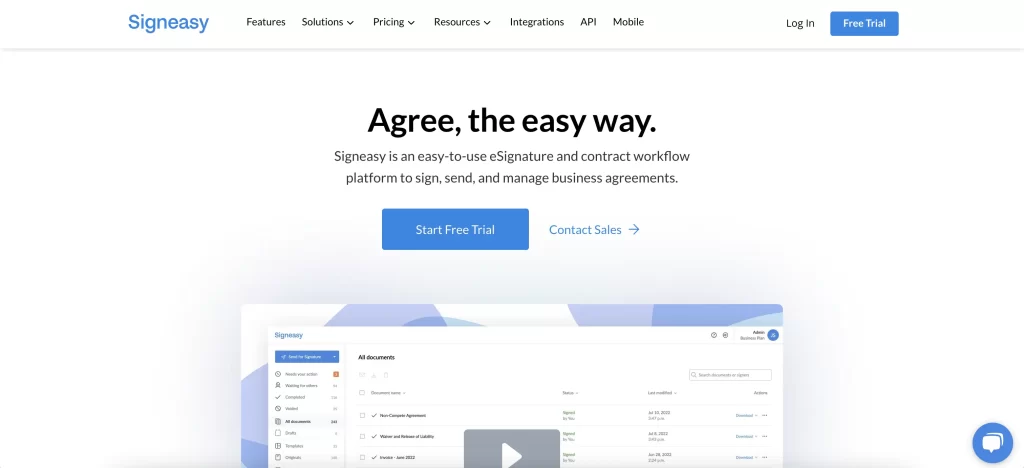 Signeasy pricing and discount
Get 15% discount on all Signeasy plans forever with NachoNacho.
Essential: $15/month
Team: $25/month
Business: $40/month
Top features of Adobe Acrobat Alternatives
Adobe Acrobat is a very popular tool for PDF editing and e-signature capabilities. But their recent price increase has made some people look for alternatives. Below are the main features of Adobe Acrobat. We considered these features in the making of this guide.
PDF creation and editing: Adobe Acrobat allows users to modify text, images, and graphics within PDF documents. Users can add, delete, or replace text, change fonts, adjust formatting, and even resize or move images. The software provides a range of tools for precise editing, such as the ability to crop, rotate, or extract specific pages from a PDF. Users can also merge multiple PDFs into a single document or split a PDF into separate files. Furthermore, Adobe Acrobat enables users to add annotations, comments, and sticky notes to collaborate and provide feedback on PDF documents.
When it comes to PDF creation, Adobe Acrobat offers various methods to create PDF files. Users can convert documents from various file formats, such as Word, Excel, or PowerPoint, directly into PDF.
E-Signatures: Adobe Acrobat offers e-signature capabilities that enable users to securely and conveniently sign documents electronically. With Adobe Acrobat, users can easily send, track, and manage e-signature requests, streamlining the signing process and eliminating the need for paper-based signatures.
Users can initiate e-signature workflows directly from Adobe Acrobat, sending documents for signature to recipients via email. These features are especially useful for remote teams that often work with contracts.
What is the best Adobe Acrobat Alternative for you?
Before you make a decision, Think about all the features you use or need from Adobe Acrobat Pro. Once you know this you can focus on the tools that offer that specific feature. Generally, Adobe Acrobat Pro alternatives allow you to work with PDF documents and sign documents electronically. Some tools offer both things and others focus only on one. Figuring this out can save you even more money since you don't have to pay for features you don't need.
Make sure you research each tool in this article. We mentioned the most relevant features of each, but there might be other capabilities that could also be helpful for your business. And finally, once you choose the ideal tool, don't forget to use your discounts available through the NachoNacho Marketplace. Redeeming these offers is simple and takes you a few extra minutes in exchange for a lifetime of savings.